Do you need help using words exemplifying your extraordinary experiences as a manager? Are you eager to shed light on your work ethic's leadership skills? You need to learn about adjectives for leadership in resumes.
When applying for a job, composing an awe-inspiring resume is a must. In that document, you include significant points in your career, such as positions you held. It must make you look good to your employer and portray your important characteristics.
Adjectives for leadership in resumes are important for your "employee goals." These words help you look more suitable for the position you are applying for. Your resume must include the experiences that will make your employer hire you immediately!
What are Adjectives?
Adjectives are words that describe a noun or a pronoun. Adjectives answer the questions "What kind of?" and "How much?".
They are used to describe nouns and pronouns in the following ways:
Identifying their type
Identifying their quantity
Describing their type and quantity
Selecting their color; and
Describing their value
An adjective describes a particular noun's quality or state. These are often words that describe other words.
Adjectives are descriptive words that enable you to portray particular characteristics of any noun or subject. You use these words to show the reader the value of a person, place, thing, or event's features.
Why are Adjectives Important for Resumes?
Provided the definition above, adjectives are important for resumes for better communication of your skills. You can use these words to increase your chances of getting hired!
As a candidate aspiring for the job you dream of, using adjectives is vital for your career when writing a resume. Your resume must have as many good adjectives as possible.
You must successfully portray your skills through your resume. That is why the most effective resumes use adjectives that intend to impress the hiring manager.
By using these kinds of words that you can write on your resume, you can emphasize more on your leadership experience more. Hiring managers prefer resumes that write more about your professional information.
The following are questions you can answer by using adjectives in your resume:
What are your exceptional skills as a manager?
Do you know how to write creatively?
Are you excellent at hiring experts?
What can you tell about yourself to our hiring managers?
What do you think about our company's organizational skills?
Adjectives for Leadership in Resumes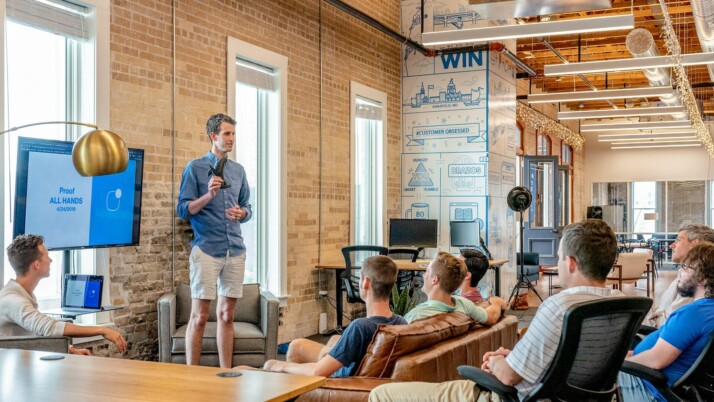 Below is a list of adjectives for leadership in resumes you can use!
Great communication skills
Trustworthy
Faithful
Creative
Loyal
Honest
Humble
Generous
Outstanding
Business-minded
Achieve
Supportive
Leader
Management-sensitive
Management-aware
Offers exceptional communication skills
Industrious
Diligent
Great thinker
Excellent
Final Words
The content of your resume must help you portray your powerful ideas about your leadership skills.
Adjectives are essential words that act as a keyword in writing a successful cover letter. Use adjectives for your resume like the ones listed above to help your employer learn more about you!
Explore All
Add Strong Adjectives Articles