Adjectives are words that show degrees of intensity or feeling. The mood of any movie or narrative determines how the audience will feel about it.
When trying to establish the right mood and convey your emotions in words, adjectives for mood are absolutely vital! They capture the true essence of the setting and highlight the key details of any environment, ambiance, or sentiment.
This article covers some effective words to use when describing the mood in your writing.
What Is Mood?
The mood of a piece of writing can be summed up as its overall tone or emotional makeup. Simply put, it refers to the range of emotions it arouses in the reader.
The environment, the visuals, the author's word choice, and the tone can all affect the mood of a piece of writing. For example, a story that begins with "It was a bright and sunny day" is likely to have a happy, energetic, and cheerful mood.
Why Is Mood Important?
The mood is the emotional atmosphere created by the author's language choices in a piece of writing. Pay close attention to how the author portrays the circumstances, the environment, and how a character responds to the events.
Writers employ imagery or sensory details to clearly describe the location for readers to visualize the place in their thoughts. Additionally, they use figurative language like personification, metaphors, and similes to help the reader understand the tone of the narrative.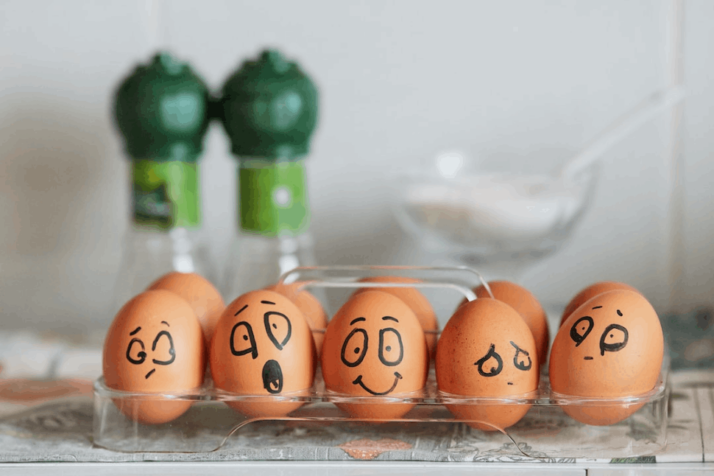 List of Adjectives for Mood
Mood refers to the feeling a writer tries to evoke in the readers. Emotions could be both positive and negative based on the circumstance. The following is a list of adjectives that express feelings and mood.
Descriptive Words for Positive Mood
A positive mood is a sense of pleasure or a feeling of enthusiasm. Common examples of strong positive moods might include excitement or a rush of adrenaline. It could also be a feeling of peace and calm.
Here are some positive adjectives for mood:
Happy, cheerful, joyful, pleased
Exuberant, euphoric, merry
Thrilled, excited, pumped
Optimistic, hopeful, satisfied, fulfilled
Relieved, peaceful, calm, content
Loving, warm, tender, lighthearted, playful
Descriptive Words for Negative Mood
Negative mood can be a broad concept, including feeling negative thoughts, anxiety, depression, or violent thoughts. We have compiled words that are often talked about when someone is down, feels bad, or experiences a sense of negative energy.
Here are some negative adjectives for mood:
Cold, uncaring, indifferent, aloof
Anxious, apprehensive, worried, unsettled
Hopeless, pessimistic, lonely, isolated
Bored, weary, disenchanted
Confused, perplexed, bewildered
Brutal, hostile, cruel, violent,
Scary, frightening, sinister, ominous
Evil, insidious, malicious, malevolent
Conclusion
Mood is an important psychological state of mind. It is essential to reflect the mood in writing to trigger an emotional response in the audience.
The emotions may be limited to happiness, sadness, anger, fear, disgust, or surprise, but there's always a varied intensity. Adjectives can be used to vividly explain how you feel in a certain situation to convey your emotions better.
This article discusses why moods are important and lists some effective words that describe positive and negative moods.
Explore All
Add Strong Adjectives Articles