"Happy" is one of the most commonly used words in the English language. It generally describes a feeling of satisfaction or pleasure, although it can also describe a sense of serenity.
If you're looking to spice things up in your writing, there are tons of other adjectives that mean happy. And in this article, we'll provide you with several choices you can use.
If you're happy, and you know it — use these adjectives!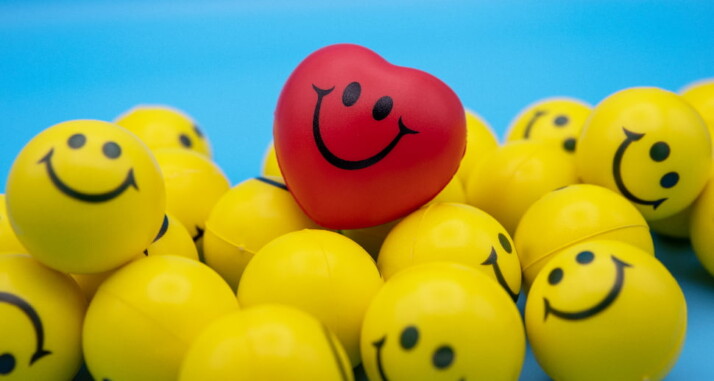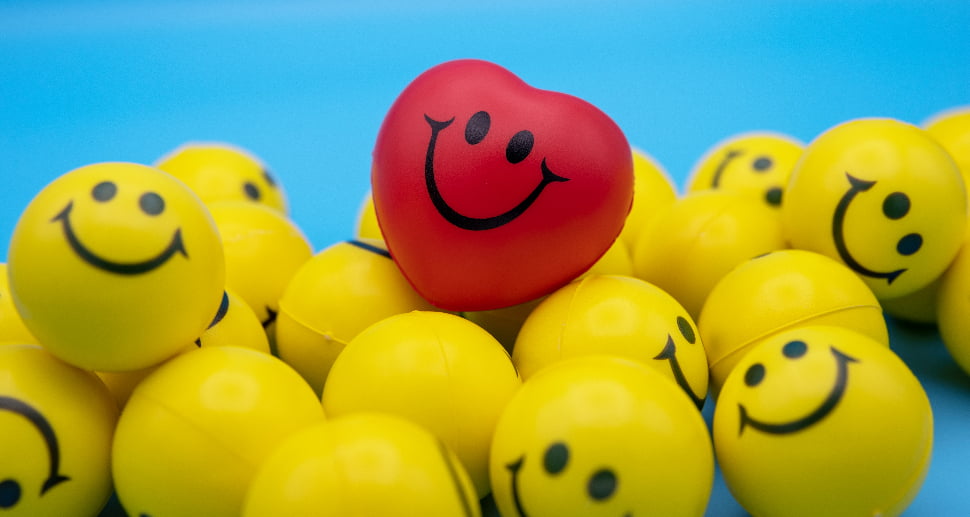 What Is the Function of an Adjective?
An adjective is a word that modifies a noun or pronoun in sentences. Great adjectives can bring many textures to your writing. It can evoke certain emotions or different senses. You must use adjectives wisely because they play a significant role in your writing.
To help understand adjectives better, take a look at this simple sentence example:
"Ana is a very happy person."
In this sentence, the adjective happy describes the kind of person that Ana is.
Great Adjectives That Mean Happy
The following adjectives are considered to be synonyms of the word happy. They can effectively describe a feeling of happiness or joy.
Cheerful or Cheery
Refers to someone happy and optimistic. Their happiness can be seen on their face and in their demeanor. Cheerful people are usually always smiling and in a good mood.
Everybody at the party was in a cheerful mood.
I felt cheery all day.
Merry
This word is often used around the holidays. It refers to a spirit of cheerfulness and festivity, which often leads to merriment.
I hope you have a merry holiday.
The band gave everyone a merry feeling.
Joyful
Describes the happiness one feels over or about something.
She had a joyful experience at Disneyland.
It was a joyful day for her.
Gleeful
A triumphantly joyful person. Someone is usually gleeful after something outstanding happens.
They were so gleeful when they passed the exam.
Carefree
Refers to a person who does not have any worries or burdensome responsibilities. It could also describe the happy attitude of a person.
I wish I could go on a carefree trip.
My mom has such a carefree attitude.
Lighthearted
It means someone or something is lighthearted and entertaining. This is often used to describe the mood of a person.
The theme of the movie was very lighthearted.
Delighted
Used to describe someone who is pleased. It is common for someone to be delighted in response to a pleasant event or situation.
I felt delighted to have met the President.
The singer was delighted with the loud crowd.
Radiant
This word is often related to the brightness that light emits. But in the context of the word happy, it refers to the feeling of joy and happiness. It implies that someone is so happy that their faces light up and their spirits are lifted.
The bride had a radiant smile as she walked down the aisle.
Buoyant
Describes a cheerful and optimistic event or individual. When you say a person is buoyant, you imply that they're thrilled. It almost seems like they're floating in happiness.
My brother was buoyant when he saw his new car in the driveway.
Conclusion
Now, you don't need to use "happy" in your sentences repeatedly. These adjectives that mean happy are great alternatives to using in your writing. They can help you effectively describe the overall mood of something.
Explore All
Add Strong Adjectives Articles