Journey is a widely-used English word with a range of meanings. In the context of writing a novel or narrative, a journey can refer to a physical distance traversed by a protagonist or antagonist.
In a broader sense, the word journey has been used to describe various events that entail a period and space. Let us see how the word journey intertwines with trip and travel as descriptors.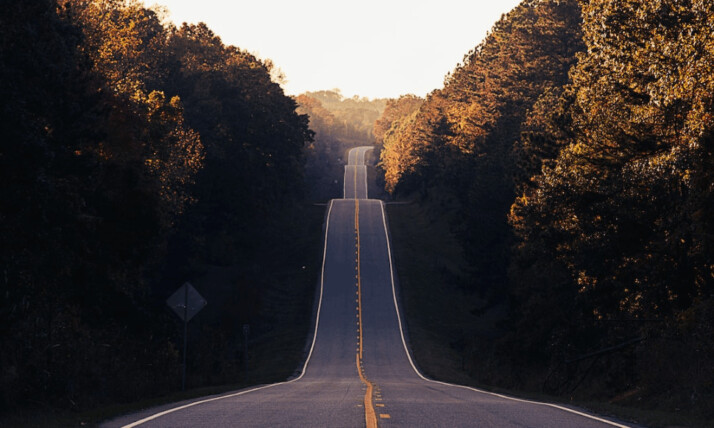 Proper Grammatical Use of Journey
"Journey" is a noun that means "the act of going from one place to another."
But there are two ways we use it:
We say, "It is a long journey," if there are problems or exciting things to see along the way.
Another approach to describe a journey is as a process of learning or self-discovery:
Vipassana is a type of spiritual journey that lasts for ten days.
We use "journey" as a verb in certain types of writing. Other alternative descriptions of journey include travel and trip.
Alternative Adjectives to Describe a Journey
When is "trip," "journey," or "travel" the right word to use? Are you going on a trip soon? If so, where do you plan to travel? I hope your journey goes well, and you have a lot of fun.
Here "travel" acts as a verb and the other two as nouns. This is the most common way we use them. We'll look at each word in more detail, starting with "travel."
1. Travel
"Travel" is a verb that means "to go to a place, especially one that is far away." "Far" can point to long distances within the same country or other countries.
For example, I have a friend whose job requires him to travel abroad frequently.
"Travel" can also be used as a noun that refers to traveling in general. For example, high-speed rail is not likely to be a part of the future of travel in the U.S.
People often mix up "travel" and "trip." For example, "I bought this souvenir on my travel to California."
We rarely use "travel" with "my," "your," "a," or other determining words.
2. Trip
The word "trip" is a noun that means "going somewhere else and coming back." For example, I bought this souvenir on my trip to California.
We also often use "go on" or "take" with "trip." For example, last year I went on a long trip to Paris.
And we use words like "day trip," "business trip," and "road trip" to talk about different kinds of trips.
We don't use it as a verb to mean "to go somewhere."
Conclusion
A journey is a series of experiences or events as a single episode or a process that spans a period. These adjectives to describe a journey convey the concept of something happening over time and the process involved.
Explore All
Add Strong Adjectives Articles