To portray the right picture, you need adjectives. You need adjectives to describe a room if you're writing a story or an essay.
Descriptions give you concrete details and show that you're capable of thinking critically in writing. In your English speaking and writing tests, you need adjectives to impress the teachers who will grade your essays.
You must be able to describe things in a way that holds your readers' attention. For a room, you must write in a way that vividly shows you know your room by discussing furniture, accessories, decorations, or paintings.
This article teaches how to describe a room in great detail. Let's Jump right into it!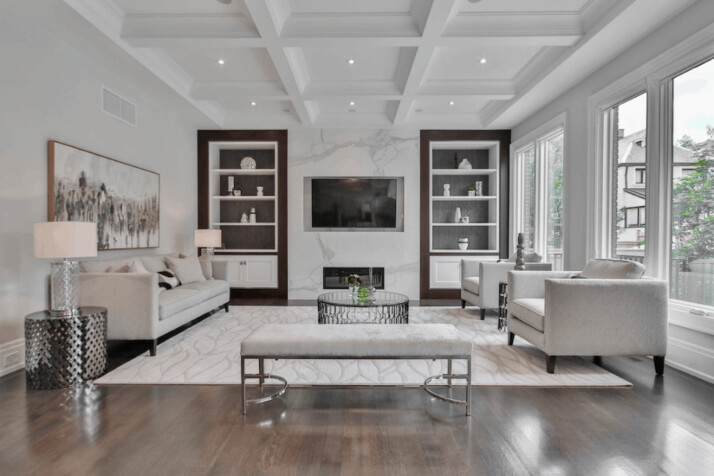 What Is a Room?
A room is an enclosed space within a building, defined by its walls, floors, and ceilings. Anything that divides the space is a room, such as stairwells, hallways, and windows.
The distinction of "room" is a somewhat subjective classification. Rooms depend on their purpose, but we recognize them as spaces within one large building.
Sentence Examples of a Room
The room has lots of books in it.
Mike's room has coral walls.
Take the room located on the second floor.
The room has an ambiance of peace and rest.
Best Adjectives to Describe a Room
These adjectives give a general idea about the character of a room. Some of these adjectives are bland, crowded, cozy, dark, and plain. The description of a room might be the following:
Simple
Classic
Old-fashioned
Dramatic
Controversial
Elegant
Filled with natural light
Vibrant.
Synonyms Related to Room- Meanings and Sentence Examples
Many words can replace the word "room." Other words describing a room are chambers, hallway, living room, and study.
1. Chambers
A chamber is a room, usually with one or more openings, in a building. We can also describe a chamber as an ample space typically used for formal gatherings.
Sentence Example: "The Jacksons live in a chamber near the high school."
2. Hallway
A hallway is a passage (usually indoors) that connects one room or area to another. It is generally long and narrow (up to 4-meters wide in buildings), constituting a path through the building.
Sentence Example: The hallway is full of all types of students."
3. Living Room
The living room is a living space where visitors relax after a long and tiring day. This might not be the most important room. It can also be defined as the central living space in the home of a family or an individual.
Sentence Example: "The living room was full of loud noises and music."
4. Space
The word "space" is any area with no fixed boundaries and cannot be filled with other setups, objects, or geography. It's important to remember that space is a fluid term that can signify many different things.
On the other hand, we can also describe space as a large area that can be used by anyone who wants to.
Sentence Example: "The space was so empty that it was eerie."
5. Bedroom
A bedroom is where one sleeps, wakes up, or relaxes. It is usually a private room in the home of someone who values privacy.
Sentence Example: "Your bedroom is a mess; Fix it!"
Conclusion
Many words can be used as adjectives to describe a room. We hope you had fun with this article and learned something new!
Explore All
Add Strong Adjectives Articles