Art comes in many forms, but the one common thing among them all is that art is an extension of its creator. The words we use to describe art also extend to the artist related. If you want to know an eloquent way to describe an artist, try these adjectives to describe an artist.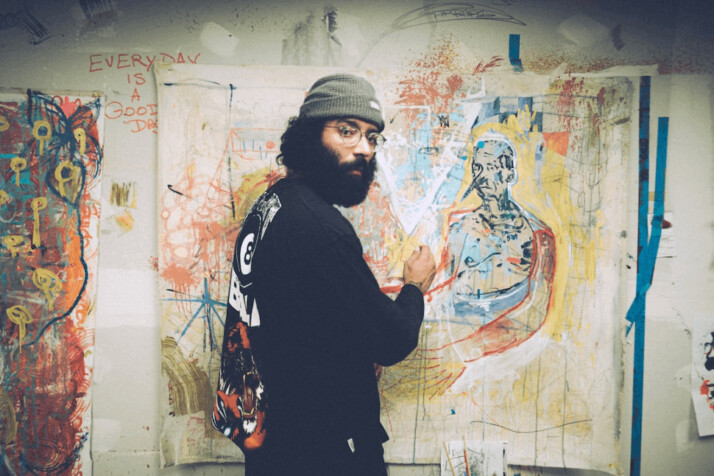 The Definition of Descriptors
Descriptors are words that describe nouns. They highlight a noun's key features and make them stand out. They are a way for us to describe things around us.
This allows us to share a concrete and accurate idea of the thing we're trying to describe. This helps us share vivid ideas that allow other people to relate to the exact (or close-to-exact) idea.
For example:
"The rock." vs. "The enormous rock."
The first example prompts us to think of a rock in a general sense. In contrast, the second example has us thinking of a different type of rock.
Descriptors allow us to use precise language to describe our thoughts and emotions accurately. This helps minimize the disparity between the thought we have versus the thought we share.
Descriptors describe a noun's many attributes, such as:
Color
Shape
Size
Texture
Quality
Form
The English language is vast and deep. There are many words you can use to describe a thought, down to small details. Other descriptors even hold a greater meaning compared to common descriptors.
The Importance of Descriptors
These words help us paint a clear picture of the thought we want to convey. A painting becomes more interesting because of the colors, strokes, and shapes that the artist chooses. Similarly, a work of music becomes more majestic as composers use different notes and instruments to convey emotion.
Descriptors have the same function in that they spice up our language. They allow us to tell interesting tales by prompting a reader's brain to visualize a subject.
This allows writers to add an artistic touch to the scenes they paint with words. Creative and persuasive writing makes heavy use of imagery to influence a reader's thoughts and emotions.
Our words must do our thoughts justice.
If you want to learn new words to describe an artist, feel free to look at the following examples.
Adjectives to Describe an Artist
Adroit
Accomplished
Avant-garde
Bold
Brilliant
Contemporary
Creative
Cultured
Controversial
Daring
Distinguished
Dynamic
Eclectic
Enthusiastic
Evocative
Fresh
Genius
Gifted
Imaginative
Infused
Inspired
Intuitive
Interesting
Magisterial
Memorable
Minimalistic
Potent
Playful
Poetic
Refined
Remarkable
Resourceful
Talented
Unpretentious
In Summary
Descriptors are a way to create an accurate description of a thought we want to share. They are a simple way to make our words interesting and precise. They help create a vivid visualization of the object we want to describe. Finding adjectives to describe an artist doesn't need a lot of work.
Most times, you'll find the words you need by looking through a dictionary or thesaurus. You can consider checking out our other guides on descriptors. Writing is an art. Profound thoughts need profound descriptors. It's what separates the artists from the crowd.
Explore All
Add Strong Adjectives Articles