Not only are shoes a core part of our attire, but they also unavoidably reflect our personalities. But what does it take to discuss shoes while effectively expressing your sentiments? You need to have an ideal list of adjectives to describe shoes in an understandable manner.
Your shoes can make or break an outfit and have a big impact on how you feel. Your shoes convey a lot about your sense of style, and people are often judged by the nice shoes they are wearing.
This article provides plenty of adjectives to effectively describe the style, feel, and aesthetic of your shoes.
Definition of Shoe
According to the English dictionary, the word 'shoe' falls in the category of nouns. It refers to a foot covering that is often made of leather, has a firm sole, and doesn't usually extend past the ankle.
However, some shoes can extend over the ankle, which is referred to as boots. Footwears protect the feet and give stability to the body.
Example Sentences
The pair of shoes I bought online didn't fit me well.
You're not allowed to go out in the rain without shoes.
He doesn't have appropriate shoes for work.
We need to buy some good and trendy shoes for the party.
Importance of Different Shoes
Shoes might seem like a small thing, but how you choose to wear them can have a significant impact on your life. Shoes are used for both practical and aesthetic uses.
With the rise of art, music, and fashion trends, shoes are a way to express what you're feeling and reinforce your personality. Additionally, shoes can bring fashion flair to your outfit.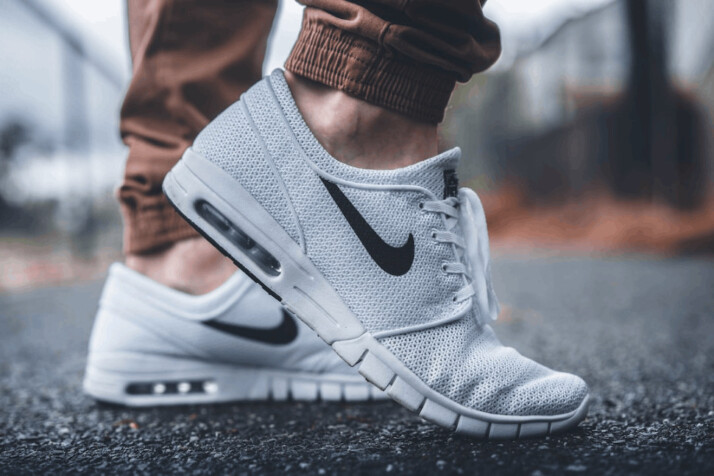 List of Adjectives to Describe Shoes
Shoe lovers use many different words and adjectives to describe their favorite pair. Knowing the right words and phrases to describe various shoe types would be helpful for anyone who enjoys collecting a variety of shoes.
Let's learn some useful adjectives that can describe the various styles of shoes we like to wear.
athletic
beautiful
breathable
black
buckled
cheap
chic
cute
cool
classy
classic
casual
costly
comfortable
dope
elegant
exquisite
expensive
fun
fancy
formal
fashionable
hobnailed
heavy-soled
highly-polished
hideous
ill-fitting
luxurious
lovely
low
little
leather
modern
new
old
old-fashioned
poor-quality
professional
red
stylish
sophisticated
soft
shiny
sporty
square-toed
trendy
thin-soled
ugly
uncomfortable
unprofessional
unattractive
well-fitting
white
Synonyms and Related Words for Shoes
Many words and phrases are used to describe different types of shoes for men and women. Let's look at some commonly used synonyms and related words to describe different shoe types and styles.
sneakers
boots
footwear
pump
slippers
heels
cleat
loafer
sandals
flip-flops
Slip-on
wedge
Stiletto
Wrapping Up
Shoes are essential items for people to wear for various reasons and have different needs. Footwear can be delicate, sturdy, classic, contemporary, or one-of-a-kind.
The word 'shoe' is a noun and can be described by various adjectives in the English language. This article outlines a list of adjectives you can use to add details to your words when describing shoes.
Explore All
Add Strong Adjectives Articles