A sister's love is one of a kind. You can count on them to always have your back through the good and the bad. And with all the fun and joy they bring us, it might be hard to think of the right words to best describe them. Lucky for you, we've made a list of adjectives to describe sister that you can use in your description.
Sisters aren't just limited to family. You can find sisters in your circle of friends too! And if you want to learn how to describe those who have always been there for you, read on.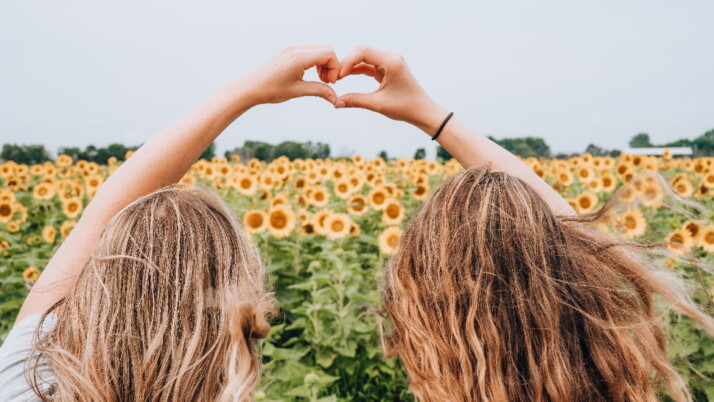 What are Adjectives?
Adjectives are words that breathe life and vividness into your sentences. They don't just describe; they make things much more interesting. But what are adjectives, you ask?
Well, adjectives are typically words that describe the nouns and pronouns in your sentence. You can use them to insert details about your subject and the different characteristics they possess. These characteristics can include the following:
Size
Shape
Color
Smell
Personality
Quality and so on.
Without the right adjectives in your sentence, your readers might find it difficult to understand what exactly you're referring to. Learning about different adjectives can help you create rich descriptions in your writing.
The Perfect Adjectives to Describe Sister
Someone who is always happy, perky, and optimistic
The person who makes others happy. They are warm, kind, and a joy to live around.
Someone warm and loving
A person who is wise and thoughtful; someone who exhibits more wisdom than their age
Someone very creative; naturally skilled at making art
A character with great charm; one who inspires others or is inspiring
Talkative or easy to talk to
Someone with high standards for behavior and a stylish look
A person who is practical, humble, and sensible
A person with this characteristic is typically described as relaxed, calm, or laid-back.
Full of life, very social, friendly; someone that is often described as the life of the party
A person who is hardworking and diligent
Someone with a strong personality who easily impresses others
Someone with a natural ability at something, even at a young age. For example, a natural-born singer.
A slang word referring to a person who is charismatic, dynamic, and social
Someone who is an excellent listener, who listens to others' concerns, who shows sympathy
Other Sweet Words to Describe Your Sister
Affectionate
Brave
Caring
Compassionate
Considerate
Devoted
Faithful
Fierce
Gentle
Good-natured
Hardworking
Helpful
Honest
Humorous
Inquisitive
Jealous
Kind
Loyal
Mischievous
Obedient
Positive Words for Sister
Adorable
Beautiful
Intelligent
Loving
Sweet
Talented
Witty
Amazing
Awesome
Fabulous
Fantastic
Conclusion
Finding the perfect words to describe your sister can sometimes be a daunting task. Every sister is different. They each have unique personalities and nuances. And they all have different ways of showing their love. Hopefully, you've found the perfect adjectives to describe sister in our list.
Explore All
Add Strong Adjectives Articles