Are you looking for the perfect list of adjectives to describe summer and all its fun? Then you have landed just in the right place!
This article lists some of the great descriptive words to describe the warmth, weather, and energy of summertime! Summer is the warmest season of the year and a well-liked time for vacations and outdoor recreation.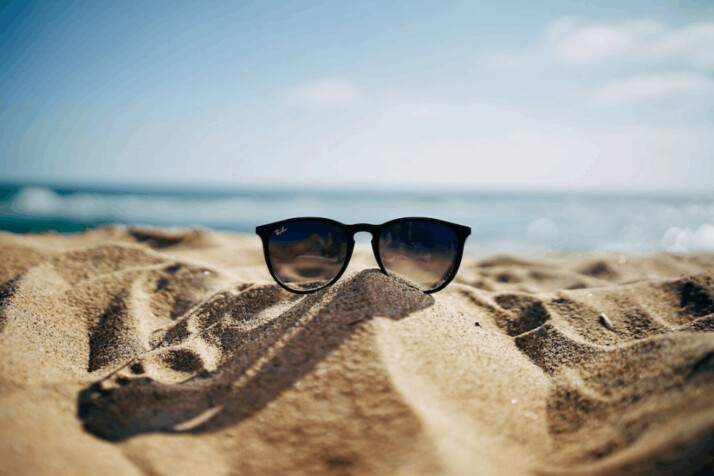 Summer is full of possibilities. It's a time of year when people live it up, hang out, and have a good time. Summer has longer days than any other season, making it ideal for staying up late with friends and family. The summer sky looks gorgeous, tranquil, and more beautiful than usual.
A summer filled with sun, fun, and a cool breeze is an enjoyable time for everyone to look forward to. Let's dive into the ocean of adjectives to describe summer at its best.
Why Is Summer so Special?
Summer is a season that radiates warmth, optimism, and positive energy. It denotes a calm and peaceful ambiance with a clear blue sky. The summertime days are radiant, lovely, and peaceful, with a golden sun.
The summer season is also a time for festivals and celebrations in many regions of the world. This time of year is about great memories.
It's about spending time with family and friends, celebrating love, and partying the night away with your best buddies. It's a season of long days, colorful clothes, sunglasses, beaches, ice cream, and all the fun!
List of Adjectives to Describe Summer
How you describe summer largely depends on what you like and don't like about this season. You may pick a word that inspires nostalgia for summers gone by or excitement for ones to come.
Summer is hot, full of parties and summertime adventures. Summer is a spectacular season for outdoor activities, perfect for camping, swimming, and lazy days.
Here is a comprehensive list of words used to describe summer:
active
balmy
blazing
blistering
breezy
bright
beautiful
carefree
clammy
dreamy
endless
Golden
hazy
happy
hectic
hot
humid
idyllic
lazy
lovely
muggy
magical
mellow
delightful
oppressive
relaxing
restful
sizzling
steamy
sticky
sultry
sunny
sweaty
sun-drenched
sweltering
scorching
temperate
tropical
torrid
warm
Words to describe Summer Season
June, July, and August are the three months of summer when the days are longer and nights are shorter. People enjoy ice cream, cold water, and juice to quench their thirst in the heat. The summer months are pleasant and warm, making them perfect for traveling, gardening, and playing games.
Here are some enjoyable summer vibe words to get into the summertime mood.
holiday
vacation
Lemonade
watermelon
waves
seashell
picnic
travel
crabs
peaches
popsicle
shrimp
Snow cones
strawberries
sun-filled
sun-kissed
sandcastle
seashore
abloom
suntan
sunflower
surfboard
Conclusion
Summer is a very special time of the year because it is one of the few seasons where everything outside is green and warm. There are plenty of words to describe summer.
This article provides a list of adjectives that can help you to understand how a specific summer might make others feel. You can find words associated with the summer season and all its fun and essentials.
Hope you find this post helpful in expanding your summer-filled vocabulary and enriching your writing skills!
Explore All
Add Strong Adjectives Articles