A compliment can always boost your self-esteem or brighten your day. The way you perceive yourself is a reflection of how the world sees you filtering the negativity around you.
There's no end to adjectives for describing people, things, and emotions. And there are also numerous good adjectives for a girl to describe different attributes of her.
In this article, you'll learn some strong and powerful adjectives to describe a woman.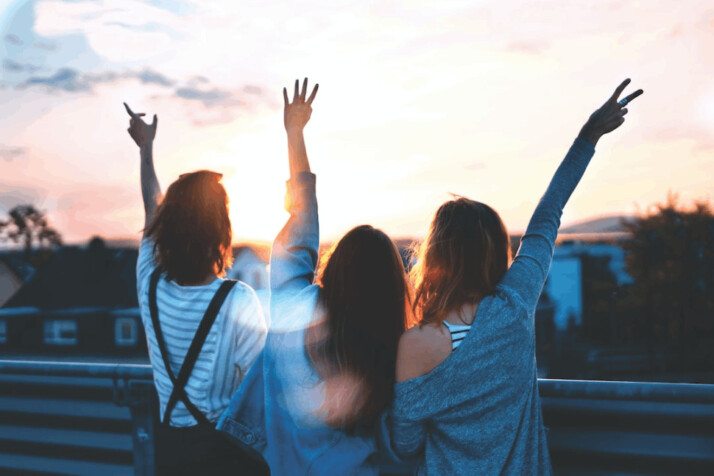 Adjectives to Describe Features of Strong Women
By strong, we don't consider the power you carry constantly that is absorbed through your nerves and muscles.
We refer to one's strongest use of power, confidence, and the ease at which one can care for themselves. No one will realize your impressive qualities and attributes unless you live up to them and use the right words to present yourself correctly. Here are some common features of a strong and independent woman:
Persistent and Tenacious
She views challenges as stepping stones on the path to achievement, takes lessons from failures, and keeps going until she succeeds. She sets an even bigger goal to celebrate her win.
Loving and Passionate
A strong woman is loving and passionate. She is considerate of others and a compassionate employer, but she won't let anyone get the better of her. A passionate woman sets goals and wakes up with a purpose.
Open-Minded and Inspiring
An open-minded and inspiring woman is someone little girls look up to. She always finds innovative solutions, maintains optimism despite challenging circumstances, and looks impressive.
Disciplined and Driven
A driven woman is willing to work as hard as necessary to complete her projects. She doesn't act helpless to get others to do her work for her, but she does delegate when it's essential. She is clear about what she wants and capable of getting her things together.
Reliable and Trustworthy
A strong lady is always trustworthy, and you can depend on her. You don't question if her part of the work will be done on time. She is reliable enough to arrive on time and adhere to deadlines. When she says "Yes" to something, she delivers it.
List of Good Adjectives for a Girl
Here is a list of good adjectives for a girl. These strong adjectives can be used to describe a girl's appearance, personality, mental attributes, and emotions. These adjectives can describe an individual in a more detailed way. Let's get into it.
Descriptors for Physical Beauty
Adjectives that describe the physical attributes of girls should highlight their beauty in a better and more uplifting way. It should not render them as sexual objects. Words like "sexy" or "hot" might come off as objectifying to women.
Here are some better and elevating physical descriptors for women:
Elegant
Pretty
Stunning
Gorgeous
Charming
Beautiful
Attractive
Alluring
Fashionable
Lovely
Compliments for Mental Ability
Good adjectives for women should stress a woman's mental strength and knowledge by including a mental component. There are mental compliments that can make a lady feel better and confident. Women can respond positively to the following adjectives:
Intelligent
credible
resolute
enlightened
thoughtful
Astute
Ethical
Smart
Reflective
Purposeful
Positive Personality Traits
Personality qualities refer to a woman's temperament and character, whereas mental traits refer to her intellectual capacity. Words such as "shyness," "calmness," or "compliant" originates from a patriarchal society and might have a negative connotation today.
Since women are now considered to be on par with males in society, a broad range of words are used to characterize them. Here are some positive adjectives to describe women's personality traits:
Harmonious
Artistic
Devoted
Ambitious
Confident
Dynamic
Inspiring
Meritorious
Brave
Amiable
Unique Qualities
Some women could stand out from others due to their distinct qualities. You shouldn't refer to them as "weird" or "goofy," as these adjectives highlight someone's oddity or inability to blend in.
Here are some positive words to emphasize someone's unique qualities:
Remarkable
Noteworthy
Exceptional
Unforgettable
Unmatched
One-of-a-kind
Extraordinary
Outstanding
Impressive
Significant
Conclusion
There are different adjectives to describe a woman in a positive way to boost their confidence and make them feel better.
Complimenting a girl on her outstanding mental abilities, personality, or beautiful physical attributes should be done respectfully. Avoid words that most women would find objectifying.
This article outlines a list of strong and powerful adjectives to describe women better.
Explore All
Add Strong Adjectives Articles