On average, job recruiters receive 250 applications for every post. This means that you face substantial competition in your employment quest.
This is where resume adjectives come into play. Choosing the appropriate words can bring flavor to an otherwise dull document. If you make your resume stand out more, you'll have a better shot at getting the job.
But which resume adjectives will make you stand out? How should you use them? This guide will break down some powerful adjectives with close synonyms and reveal how to apply them effectively.
Using this guide, you'll enhance your resume and possibly rise to the top of the recruiter's stack. Let's dive in!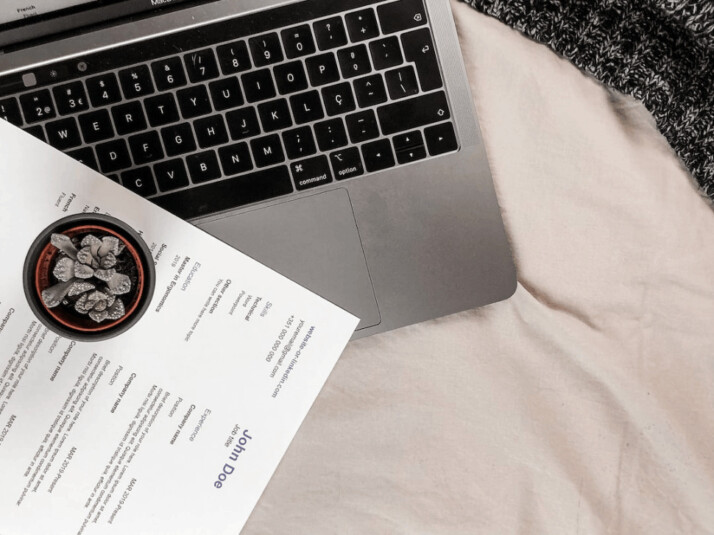 Good Adjectives to Use in a Resume
When it comes to demonstrating your skill set and suitability for a specific job, case, or setting, adjectives can play a vital part.
If you can describe your experience using adjectives, your resume will have a more significant impact. Let's see some adjectives that make your resume compelling.
Adjectives for Analytical Ability
When hiring for a position requiring high-level reasoning, use language demonstrating your analytical skills. Here are some adjectives you can use on your resume to describe your analytical abilities.
Attentive
Detailed
Detail-oriented
Dissecting
Inquisitive
Investigative
Judicious
Resume Adjectives Describing Your Communication Style
Do you communicate well? These phrases below are perfect for your resume to describe your communication skills.
Articulate
Assertive
Clear
Concise
Conscientious
Diplomatic
Direct
Great Adjectives Describing Collaboration Skills
Collaboration is a critical skill in any position, whether a job, a school project, or as part of a family. Learning how to collaborate with someone else is a skill that needs to be nurtured over time. Everyone can be a team player!
Want to describe how good your collaborative skills are? Show them off with these resume adjectives
Altruistic
Amiable
Cohesive
Cooperative
Encouraging
Friendly
Harmonious
Cool Resume Adjectives for Work Ethic
Prioritizing work is crucial in many fields, including those you're interested in. Employers value those who can establish goals, schedule time to complete those goals, and schedule time to reflect on their work. These adjectives do a great job of describing your work ethic.
Ambitious
Committed
Dependable
Devoted
Diligent
Disciplined
Earnest
Resume Adjectives Describing Adaptability
There are vital adjectives that are always a hit with hiring managers. Adaptability demonstrates to potential employers how you were able to deal with a particular situation or turn a problem around. Here are its synonyms:
Dynamic
Extensible
Flexible
Multifaceted
Open-minded
Resilient
Resourceful
Versatile
Interesting Resume Adjectives for Creativity
Being creative is a core skill that is necessary for this competitive era. Creativity implies utilizing unique perspectives to solve problems- thinking out of the box. Here are some adjectives you can use to describe your creativity.
Forward-thinking
Groundbreaking
Imaginative
Pioneering
Prolific
Revolutionary
Unique
Visionary
Resume Adjectives Describing Your Leadership Skill
Describing your leadership style in an interview is better than saying, "I lead well." Use these adjectives below to help prove your leadership strengths to a hiring manager.
Accountable
Adept
Authentic
Competent
Confident
Humble
Influential
Inspiring
How to Use Resume Adjectives Effectively
You should not simply use adjectives on your resume; you should use them effectively. Here are some dos and don'ts to assist you with this.
1. Be SIncere
Don't try to exaggerate your experience with resume adjectives. It will come across as disingenuous, and you'll probably look untrustworthy.
On a CV, honesty is always the best policy. You cannot choose one simply because it sounds good. You must be able to provide evidence.
Therefore, while selecting an adjective, consider whether it accurately defines you. If you have even the slightest hesitation, it is advisable to use another word.
2. Use Them Sparingly
Use them sparingly in carefully placed areas on your resume to invoke proper weight for your assertions.
Everything benefits from moderation. If you fill your resume with many adjectives, your paper may appear devoid of content. Ensure that you use one at a time; there is no need to string them together.
3. Employ the Adjectives As Supplements
Do not overuse them. Ensure that the adjectives align with what you are trying to say, as they add extra weight to your point.
The purpose of adjectives is to underline and expand upon the qualifications you bring to the table. Utilize them when you need to add more specificity and force to a remark.
4. Do Not Use Them As Substitutes
Resume adjectives are great when they're an additional sentence or paragraph that expands on your skills or work experiences. Using them as a central point of your resume is often a mistake.
Instead, these phrases should be used to complement descriptions already prevalent in your resume.
Final Words
Good adjectives to use in a resume imply adjectives that show off your skills. They are essential in making your resume stand out. Its proper use can significantly impact whether you are a good fit for a particular position.
At the same time, they are not a substitute for experience and can't replace lack of work experience.
Explore All
Add Strong Adjectives Articles