Power words for marketing can transform a good copy into an excellent one.
Your choice of words can paint a picture in your audience's mind, and the importance of choosing the right words cannot be overstated. It makes all the difference in your marketing copy.
This article explains the benefits of power words and where to include them in your marketing copy. We have also compiled a list of power words to boost your marketing efforts and make them more effective!
What Are Power Words?
Power words are evocative terms or phrases used in marketing copies to elicit strong psychological or emotional responses from the audience.
The secret to the appeal and effectiveness of power words is their emotive quality. They persuade readers to act without even realizing it.
A powerful word can make the difference between a reader joining your email list, downloading the guide, or sharing your content on social media. The key to smart marketing is using the right words at the right time to achieve your goal.
Simply put, you must use persuasive phrases and power words while trying to emphasize exclusivity or highlighting urgency. Even adding a single effective word can significantly impact your marketing results.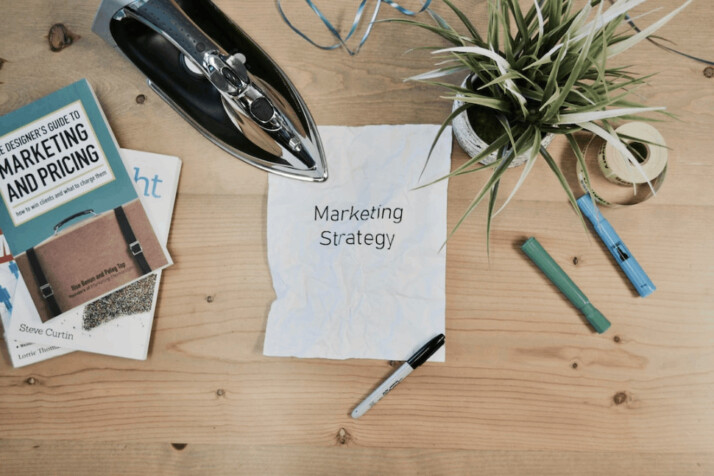 The Ultimate List of Power Words for Marketing
Words are very powerful in persuasion. And it is easy for our brains to pick up on them and sway us to make certain decisions.
Choosing the appropriate words for the correct situation is crucial in influencing the audience. The power of a single word or a few words can be significant to your marketing outcome.
Let's look at a list of power words that can boost your marketing strategy.
Power Words for Contests or Giveaways
To collect thousands of email subscribers in a short period of time, run a contest or giveaway. You need to design a captivating landing page to present your prize with powerful words to stimulate excitement.
Here are some power words to arouse interest:
Bonus
Earn
Earn extra points
Free
Freebie
Giveaway
Gift
Join
Prize
Reward
Submit
Win
Winner
Power Words That Trigger Emotions
People purchase things because of the way it makes them feel. To establish a personal connection with your prospects, you must employ words that appeal to their emotions and sentiments.
Here are some power words to effectively elicit emotions:
Anger
Ambitious
Agony
Blissful
Delightful
Euphoric
Ecstatic
Heavenly
Laughing
Mesmerizing
Outrage
Peaceful
Radiant
Serene
Terrifying
Unscrupulous
Power Words That Imply Exclusivity
Marketing power words that imply exclusivity can result in a buzz and ultimately greater demand for your product. When something is exclusive, only a few selected can access it. And it's natural to crave what we don't yet possess. Use the exclusivity principle to get people to subscribe to your newsletter or purchase your offer.
Here are some power words to convey a sense of exclusivity:
Absolute
Chosen
Classy
Secret
Elite
Exclusive
Exclusive access
First to try
Insider
Invitation
Limited
Limited edition
Membership
Only
Premium
Premier
Prestige
Reveal
Rare
Sneak peek
Special
VIP
Power Words That Create Buyer Urgency
Using power words like "last minute" to create a sense of urgency alerts your audience that your offer will end soon. As a result, they are encouraged to take immediate action.
Here are some power words to add a sense of urgency:
Act now
Clearance
Countdown
Don't miss out
Deadline
Don't delay
Final
Hurry
Limited time
Last chance
Last minute
Now or never
Once in a lifetime
Offer expires
Running out
Straightaway
Today
Conclusion
This quick guide provides a list of effective power words to keep in mind when marketing your business to your customers. It could be creating a trip giveaway or sending a holiday newsletter to your email subscribers.
The key is building a connection with good power words that will help you spread your message to your targeted audience. Use these power words for marketing to elicit an emotional response and boost conversions.
Explore All
Add Strong Adjectives Articles