An article rewrite tool is an underrated piece of software that can help you rewrite any article quickly. You need quality content on your website, and an article rewrite tool is a simple way to increase high-quality content. This article explores these tools in detail and how they can help you.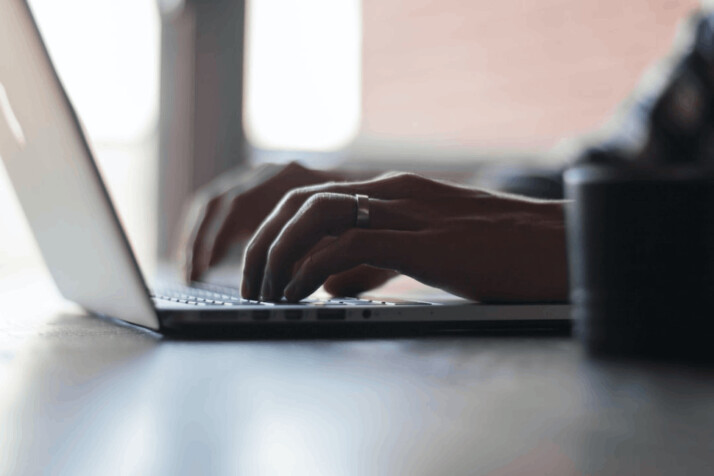 What Is an Article Rewrite Tool?
An article rewrite tool is a piece of software designed to reword and repurpose existing content. In its most basic form, this type of tool analyzes texts to identify words that can be easily replaced with synonyms. The tool then replaces the identified words with synonyms from a set of dictionary options presented as drop-down menus.
However, advanced rewriting tools are more than just upgraded thesauruses. They are powered by AI algorithms capable of generating and rewriting text coherently.
By now, you're already wondering what makes up the AI component of article rewriters. The answer to this relates to the core aim of artificial intelligence.
Artificial intelligence aims to recreate human intelligence in computers to accomplish specific tasks. In this case, the AI can write text the way humans can.
Article Rewriting and SEO
With millions of content competing for limited space on the first page of search engine result pages, SEO has never been more important. Search engine algorithms favor quality, fresh, and original content. Therefore, you must ensure that the articles you're publishing are free of plagiarism and regularly updated.
A quality article rewriting tool can help writers repurpose their content to rank better. The keyword here is "quality." A random rewriting tool will only spin your content without recourse to context. The result is awkward-looking sentences that negatively impact your SEO ranking.
Overall, an article rewriting tool could positively impact SEO if you choose a quality tool. Conversely, you'll have a bigger SEO problem if you settle for any random tool to rewrite articles for you.
Best Tools for Rewriting Articles
As stated above, if you settle for a random article rewriting tool, you'll have more problems on your hands. This section introduces you to quality tools that can rewrite articles perfectly.
INK
If writing is involved, you can trust INK to deliver. INK is a writing tool that uses a proprietary AI to provide solutions to your writing needs. Essentially, INK helps you communicate better. You can use AI's rewriting tool to reword essays and articles quickly.
INK has a desktop app that's compatible with different operating systems. You can also use INK's Chrome extension to rewrite on your favorite platforms on the internet.
Users only need to highlight the text and click on the INK icon to rewrite it with the Chrome extension. The tool automatically generates different versions of your original text. This allows you to choose the version that best suits your needs.
Users highlight the text on the distraction-free INK editor and click on the rewrite button. The editor also offers spelling and grammar checks.
Other Features
Users get unlimited AI rewrites on the free plan
The tool works on WhatsApp web, Slack, and Evernote
It can rewrite in multiple tones
Users can lengthen or shorten sentences
QuillBot
With QuillBot, you have a tool that offers multiple rewriting modes. In all, QuillBot has seven paraphrasing modes. Users of this paraphrasing tool can access two of these modes on the free plan. QuillBot relies on an AI-powered thesaurus to offer quality rewrites.
Other Features
Chrome and Word extensions
Grammar and plagiarism checker
Citation generator
Wordtune
Wordtune helps you rewrite sentences in seconds. The tool doesn't randomly rewrite your text. It allows users to select their preferred tone between formal and casual. There's also the option to expand and shorten sentences with Wordtune. Wordtune's AI understands context and semantics, which enables it to offer excellent results.
Other Features
Microsoft Word and Chrome extensions
The tool has a language translation feature
Word AI
You can use Word AI to enrich your text and improve clarity. Word AI can handle bulk content rewrites. It is capable of rewriting an entire article in only a few seconds. Word AI can restructure sentences from scratch while ensuring readability. It promises up to a thousand rewrites for every piece of content.
Other Features
Integrates with Article Forge
It supports HTML content
Bulk rewrite and download
Conclusion
Article rewriting tools are effective for businesses and writers who have written something and are finding it difficult to get it to rank. Also, those who don't want to spend hours rewriting essays will find these tools useful.
A quality article rewriting tool automatically improves the original piece of writing by adding significant keywords and perfecting the structure. The overall meaning of the original article is kept unchanged.
Explore All
AI Article Rewriter Tool Articles
An article rewrite tool is an underrated piece of software that can help you rewrite any article quickly. You need…
There's a growing need for quality content on the internet today. Keeping up with the demand for content can be…