There's a growing need for quality content on the internet today. Keeping up with the demand for content can be quite tiring. However, you can look inwards and repurpose existing content with a free article rewrite.
This article analyzes article rewriting and why you need to rewrite articles. It also looks into free article rewriter tools to examine what they offer.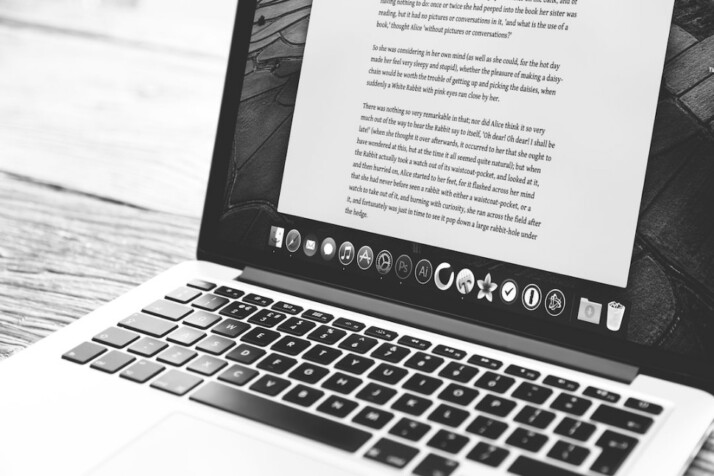 What Is an Article Rewriter?
Article rewriting is the process of modifying a document to improve its quality. It typically occurs when the original content is outdated, irrelevant, or inferior.
Before now, rewriting any piece of content involved going over each sentence, word after word. Needless to say, this takes a whole lot of time. To make things easier, researchers tried to create a tool to take written content and rewrite it within seconds. They didn't achieve success overnight.
The first article rewrite tools were not up to par. They mostly did the rewriting by replacing words with their synonyms. They lacked the sophistication to alter sentence structures when rewriting.
However, with the advent of AI-powered article rewriters, the bridge between manual rewriting and computer rewriting has been bridged. Users can confidently input their texts and expect to get quality rewrites every time. That's how good these tools are.
Three Reasons To Consider Rewriting Your Content
Whether you are looking to improve your writing or start a blog, article rephrasing or rewriting services can be an invaluable asset. Here are the top reasons we rewrite essays and articles.
Originality
There are many online articles today, and you must make yours as unique as possible. This means you must rewrite your existing piece to make it stand out.
You can use a free article rewriter to get this done in seconds. As a student, rewriting frees you from being accused of plagiarism. For online writers, the direct result of unique content is a better ranking on search engines.
Clarity
Article rewriting also helps to make our writing clearer. Writers must always remember that they are writing for readers. Thus, it is crucial to ensure that readers can comprehend the message easily. When rewriting articles for clarity, writers change complex words and replace them with simpler alternatives.
The process can also involve rewriting sentences with convoluted structures that hinder easy comprehension. You could also split long sentences into smaller units. Overall, this process could take a lot of time. An article rephrasing tool can get it all done with a button.
Tone
You can rewrite articles to ensure that your word choice and sentence structures fit a certain tone. With an AI-powered paraphrasing tool, you can do this easily. Many of these tools provide rewrites in different tones.
Best Free Article Rewriter Tools
Instead of trying random tools with no guarantee of high-quality output, why not check out our recommendation of high-quality tools?
INK
Thanks to its proprietary KUPE AI, INK is on a mission to help users communicate better. INK offers a rewriting tool that allows users to express their thoughts in different tones. If you feel your sentence is too short or long, INK has options to alter the length of sentences.
Users can access INK's free rewriting tool through the Chrome extension or the INK PC editor. The PC editor is compatible with macOS, Windows, and Linux.
Other Features
Unlimited AI text rewrites on the free plan
Distraction-free editor
More than 120 writing tools
QuillBot
QuillBot offers seven paraphrasing modes that cater to users' tone and structural rewriting needs. The tool uses an AI-powered thesaurus to help users find the best synonyms for words. QuillBot also allows users to decide how much vocabulary change they want in the output.
Other Features
Chrome extension
Grammar and plagiarism checker
It doesn't require users to sign up to use the paraphraser
125-word limit on the free plan
WordAi
This tool helps users to enrich their text and describe the same ideas differently. WordAi depends on advanced machine learning models to generate rewrites.
Among other things, WordAi can improve clarity, enhance quality, and split long sentences. WordAi offers a free three-day trial.
Other Features
Users can adjust the tool's creativity
Bulk rewrite and download
Supports HTML content
Article forge integration
Wordtune
Wordtune is a tool developed to help users present their thoughts with clarity. It offers users a limited free plan with ten rewrites per day. The tool can rewrite in formal and casual tones and shorten and expand sentences.
Other Features
The tool can be used via a Chrome extension
The extension works on Slack, Google Docs, and other platforms
Conclusion
Rewriting content is very easy nowadays. You don't need to depend on any expensive article rewriter tool when you can find a free article rewriter. Repurposing your article with a quality tool can positively impact your website's SEO, bringing in organic traffic.
Explore All
AI Article Rewriter Tool Articles
An article rewrite tool is an underrated piece of software that can help you rewrite any article quickly. You need…
There's a growing need for quality content on the internet today. Keeping up with the demand for content can be…