The best article rewriter is one that gives you perfect and reliable output. Considering the number of article rewriting tools available today, you may find it hard to crown one as the best.
We've done all the research to find the cream of the crop and others that deserve a shout.
What Is an Article Rewriter
An article rewriter is a computer-based tool that allows users to repurpose their existing content for different reasons. These tools can paraphrase and rephrase content according to users' needs.
The use of article rewriters often generates diverse views among people. Some assume there's no legitimate reason to use them. Others believe their output is often poor. The truth is writers who constantly produce content and copies understand the legitimate use of these tools. They can elevate a user's writing with the click of a button. Those who doubt the quality of the output have surely not encountered AI-powered article rewriters.
AI article rewriters are the result of advances in technology. With years of research, we now have article rewriters that can rewrite text like humans. This category of rewriting tools can create new versions of your text that read as if a human wrote them.
They go beyond finding synonyms to replace the words in the original text. These tools can alter the sentence structure to create rewrites.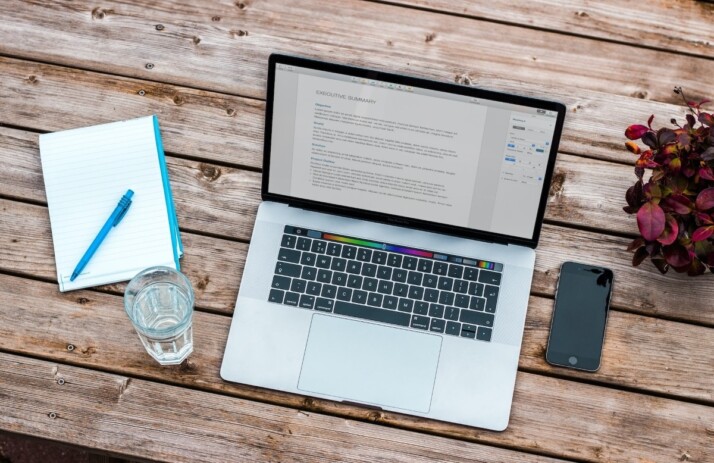 Why Use an Article Rewriter?
There's a lot of debate about whether article spinning and article writing are the same. While the two entail repurposing existing content, some still distinguish between them.
Creating Unique Content
When trying to differentiate your content from the crowd, an article rewriter can help. Search engines don't like multiple, identical content from different sources. This is how you can turn your repetitive content into unique, valuable content full of opportunities to generate leads. The alternative will be to do it manually and spend long hours behind the screen.
Enhancing Text Readability
When readers have difficulty reading and comprehending your article, it's time to rewrite it. Advanced article rewriters are particularly good for simplifying complex sentences to enhance readability. With more readable content, readers will be more likely to read to the end.
Solving Style Problems
There are instances where our article has no readability issue but just doesn't fit the desired style. For instance, you might be required to write in a casual, laid-back tone, but your writing is overly formal and professional. You can use an AI-powered rewriter to rephrase the content in the correct tone.
What Is the Best Article Rewriter?
INK's AI-powered rewriter is the best article rewriter. It towers above similar tools because of its versatility and ease of use. Let's take a closer look at INK and other similar tools.
INK
This tool is on the lips of marketers and writers, and the reason for this is not far-fetched. INK uses a proprietary AI to help users communicate better. The ease of access that INK affords users will surely win many's hearts.
You can access INK's reword tool through the website or download the distraction-free editor. Irrespective of the means of access, users get the same perfect rewriting.
You only need to highlight your text and click the rewrite button. INK takes over and generates quality rewrites. That way, you get multiple versions of your sentence on the website.
Other Features
Unlimited AI text rewrites on the free plan
Multiple rewriting tones
Grammar and spelling check is available on the INK editor.
The tool can shorten and expand sentences
QuillBot
With QuillBot, you have an AI rewriting tool that affords users multiple tones for their rewrites. QuillBot uses an AI thesaurus that helps you find the most suitable synonym for your words. The AI tool offers seven rewriting modes in all.
Other Features
Word and Chrome add-in
Summarizer and citation generator
It can expand and shorten texts
Chimp Rewriter
If you prefer a tool with a downloadable app, you should consider Chimp Rewriter. Chimp Rewriter has a Windows desktop app and affords users several features.
The tool can rewrite content for users in seconds. Chimp Rewriter uses the same programming metrics and software algorithms search engines use to identify duplicate content. This ensures that the output is unique.
Other Features
It supports multiple languages
Offers manual and automatic rewrites
Copyscape integration
Wordtune
With Wordtune, you have a tool that helps you express your thoughts through clear writing. Wordtune can rewrite content in casual and formal tones. You can also use it to shorten and expand your sentences easily.
Other Features
Chrome and Microsoft Word add-ins
Works on different platforms, including WhatsApp web
Conclusion
Article rewriters are tools that can help you solve some style-related problems. It can make your writing flow more smoothly, so it doesn't become too hard to read.
You can also use them to generate unique content that is helpful to your audience and builds your brand. INK stands out among other tools as the best article rewriter. It is easy for anyone to use and can be accessed through multiple channels.
Explore All
AI Article Rewriter Tool Articles
An article rewrite tool is an underrated piece of software that can help you rewrite any article quickly. You need…
There's a growing need for quality content on the internet today. Keeping up with the demand for content can be…