Sometimes, we find it hard to reach our target word count. It doesn't make you a lazy writer. The topic might just be a hard nut to crack, or the required word count might be too high for you. There are many ways to tackle the issue and get more words in. One of the easiest ways is sentence expansion. When you expand a sentence, you add a few extra words that increase the length without altering the meaning.
Expanding a sentence isn't all about increasing the word count. Sometimes you need to write longer sentences to drive home your point. Whatever your needs are, you can rely on INK's AI Expand tool to help you expand your sentences.
How to Expand a Sentence
The aim of expanding a sentence varies. Notwithstanding, you can apply these tips irrespective of the aim.
Add Examples
Adding examples to your sentence is a simple way of increasing the length of your sentence. In this case, you won't be accused of adding fluff to the writing as long as the examples are relevant. For example:
Some animals are nocturnal.
Some animals, including bats, aardvarks, and raccoons, are nocturnal.
We have many activities lined up for Christmas
We have many activities lined up for Christmas, such as sledding and game night.
Add Extra Details
Adding extra details is similar to the tip above. However, it differs in the sense that you are not adding specific examples. You are only providing extra information. For example:
The man was happy
The man who won the challenge was happy
The second example provides additional information about "the man." We've expanded the sentence by giving extra information.
He traveled out of the country eventually.
Without any help, he traveled out of the country eventually.
The second example provides circumstantial information regarding the subject of the sentence.
Use Longer Alternatives
There are certain words and phrases that have longer alternatives, and this could be a clever way of extending sentences. This method is especially effective if the aim is to add more words to meet a specific word count target. For example:
He screamed to draw our attention.
He screamed in order to draw our attention.
Some schools allow cell phones.
A number of schools allow cell phones.
Michael was stranded because the bus had left.
Michael was stranded due to the fact that the bus had left.
Although he pleaded for mercy, the judge jailed him.
In spite of the fact that he pleaded for mercy, the judge jailed him.
Write in Passive Voice
When you construct passive sentences, you have a simple way of increasing the number of words in your writing. Passive sentences are better used sparingly because they can affect readability. Nevertheless, throwing one or two into your writing helps you mix things up.
Some schools allow cell phones (four words)
Cellphones are allowed by some schools (six words)
The judge jailed him (four words)
He was jailed by the judge (six words)
Expand Contractions
Expanding contractions is a simple way to lengthen your sentence and increase word count. Contraction entails mashing two words together to make them shorter. This process does the opposite of expanding sentences. If you have contracted words in your writing, you should expand them. Examples are:
They're — they are
You're — you are
There's — there is
We'll — we will
They've — they have
I've — I have
AI Tools to Expand a Sentence
Instead of following the processes above to expand sentences, some AI tools like INK can help out. Such tools can replicate human intelligence in writing.
INK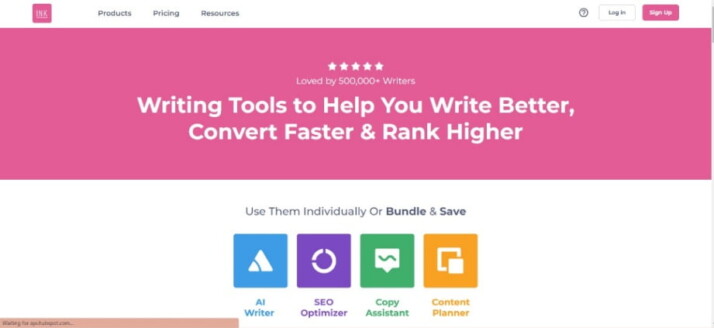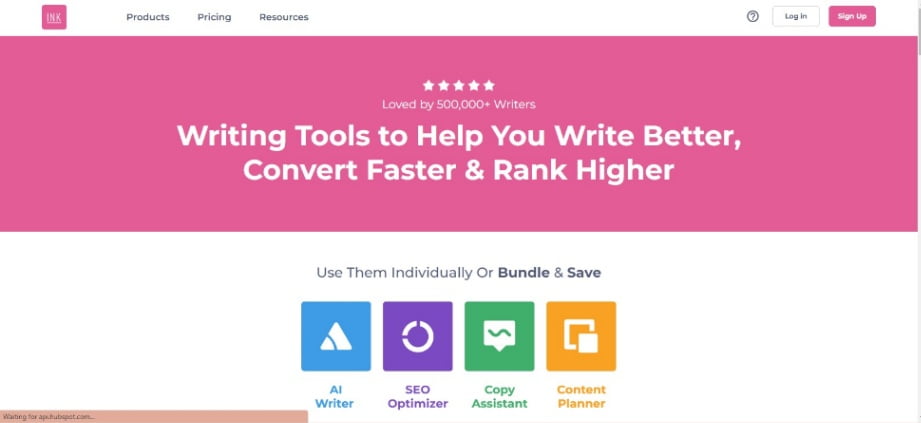 INK is the best tool to expand a sentence because of its efficient output. The tool is easy to use and offers various integration options. It has a desktop editor compatible with Windows, macOS, and Linux. Users can also use the Chrome extension to expand their sentences.
On the PC editor, you only need to highlight the text you want to expand and click on the "expand" button. INK will expand your sentence instantly. Expanding your sentence with the Chrome extension follows a similar process. Highlight your text, and click on the INK icon that appears next to it. Click on expand (two arrows facing opposite directions), and INK will generate a list of expanded versions of your sentence. The good thing about INK is that you don't have to pay to use the sentence rewriter.
Other Features
Headline optimization
Distraction-free editor interface
Optimizes content for SEO
Unlimited rewrites on the free plan
Over 120 writing tools
Spelling and punctuation checker
QuillBot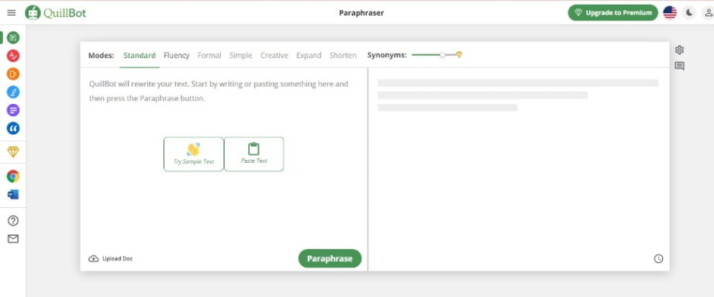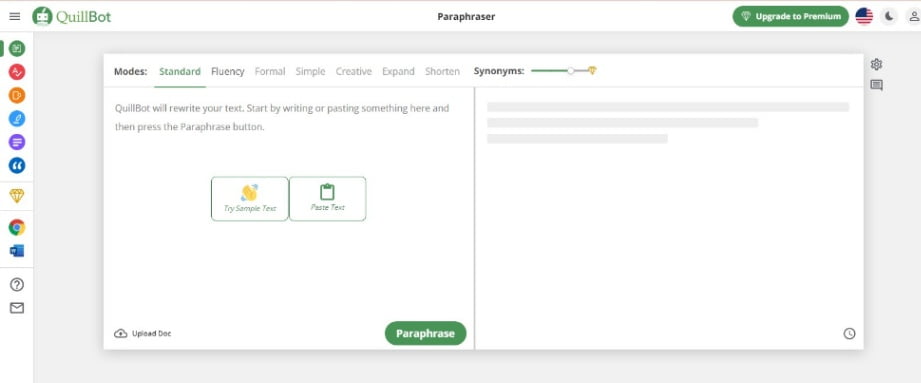 QuillBot is a paraphrasing tool that allows users to rewrite their work in many ways. It offers seven unique paraphrasing modes to ensure precise output. Users can use Standard and Fluency paraphrasing modes for free. However, the expand option is only available when you upgrade to premium.
Other Features
Grammar and plagiarism checker
Citation generator
Chrome and Microsoft Word extensions
Outwrite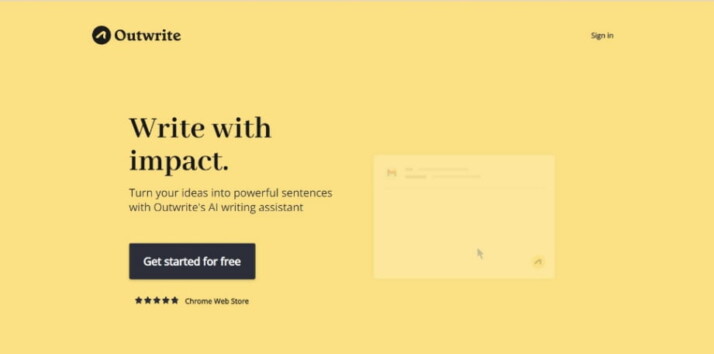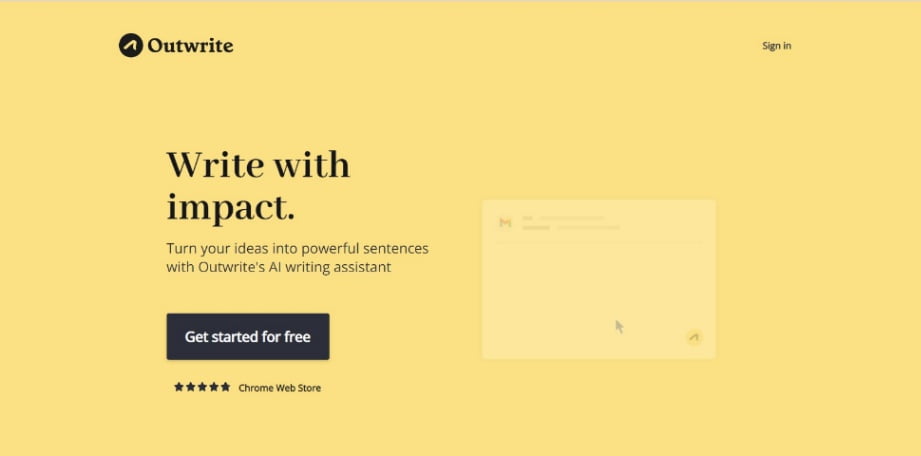 Outwrite is an AI-powered tool that can be used to expand sentences. You can use Outwrite to add variety to your writing and increase word count. Expanding sentences with Outwrite is quite straightforward. You highlight the text and select "expand." Then, Outwrite expands your sentence automatically.
Other Features
The tool can also shorten and restructure sentences
Chrome extension
Supports multiple platforms
Jasper
Jasper's sentence expander template is another AI-powered tool to expand a sentence. The template helps users expand a short sentence or add a few words to a longer sentence. It does this while ensuring that the output is creative and engaging.
Other Features
The tool has more than fifty AI templates
Supports more than 20 languages
Offers Surfer SEO integration
Conclusion
On a general note, too many words can make your point boring. If it goes on too long, it's easy to get bogged down and lose the interest of your audience.
However, if you look at a well-crafted or well-expanded sentence, it should cling to the reader. It's an important part of writing well to strike a balance between brevity and substance.
Explore All
AI Rewrite My Sentence Articles