The impact of artificial intelligence on business management is undeniable. AI is helping organizations to be more efficient. The current possibilities of AI are only scratching the surface. Artificial intelligence tools are poised to get better with time.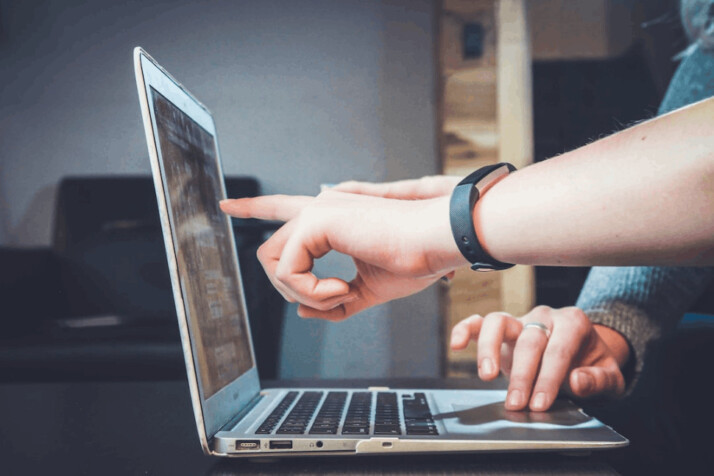 Artificial intelligence is a broad area of computer studies that seeks ways of replicating human intelligence in computers. AI tools and algorithms play a huge role in the workflow of many companies. This article assesses some uses of artificial intelligence in business and its attendant impact.
Impact of Artificial Intelligence on Business
By understanding the impact of AI on business, you will be able to understand how artificial intelligence is affecting your industry. It also helps you understand how it will affect the future of your company. More importantly, you know how to use it to your advantage.
1. Automating Customer Support
Customer satisfaction is essential to the success of any business. Businesses can now attend to the needs of their customers faster, thanks to artificial intelligence. Business executives understand the importance of customer satisfaction and have taken advantage of AI solutions.
Now, customers can get answers to their queries even when customer care representatives are not in the office. Ultimately, this helps businesses retain more customers and save the cost of hiring more customer support agents.
2. Simplifying the Recruitment Process
Gone are the days when HR executives have to sift through tons of CVs when taking in new recruits. AI now helps HR departments with employee recruitment.
They can now automate processes of CV screening and applicant tracking. This means AI is already making hiring and recruitment more effective. This use of AI is significant because many talent acquisition leaders have identified candidate screening as the hardest part of recruiting.
3. Enhancing Cybersecurity
Our daily interactions on the internet aren't foolproof. We are often one click away from privacy and data breaches. Cybersecurity breaches are due to human errors. AI can enhance our security on the internet by filtering spam, phishing mail and other forms of malware.
4. Personalizing Marketing and Sales
Ask any salesperson about sales, and they'll tell you how long the entire process can be. AI offers businesses a faster way of identifying and closing leads. In addition, you can use AI to upsell ideas to every customer with the help of a chatbot.
5. Cutting Down Operational Cost
The adoption of AI technology can also reduce the cost of operating a business. There are certain repetitive tasks that can be left to AI to handle. Although AI-powered tools are not free, a business will save more money eventually.
6. Producing Content Faster
Businesses have come to understand the primacy of content. Thus, everyone is trying to take advantage of the internet to reach more people. Reaching more people requires the constant creation of content. More importantly, you shouldn't just put out low-quality content.
With AI-powered content-generating tools, businesses can produce more content in record time. For instance, INK co-writing tool can help users to create content faster. The icing on the cake is that it helps you to create content that ranks high.
The Future of AI and Businesses?
The impact of artificial intelligence on business is there for all to see. However, there's still more to come. It is critical to clear the misconception that AI is here to take people's jobs. This misconception fuels the negative perception of AI by many. The truth is that AI won't take all the jobs away from humans. The type of AI capable of phasing out humans is often talked about but is yet to be made.
Overall, AI should be regarded as a collaborative tool. It is a tool meant to augment the efforts of humans and not push them out. It's like having a super assistant ready to help you out when the going gets tough.
To Wrap Up
Artificial intelligence is on the rise. Many sectors have started to take a serious look at the impact that this technology will have on businesses. Different sectors, including the health industry and logistics business, are already reaping the benefits. The great thing about AI is that it is ubiquitous. We interact with AI every day, and many have forgotten what life used to be without them.
Explore All
AI Words Articles