The internet has liberalized information access. Anyone that hopes to drive engagement only needs to put out content on the internet. The only problem is that you're not the only one thinking of this. Thus, the battle to optimize content to rank better on search engines is competitive.
SEO automation makes things easier. This article explains what the term means and how to use it to your advantage.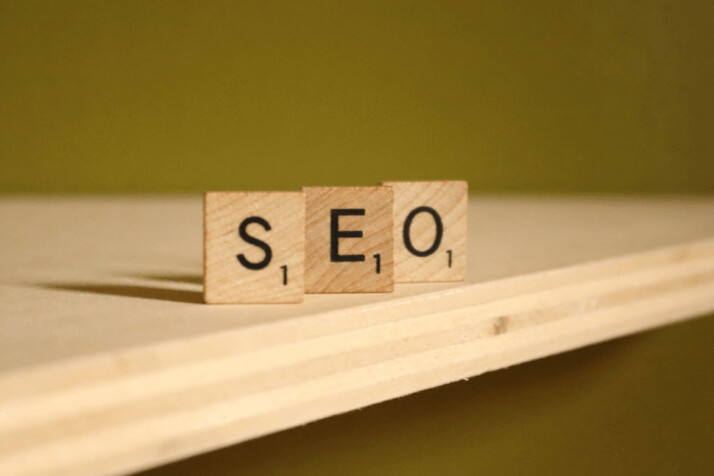 What Does SEO Automation Mean?
SEO automation is a term that refers to the process of using automated tools to handle a website's search engine optimization (SEO). Since SEO comprises several parts, this process could be partial or total. The major benefit of automating SEO is that you spend less time on SEO and can focus on other things.
Elements of SEO That Can Be Automated
Although having a single tool to handle every part of SEO automation will be amazing, you have to be strategic. Automating SEO doesn't mean you become lax in your regular Search Engine Optimization tasks. It only helps you to spend less time on improving site traffic.
1. Rank Tracking
Ranking as high as possible on the search engine result page is the main aim of SEO. Since you might have several pages you're trying to rank on your websites, keeping up might be hard.
An automated rank tracking tool takes this burden off your shoulders. With such tools, you can easily identify poor-performing pages. By extension, you get to understand what's working and what's not working.
2. Backlink Analysis
Search engines use backlinks to determine the reliability of a website. This is why quality backlinks are important to a website's ranking. Backlink analysis enables you to spot those backlinks that are spammy, weak or irrelevant.
Spammy backlinks can be detected and taken down with an automated backlink removal tool. You also get to decide on which pages need to be optimized for backlinks.
3. Site Monitoring
A tool for automating SEO could help you to monitor your entire website architecture. This monitoring helps discover messy pages or broken links.
These issues could have a negative impact on your site's ranking. However, you can be proactive about this by finding such issues early and solving them.
4. Competitor Monitoring
You have to monitor your competitors for what they do well and how they do it. Monitoring your competitor is a simple way of knowing what to focus on and what to ignore. You could discover content gaps that you can easily fill as well.
Tools for Automating SEO
There are quite a number of AI-powered tools for SEO. Some are limited to specific areas of SEO, while you'll also find some that are comprehensive. Thus, it is good to have a clear SEO goal in mind before settling for one.
Google Search Console
As one of the leading search engines, you can trust Google's search engine optimization tool to deliver the goods. You can use the search console's analytics to analyze your site's clicks and impressions on Google.
It will also show your how your page ranks for various keywords. Ultimately, this helps you identify the keywords bringing more traffic. You only need to submit your sitemap for indexing to get started.
Ahrefs
For users looking for a comprehensive tool, Ahrefs is a good place to start. It offers a range of tools that might eliminate the need for any other tool.
Ahrefs' site explorer allows you to know what your competitors are doing. You can use this analysis to understand why your site is ranking higher or lower for certain keywords.
Ahrefs also has a keyword explorer option where you can figure out the words people are searching for the most. With this, you can produce content to match users' searches without wasting time on keyword research. Ahrefs' rank tracker enables you to know how your pages are ranking.
SEM Rush
SEM Rush is another comprehensive tool that makes it easy to automate various parts of your SEO process. It helps with keyword research by not only finding the best keywords.
It also identifies keyword gaps. Such keyword gaps are easy opportunities for you to create content that ranks high.
Users can also conduct competitor analysis with SEM Rush. In addition, SEM Rush's backlink analysis tools allow you to better assess your backlinks and their quality. You could also use the link-building tool to get quality backlinks.
AnswerThePublic
This tool is a specific tool that helps you to get better at identifying users' search intent. It offers better insight into the type of questions people are asking Google around a particular subject. A good feature of this tool is that it allows you to localize your search to specific areas.
AnswerThePublic divides queries into five sections for easy navigation. The first is the questions users are asking about the topic. Search queries starting with question words are found here. The second section is the preposition section. Here, you will find queries that are more specific about your topic. The last three sections are:
comparison
alphabetical
related
Conclusion
SEO automation is extremely valuable to companies with time constraints and budgets. It will not only save time and money but provide better results as well.
Many people see great results from SEO automation with reduced human input. Some of the benefits of using these tools include the ability to manage, update, and track content on a website for SEO. It also helps with correct link-building and optimized links.
Explore All
AI Words Articles