Conclusions bring everything you have been discussing in your paper to a close.
In the introduction and body paragraphs, you transitioned from general to specific information. In your conclusion, you should start to transition back to more general information that restates the key points of your argument.
Conclusions may also suggest the following steps or summarize potential future research. In conclusion, you should reiterate your topic, the reasons it is significant, and your thesis or claim. They then discuss opposing points of view and justify why readers should support your position.
Finally, they make recommendations for future research or make a call to action. In today's guide, we'll look how to write a conclusion for a persuasive essay. Feels exciting? Well then, keep reading until the end!
What Is a Persuasive Essay?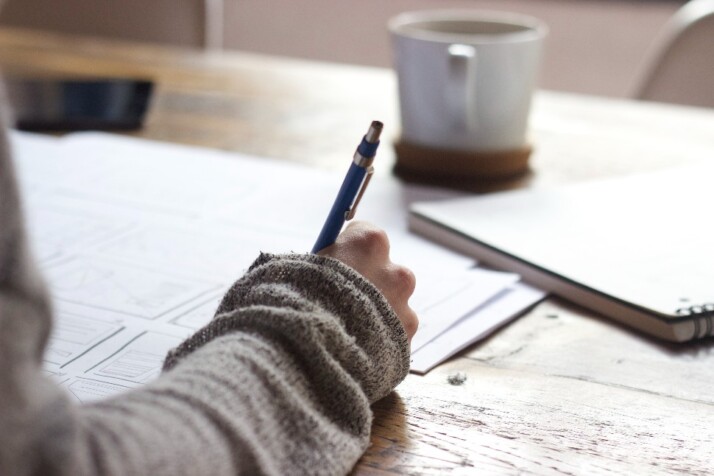 An argumentative essay, also referred to as a persuasive essay, calls for the student to research a subject and support their position.
The three sections of a college-level persuasive essay are typically an introduction with a thesis or argument, body paragraphs with supporting evidence and counterarguments, and a conclusion with a restatement of the thesis or argument. The conclusion of a persuasive essay is crucial because it leaves the reader with one final impression of the author.
In order to persuade readers to adopt a particular point of view, a persuasive essay combines logical justification with emotional appeal. You can use both academic writing and creative writing in persuasive essays.
They frequently start with a query, to which the author devotes the entire essay to make a case for or against. A strong claim will be made in a personal essay and supported by evidence from data, research, and personal experience. The author will frequently examine competing viewpoints and counterarguments in an effort to refute them.
How to Write a Conclusion for a Persuasive Essay?
Without going into too much detail in the body paragraphs, the conclusion should provide a summary of the points made and the supporting evidence used. You should rephrase the first paragraph's thesis statement to reflect the significance or importance of the points made in the body of the paragraph. The standard length for a conclusion in an academic essay is one well-developed paragraph with at least five sentences.
The conclusion paragraph shouldn't include any new arguments or supporting data. However, a writer may decide to demonstrate the interrelationships between his theories and research to give his argument new life. By posing inquiries at the end, he can achieve this. For instance, if he made an argument in favor of gun control, he could use questions to connect the premise and argument by reminding the audience of the supporting evidence: It should be evident that gun violence is a problem in our nation. Is it appropriate to put off dealing with the increasing death toll any longer?
In a variety of course formats, college students write persuasive essays, and their conclusion should be relevant to the topic. For instance, a student writing a political science paper might ask the reader to sign a petition or join a support group in order to convince them that stricter gun laws are necessary. The student can inspire his audience to learn more by suggesting additional reading or research materials in a science or social science course where further research is frequently required.
More Tips to Conclude
The main goal of your paper's concluding paragraph is to restate both the paper's argument and the ways in which you presented its supporting evidence in the paper's body. Contrary to popular belief, your conclusion shouldn't be a carbon copy of your introduction. The conclusion connects the dots in your paper's argument and demonstrates the direction it has taken. A compelling conclusion persuades the reader to continue reading your essay. The introduction of new information is one of this paragraph's most crucial functions.
Despite the fact that an effective persuasive essay must follow the organization and structure outlined in this handout, remember that writing is a fluid process. You don't have to follow any rigid guidelines when writing. It's not necessary to report the introduction before any other paragraphs just because it's the first one in your essay. Consider writing as the exploration of ideas, and let this spirit of inquiry direct you as you compose your essay.
Final Words
The most important thing you need to work on in your conclusion is to make it brief. But it doesn't mean it should not restate the important ideas in your writing again.
We hope you've enjoyed our guide on writing a conclusion for a persuasive essay. If you have any more questions on this topic, feel free to write to us!
Explore All
Blog Post Conclusion Articles