Every business and individual needs a direction. So, what's the most important thing to consider in crafting unique healthcare vision statements?
What are the things you need to emphasize, and what's the best way to deliver the message? This article explains its importance and provides readers with clear guidelines to follow.
Let's begin.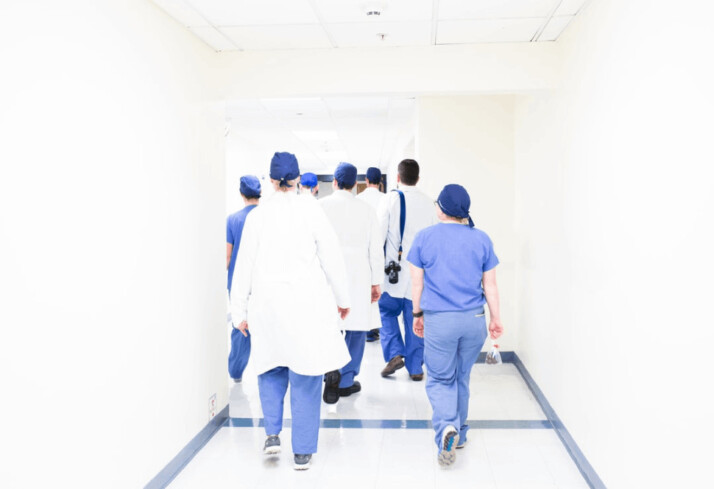 What Does an Healthcare Vision Statement Mean?
It outlines a company's mission and goals. It describes your work and values and how you aim to improve people's lives.
It's an opportunity to stand out from your competitors, capture your customers' attention, and make a great first impression.
Why is it Important?
It is essential because It sets your organization apart from the 784,626 other companies and hospitals in the US healthcare sector. It conveys your value proposition to prospective clients and tries to inspire employees to provide quality service.
Vision vs. Mission Statement
A mission statement describes what a company does, who they do it for, and how it benefits stakeholders. They usually describe short-term objectives and are a part of a long-term plan. It affects how you want the world to relate to your mission.
On the other hand, a vision statement serves as a guide for deciding the company's long-term direction.
Both statements form part of an organization's infrastructure and provide stakeholders with a clear direction, purpose, and identity.
For example:
Vision: "The hospital will provide an unparalleled experience as the most trusted partner for health care."
Mission: "To contribute to community health and well-being by providing the best care to every patient through integrated clinical practice, education, and research."
How to Write Healthcare Vision Statements
Here are some tips to help write unique healthcare vision statements.
1. Be Specific
Provide a clear picture of what your healthcare company intends to achieve. Many healthcare providers often talk about their aim to lead but fail to specify what they aspire to lead at.
Avoid using ambiguous statements because they fail to represent your company identity and services. The health community may not be able to distinguish you from other health care providers.
Try to state which areas your organization can excel in. If you aim to be the leader in providing affordable healthcare resources to communities, specify that in your statement.
For example:
"Our goal is to become the leader in improving quality and reducing the cost of health care in the communities we serve."
Include that if you want to focus on medical innovation and research in a particular place.
2. Avoid Using Healthcare Jargon
The medical field is known for its jargon. While the specialized language may be appropriate in some settings, it can become a barrier to some members of your audience.
Remember that not all people who might read it are healthcare professionals, nor do they have experience or practice in the field. The goal is to establish trust with potential clients. You can't hope to do that if you have a language barrier.
For example:
"We aim to provide the indigenous community with our unique patient care services. We are compassionate listeners. Whenever possible, we listen to our patients' concerns, respect them, and do all we can to help."
"To provide patient-centered care through our technology."
3. Focus on Readability
Potential staff members, investors, and patients with varying education levels, experience, and exposure may read your statement. One common thing among them is their eighth-grade level reading ability.
It's essential to balance showcasing your medical excellence and catering to a broader audience.
4. Create a Full Version for Potential Partners
Including your company aspirations in a sentence or two is difficult. You can come up with a full-length version of your statement that's meant explicitly for leadership only. It will allow you to give potential investors a detailed interpretation of your vision to better gauge your value.
The Bottom Line
A well-rounded vision and mission statement will allow you to communicate your work to associates, current and future patients, and employees. It serves as a benchmark for your community values, products, and services.
Explore All
Brand Vision Statement Articles