A mission statement is a short, clear statement of a company's purpose. It helps people know and understand your company in the most specific context, answering the question, "Why should people choose you"? The mission statement examples highlighted in this article will inspire you to create a unique one.
Mission statement includes a description of the organization, its functions, and its objectives. In this article, you'll learn what mission statement is, the best mission statement examples and how to write a compelling mission statement.
What is a Mission Statement?
A mission statement is typically a short, declarative statement that articulates the values, goals, and vision of an individual, organization, or community. Its purpose is to guide in identifying and achieving goals of the company. It provides a defining purpose that helps guide the group or individual through work and activities.
Mission statements are personal declarations by a team of people that encapsulates an institution's mark, ethos, and values. They are used specifically to provide concise information about the company's business and why it exists.
The purpose of a mission statement is to communicate the philosophy that determines the future of the venture.
The Importance of a Mission Statement
A mission statement is a set of beliefs or goals that sets out a company's purpose, whether a small business or a mega-corporation. It guides decision-makers on what activities should be carried out to create a culture of achievement.
A company's mission statement must be concise, clear, and meaningful. Here are two main reasons why all businesses should have a mission statement.
1. It provides direction to the company
A mission statement provides a road map for the company, its employees, and team members. In a company with multiple employees, it becomes difficult to stop everyone and tell them precisely the company's goals and objectives.
The mission statement makes it possible for companies to efficiently communicate a clear direction and road map to everyone in the company.
2. It helps with the decision-making process
A mission statement guides an organization or company through decision-making and ensures they are on the right path. By including specific information in the mission statement, companies will be less prone to make certain decisions. They will have an idea of what is expected of them.
Mission statements are essential to an organization as they provide clarity and a sense of direction. They are also vital tools for determining whether the decision made by the company is right or wrong.
Tips for Writing a Mission Statement
Mission statements typically discuss what a company will do or who it will serve. There are two key objectives for a successful mission statement–flexibility and simplicity. The following tips will guide you in crafting a compelling mission statement for your company.
1. Explain your company's product or service offering
In a literal sense, you want prospects to understand what your company does. It means you need to explain your offer in clear terms. Avoid using long sentences and paragraphs.
Your explanation should answer the most basic questions like:
What are you selling? A product or service?
Why would potential customers buy it?
What problem does the product solve for the consumer?
2. Identify the company's core values.
Think about your company's core values. What motivated you to create that product or service. Core values are the principles that your company is built upon. It is the interconnectivity between features that drives your company's success. You'll have an appealing set to add to your mission statement by identifying core values that hold meaning on both personal and organizational levels.
3. Condense these statements into one.
After identifying your company's products and core values, you need to condense these statements into one. State the who, why, and what of your company. Your mission statement can be a single sentence or a paragraph, but it must be a summary of your company's purpose.
What: The product/service the company offers.
Who: The target audience of the company.
Why: The purpose or goals of the company.
4. Make it clear and concise
Your mission statement must be concise and clear. It should outline the purpose of your company and demonstrate its goals. Use suggestions and recommendations from your team members to fine-tune your statement. Make sure that it is expressed using simple and proper English.
Mission Statement Vs. Vision Statement
A mission statement is a short statement that provides a course of action for a company. In contrast, a vision statement is longer and usually spans a company's future strategy. Mission statements are much more targeted and typically continue over time, whereas vision statements can be changed as often as needed.
Mission statements describe the current focus of the company. It includes the company's purpose, target audience, and key offerings. It is also specific and focuses on a certain period.
Vision statements are aspirational and give the company a broad idea of what it sees in the future. A vision statement is broader and more abstract. It includes elements from the mission statement but is described in the future tense.
15 Best Real-Life Mission Statement Examples
Life is Good: To spread the power of optimism.
Patagonia: We're in business to save our home planet.
Sweetgreen: To inspire healthier communities by connecting people to real food.
American Express: Provide the world's best customer experience every day.
InvisionApp: Question Assumptions. Think Deeply. Iterate as a Lifestyle. Details, Details. Design is Everywhere. Integrity.
IKEA: To create a better everyday life for many people.
IHonest Tea: To create and promote great-tasting, healthy, organic beverages.
JetBlue: To inspire humanity – both in the air and on the ground.
Warby Parker: To offer designer eyewear at a revolutionary price while leading the way for socially conscious businesses.
Tesla: To accelerate the world's transition to sustainable energy.
TED: Spread ideas.
Nordstrom: To give customers the most compelling shopping experience possible.
Workday: To put people at the center of enterprise software.
Invisible Children: To end violence and exploitation facing our world's most isolated and vulnerable communities.
Prezi: To reinvent how people share knowledge, tell stories, and inspire their audiences to act.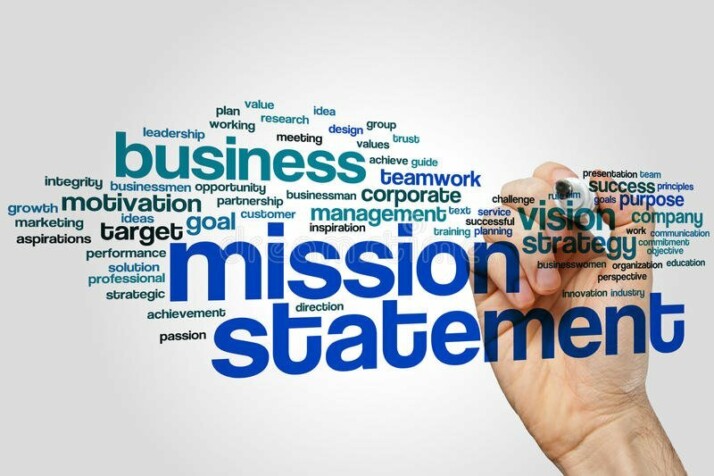 Wrapping Up
A company's mission statement is a statement about what the company does. It simply explains the product or service and the company's values. It can be as short or as long as you want, but it is often kept brief. In contrast, a vision statement is more ambitious, covering the future of the company. The mission statement examples in this article will help you create a unique one for your organization.
Explore All
Brand Vision Statement Articles