With new technologies and the rise of AB test-tools, the market is buzzing over solutions that help companies create and execute A/B tests. But with so many choices, it can be difficult to make a decision.
But don't worry. We've looked at the best AB test-tools on the market for you. Whether you're new to AB test-tools or not, you're bound to find one that fits your testing needs.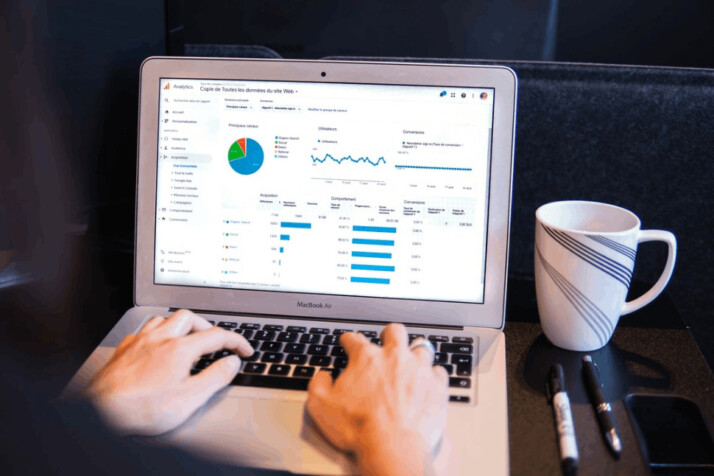 What Is A/B Testing?
A/B testing is also sometimes known as Split testing. This refers to an experiment wherein two different versions of a single web page are shown to various divisions of visitors at once. This is done to compare which version gets more conversions.
You can use A/B testing on emails, web pages, advertisements, or application components. You can also use it to test different site components, including imagery, subject lines, headlines, call-to-action forms, fonts, layouts, language, and colors.
In A/B testing, you can implement small changes to each version of your webpage. And then, you can monitor how these changes affect your site's performance. This experimental method helps you decide which page design can produce optimal results.
Benefits of AB Testing
Testing using A/B methods has many benefits. Thanks to technology like this, people have the opportunity to make data-driven decisions and make changes that have positive impacts on their sites.
Improved Engagement
The use of AB testing helps you make informed decisions on how to improve user engagement. This is by changing small details to a site and seeing how visitors respond to it. You can try changing the color of a button or your fonts and see which color results in more clicks.
This is a handy tool for product developers and designers to help them know which elements of a page need a new design variation.
Higher Conversion Rates
Through AB testing, you learn which content your customers respond to the most. Improving your site's user experience can encourage your customers to make a purchase.
You can test out various elements to improve the user experience. It can be as simple as changing the "Sign up" text to "Sign up for Free!" You can then compare which gets more clicks.
Reduced Bouncing Rates
You want your visitors to stay longer on your site. And AB testing can help with that by analyzing which of your pages get more traffic and which need improvement.
Keeping visitors engaged can be done by optimizing some aspects of your site. You can try experimenting with headline fonts, site images, and more. By making your site more engaging, you can significantly reduce bounce rates.
Accurate Analysis
Tests take the guesswork out of website optimization and enable data-based decisions that shift business conversations far from "we think" to "we know." As you measure how changes affect your metrics, you can ensure each change produces positive results.
Lower Risk
Doing major revisions on your site can cost a lot of time and resources. But with AB testing, you get to examine customer and visitor behavior before deciding on any significant change. This results in better efficiency in terms of cost and time. It dramatically reduces your risk of doing a significant overhaul that doesn't perform as well as expected.
The Best AB Test-Tools in the Market
There are countless AB testing tools in the market you can choose from. To make that choice easier, we've selected some of the best and most popular tools today. It's important to remember that the tools mentioned here are not designed to be a one-size-fits-all solution.
Google Optimize
Google Optimize can be found on the Google Marketing Platform. It efficiently helps businesses improve their websites' performance. Besides standard AB testing, it also offers Split URL and Multivariate testing.
HubSpot's A/B Testing Kit
If you're new to A/B testing, this testing kit would be an ideal choice. HubSpot's A/B Testing Kit is relatively easy to understand and user-friendly. It has other features, including email split testing, mobile testing, and tracking templates. The best part is, you can use it for free!
Freshmarketer
This is an all-in-one business optimization and CRM tool. It helps you gain customer insight and monitor marketing campaign performances. You can also have access to custom polls and real-time reports.
Optimizely
Optimizely has made a reputation as being one of the best in AB testing. They have a powerful multi-page experimentation feature where you can do multiple tests simultaneously. You can use it to experiment on ad campaigns, cookies, and many other parameters.
Adobe Target
If you want to test on multiple devices and platforms, adobe target is a great choice. It has many excellent features, and it can also do tests for both the server and client sides.
Leadformly
This is a form analytics tool that aids you in designing and testing interactive website forms. It helps you get new leads and collect visitor feedback. Leadformly has over 50 templates that you can choose from. One of its many features includes built-in form analytics and intelligent field validation.
FAQs About AB Test-Tools
How Many Variations Should I Use?
The ideal number of variations you should use for AB testing is two. In case you have 4-page designs you want to test, it's best to start testing with the first two. Whichever of the two yields a better result, you can test against another design.
What Site Elements Should I Test?
The more elements you test, the more optimized your site will be. Some of the things you can experiment with are the size of the fonts, the page layout, infographics, and button colors.
What Is a Null Hypothesis?
A null hypothesis indicates that the difference between your samples is due to testing errors.
Can I Use AB Testing for Things Aside From Web Pages?
AB testing has several uses outside of web pages. You can also use it for testing emails and ad campaigns.
Takeaway
There are undoubtedly plenty of benefits that come with AB testing. It can help you analyze your conversion rates, improve your website's engagement, and increase your sign-up rates. Whatever your lead generation goals, these tools can help.
Explore All
Copy Testing Articles