It can be really upsetting to not see any traffic to your website after all your hard work. Fortunately, there are ways to evaluate the changes you made to your website.
You can see how they affect the conversion rate or volume of visitors as a whole. A/B testing and multivariate testing are the two widely used techniques.
If you are not familiar with these terms, don't be alarmed! We are going to take a brief look at the A/B testing method in this article as well.
Now, experienced content creators and webmasters will go with their gut feeling for generating traffic. They won't feel a need to run any tests.
But with WordPress AB testing, you can get healthy results that are statistically significant. The results of this powerful tool can help you immensely to optimize your pages.
So, without further ado, let's take a look at how we go about conducting an A/B test in WordPress, shall we?
What Is A/B Testing?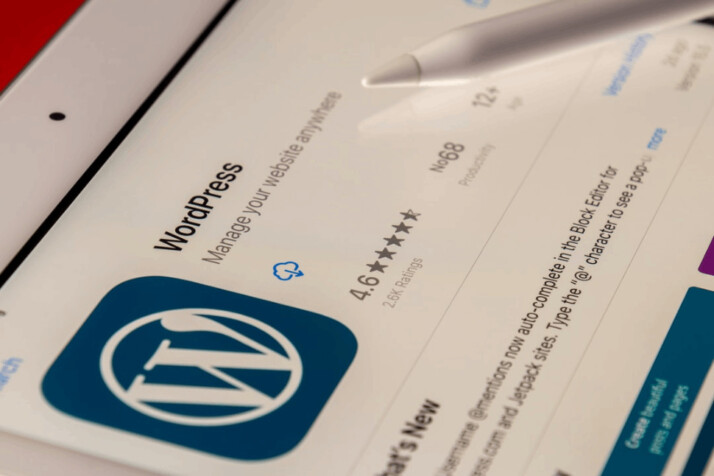 Two forms of testing are essential to effective website development. Split testing, commonly known as A/B testing, compares two-page elements against one another to see which piece readers respond to better.
If you want to test a headline, for instance, you can create two identical pages with different headings and send visitors to each page. This way, you can see which headline generates more page views, time on page, and greater conversion rates. Conversion rate refers to the percentage of your visitors that ended up doing what you wanted them to do. For example, if you have an e-commerce page, your conversion rate would track visitors that made a purchase.
Multivariate testing is another sort of testing that is well-liked by marketers. You can test various iterations of the same page using multivariate testing to determine which page gets better user reactions.
A/B testing is more successful at determining how website users react to particular components on a web page. A multivariate test can reveal which version of a web page is more effective, but A/B testing is recommended for evaluating individual page parts. Having access to each piece gives you more time to determine which one is best served and drives the most sales. If you are doing a complete redesign of your landing page, go with A/B testing.
Succesful testing, whether A/B or MVT, is especially important when you are optimizing your landing page. Going with the CTA and theme that drives sales is the key to a good landing page design.
How to Conduct A/B Testing?
For A/B testing, you should be prepared to test every component of your website and web page. Isolate each component and test it separately to accomplish it successfully.
Selecting two variations of a single page element to compare is the idea. You should compare their performance to evaluate which one improves your WordPress site's page views, conversions, and other crucial metrics.
Organize your headers first. A/B testing two headers will allow you to see which one performs better.
The same method can be used to test footers and sidebars. Run an A/B test where you sample each footer to a section of your audience to determine. For example, test whether a three-column footer or a four-column footer is more favored by site visitors.
Your sidebars are the same way. You can compare how well two versus one sidebar are received by your audience or see which of two single-sidebar layouts works best.
WordPress AB Testing
There are many WordPress AB testing tools available. It's possible to install many of these tools and use them right away because they are services or plugins.
You don't need any technical knowledge because most of them are simple to use. You can use these WordPress tools to run successful A/B testing on your website if you know how to install WordPress.
The tools listed below include both basic testing tools and tools that test particular web page parts. Some of them speak for themselves, while others come highly recommended by reputable developers.
Also, you can install some of these tools as plugins, which is handy. If you are specifically looking for plugins, keep in mind that not all of them have plugins for WordPress.
Best Paid A/B Testing Tool on WordPress
Here are two paid WordPress AB testing tool.
Google Optimize
Previously known as Google Content Experiments, Google Optimize is a fantastic new tool from Google! This is highly strong and simple to use, plus it is now connected with Google Analytics. The best feature is that you can run up to 5 tests at once absolutely free.
There isn't a WordPress plugin, but all you need to do is add some code to the header of your website. Our use of it to test various copies for our WordPress sidebar widgets is a prime illustration.
Nelio
The most effective and flexible conversion optimization service for WordPress is Nelio A/B Testing. A/B testing experiments are defined, managed, and tracked with the use of robust and stunning Heatmaps.
Additionally compatible with WooCommerce is Nelio. Since it comes with a WordPress plugin, you can do everything from WordPress.
The minimal plan is $29 monthly. A professional-level solution that is excellent for small enterprises is also available for $89 per month.
Best Free A/B Testing Tool on WordPress
Here are two free WordPress AB testing tool.
Split Test for Elementor
A popular page builder for WordPress websites is Elementor. The best companion to Elementor is this plugin, if you already have it set up.
You can compare different widgets or individual components with Elementor's Split Test feature, or you can test entire pages. Additionally, it is free of clumsy JavaScript and other coding that can lengthen the time it takes for pages to load.
The straightforward and easy-to-use Split Test for Elementor enables you to test what you want, when you want, without sacrificing performance. You've got a winner when you combine it with the powerful WordPress site development capabilities of the Elementor platform.
ABtesting.ai
Another free option for WordPress AB testing is ABtesting.ai.
Advanced AI is another feature of this plugin that aids in conversion optimization. It is special because it test several factors simultaneously and display combinations of items until a statistically significant winner is found. For marketers who require a set-it-and-forget-it solution where the machine handles all the work, this makes it a terrific choice.
In Conclusion
To efficiently produce leads and income, it's critical to understand what your users are seeking, what appeals to them, and what doesn't. Once you have the appropriate A/B testing plugins, you can start making growth-related decisions with confidence.
So which is ideal for WordPress AB testing? What you're looking for will determine the response. Any of these tools we've described above can help you start your A/B testing. With so many wonderful options now accessible, it's more a matter of which tool delivers the functionalities you need in the format you prefer.
Explore All
Copy Testing Articles