Social media marketing is an intensive and powerful online marketing strategy that allows individuals to connect with targeted audiences. Today, many businesses use social media A/B testing to test social media contents, advertising campaigns and webpages.
A/B testing is a way to see which of two different variations or versions of a content or campaign works best.
What is A/B testing?
A/B testing is a method of testing content by creating two variations with minor changes in each to determine which produces the best result. The test can be done on the webpage, social media post, or advertisement content to see which method gives you the best conversion.
When you have two versions of your ad layout, and want to see which works better by analyzing metrics, the A/B testing is ideal. You'll need to determine what audience your ad is targeting and split this audience into two random groups.
Each group gets to see a different variation of the same ad. The response rates from both groups are compared. It is then used to calculate the most effective in terms of gains in conversion rate and other business metrics.
Importance of Social Media A/B testing
The majority of social media platforms allow their users to implement A/B tests. These tests enable marketers to evaluate two or more different post versions to see which version is more successful. A/B testing is essential because it lets you discover what works best for your context.
A/B social media testing is a great way to maximize any marketing post to help improve its success. It allows businesses to optimize their website conversions by using multiple variations to find which strategy yields the best result.
A/B testing can provide insight into any content across your social media platforms (Facebook, Twitter, Instagram, and LinkedIn). By testing, you can also learn which content is worth paying to promote.
You can use this testing method to understand your audience's likes and dislikes. You may also learn the preferences of different segments of your audience.
A/B testing works for any component of your social media content. Some of the common elements to test include:
1. Headlines and link preview
Headlines can create a sense of urgency and capture the attention of readers/followers who are eager to act. Experiment with different headlines when you post links to your blog posts or webpage.
A/B test your headlines by comparing two similar ones with different lengths and potency to see which works best.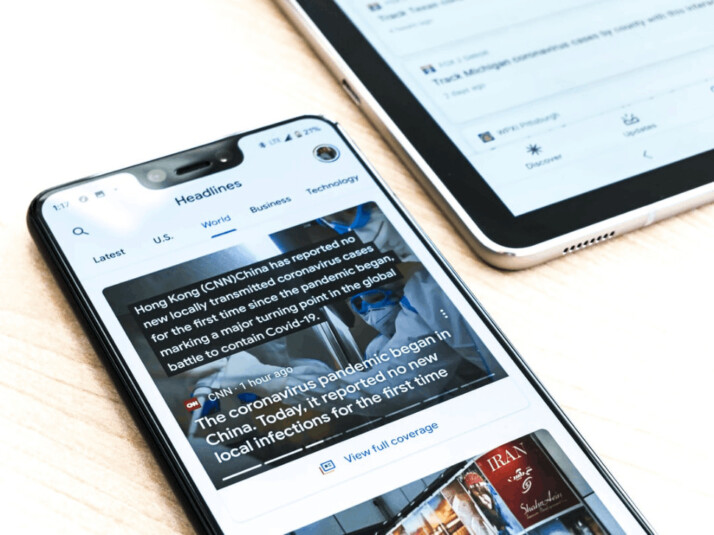 2. Post text
You can vary the text of your social media posts for testing. The following can be varied: post length (number of characters), tone of voice (casual versus formal, passive versus active), post style (a question versus a statement), use of emoji, punctuation, bullets, or numbering for list.
3. Calls to Action (CTA)
Call to Action refers to specific steps you want your audience to take after viewing your website or post. CTAs include clicking on a link, sending an email or connecting on social media.
The purpose of CTA is to help set up your audience's expectations. A/B tests your calls to action to understand their performance and determine your business's best call to action.
4. Visuals
To determine which works best for your audience, you could test text-only posts versus posts with images or videos.
You could also test regular images versus animated GIFs, and infographics versus photos of people or products. Also, you can vary the length of your video to determine if a shorter video performs better than a longer one or vice versa.
With A/B testing, you can find out if your hashtags extend your reach, drives more engagements, or simply puts off your audience. Use multiple hashtags versus a single hashtag, different industry hashtags, or vary the placement of hashtags. This will help you determine what practice results in a better engagement.
Test Social Media: How to run A/B Test
Only test one element at a time, i.e., you should change just one component of each variation in this type of social testing.
The A/B test aims to measure your audience's reaction to an ad or social media posting. If you vary more than one element, you won't know which variation is responsible for the differences in the ads' response rate.
Instead, you can post the exact text, headline, and link preview but test with different images.
The basic structure of a social media A/B test is as follows:
Vary only one element.
Create two variations based on the chosen element to see which will work better.
Show each variation to a section of your audience.
Keep track and analyze your results.
Choose the variation that works better.
Share the winning variation with your entire audience, or test it against another variation to see if you can further improve the results.
Record what you learned from the process to build a library of best practices for your brand.
Start the process again, but you might want to use a different element.
Conclusion
With A/B testing, you can test social media posts, webpage, or marketing campaign.
Simply create two variations of the content with difference on one element (i.e. headline) and share with two groups of your audience. The result will help you determine which group works better in terms of conversions or click-through rates.
A/B testing your posts will help you determine which of the two variations is more highly targeted and more effective for your audience.
Explore All
Copy Testing Articles