Sometimes, small businesses test their products in several markets before releasing them to a bigger audience. This enables business owners to evaluate the endurance of their products, identify significant client groups, examine sales and profitability.
What Is Test Marketing?
Test marketing is a tactic companies use to evaluate the viability of a new product, service, or marketing campaign before its launch on a broad scale. Firms commonly employ this method worldwide to ascertain whether or not their product fits consumer demand.
The test market can include physical stores, internet stores, and social media platforms for the trial campaign. In most instances, the experiment is undertaken without the clients' knowledge to collect unbiased feedback on the product or service.
After collecting the test market's response, the data is examined, and the data-supported insights are used to enhance the product, service, or marketing strategy. For data gathering, compilation, and analysis, enterprises frequently employ reporting systems that automate the data processes and provide the results in an easily digestible graphical report.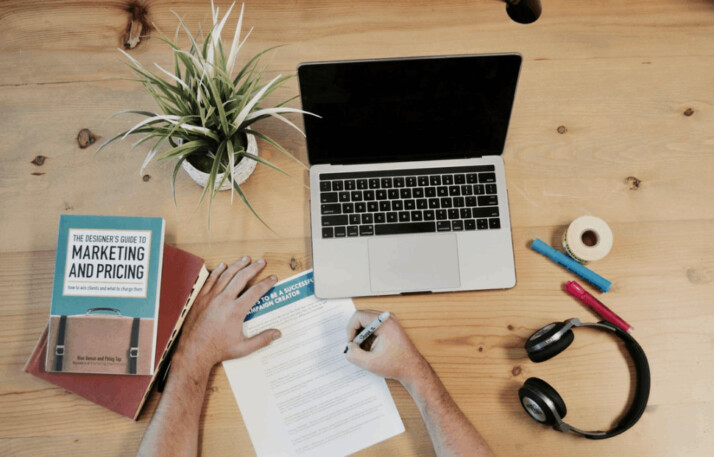 The Goal of Test Marketing
Test marketing is a type of marketing that tries to gauge consumer reaction to a product or marketing campaign by releasing it in restricted quantities before a larger distribution. The sales in these stores are used to predict the product's market response and influence the product's distribution during its broader launch.
The purpose of the test marketing is to collect as much information as possible regarding the marketing mix ingredients, including:
Merchandise itself and the cost
Advertising message and media expenditure
Marketing channels
Occasionally, many test markets (typically small ones) are utilized, each trying a unique marketing mix.
The Advantages of Test Marketing
Market testing is an organization's critical tool for gaining customer insight, predicting future sales, and much more. The advantages of performing a market test are as follows.
1. Establishes Brand Identity and Audience
A market test provides the room and time for a product to develop its own place and audience. As with distribution, advertising generates public awareness and familiarity with a product. A quality product will sell itself over time. Later, when customers become accustomed to and dependent on the product, they will be willing to pay for it.
2. Competitive Advantage
In many industries, test programs are not a common method for doing market research. Before launching a new product, offering free samples or analyzing the audience's perspective might provide a company with a competitive advantage.
On the flip side, companies that consistently supply free products condition customers to expect free products; hence, failing to deliver a free product might harm an organization's reputation.
3. Brand Engagement
Engagement with the brand and customers is an additional requirement for the firm. While money is the most crucial factor, consumers develop a relationship with the company when they take the time to use a product. As a result, it attracts new fans to the band.
4. Customer Feedback
One of the primary goals and concepts underlying the market test is to gather customer responses to the product. The engagement organization relies heavily on customer feedback to improve the product's features.
Due to the unpredictability of consumers, who can use the product in ways the brand never envisioned, the organization gradually modifies the product to suit client tastes and preferences.
5. Provide Incentives
Testing the market enables a firm to build its advertising efforts. Customers on the fence about purchasing the goods can be enticed with incentives while the company analyzes their feedback.
In addition, the corporation can design various incentives based on the customer's response and behavior.
6. Brands Can Evaluate Customers' Behavior
It is essential for a business to understand how its customers interact with its brand. Some customers merely desire a trial product, for instance. Conversely, there are buyers who like to purchase things with a little sample.
This procedure enables companies to score leads more accurately, produce more effective follow-ups, and expand their inbound marketing chances.
7. Elimination of the Risk of a Full-Scale Launch
If the product fails the test, significant savings can be made on branding, production, and marketing. The brand can rectify the problems discovered during the trial launch.
Modifications can be made based on the feedback and data gathered from the test sample. If there is a fault or issue with the product, recalls can be initiated immediately based on the test results.
Recalling the product from the test audience is preferable to releasing it to the entire market and then recalling it or determining what is wrong with it. Along with conserving money, this also preserves the brand's reputation.
These are the fundamental benefits of understanding what test marketing is. However, there are downsides to comprehending what test marketing is.
Disadvantage of Test Marketing
Now that you understand why organizations invest in test marketing, we'll discuss some of the most significant pitfalls of this technique.
1. Expensive
Among the test's most fundamental and significant disadvantages, marketing is the expense of preparing and performing the test.
Initially, a firm invests thousands of dollars in testing its product using focus groups. The organization will conduct a market test for the product's beta version in typical market conditions.
This expense covers product development, shipping, packaging, and advertising costs.
2. Time-Consuming
It is not just expensive, it is a time-consuming operation. Creating a structure that includes product, price, promotion, and supply chain management requires significant effort and resources.
Therefore, it is essential to evaluate the cost and profit of test marketing during its lifespan. The duration of the market test sometimes range from six months to two years, depending on the organization.
3. Competitive Knowledge
Companies keep the process of launching a new product quite regimented as the danger of a competing firm acquiring the company could result in a substantial loss.
Therefore, performing market testing, delivering samples or incentives provides a competing brand with the concept of a new product, new features, or marketing approach. Consequently, a company can lose its competitive advantage.
4. Unconvincing Results
Small businesses utilizing test marketing cannot always accurately forecast success. Products that sell well locally or in many markets may not perform well in other regions. In other regions of the country, consumers may be loyal to specific brands.
Thus, market test results are not necessarily projectable. Occasionally, businesses must simply release their items to gauge their reception.
To Wrap Up
Test marketing is an extremely valuable tool in gaining a better understanding of the different audiences you would be serving if you had a full-scale introduction of a product to the public.
It also helps brands define and establish what their brand is through the process of marketing a product to a certain group of people and seeing how it reacts.
Even though there are many benefits to test marketing, the disadvantage of test marketing must also be put into consideration.
Explore All
Copy Testing Articles