In a competitive market, you need to know what success measures to focus on and how many people you need to accomplish it. You also need to know what metrics are most important and which KPIs are most difficult to reach.
It is essential to keep track of your key performance indicators to modify your activities to meet your set business goals. This article will enhance your understanding of a KPI test and how it measures software quality to improve performance.
What Is a KPI test?
KPI test can be defined as a test that will analyze your operational strategies. This test is a great way to make sure that your current operation is functioning in the way it should. It also helps you identify any areas of improvement. In general, companies can test different KPIs with KPI Test.
KPI is a quantitative measurement of performance over time for a certain goal. KPIs offer goals for teams to strive towards, benchmarks to evaluate progress, and insights that aid individuals throughout the organization in making better decisions.
Why Are KPIs Important?
KPIs have become a vital part of the success and functionality of business processes. No matter what industry you work in, maintaining and improving the processes that support your company will help you grow.
KPIs let you understand the impact and progression of your objectives. They offer the crucial measurement of parameters that can be monitored to gauge your growth and the health of your company.
KPIs make it easier to accomplish the work and allow you to focus on areas of interest and investment.
KPI vs. Metrics — What Is the Difference?
Key performance indicators, or KPIs, are the measures used to evaluate business-critical activities, goals, or objectives. Consider the word "key" in KPI, which denotes something distinctive or important. KPIs serve as quantifiable indicators versus specified objectives.
Metrics are measurements of the overall well-being of the business, whereas KPIs monitor progress toward specific targets.
Although metrics might be only tangentially related to particular goals, they are not the most crucial indicators. You must not consider metrics as reliable indicators of your progress.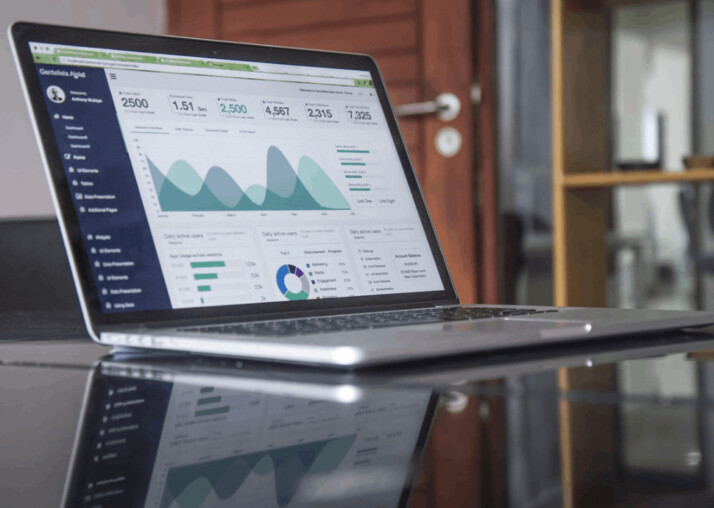 The Common Types of KPIs
There are different types of KPIs. Some are used to monitor long-term goals, while others are only to measure monthly progress toward a goal. Below are some of the popular types of KPIs in use.
Strategic: Strategic KPIs add clarity and provide the organization, its stakeholders, and potential acquirers with a broad understanding of its current and future performance. Examples of strategic KPIs include revenue and ROI.
Operational: These KPIs are usually more time-sensitive and concentrate on the effectiveness and efficiency of organizational procedures. This type of KPI relates directly to the performance of the business, such as sales, manufacturing output, or service levels.
Leading: This KPI is a measure that tracks the direction of the operational performance of a business. It's a monthly performance benchmark that typically looks to measure progress with specific goals and objectives. Leading KPIs can aid in outcome prediction.
Lagging: This KPI tracks what has actually occurred in an organization. It is a measure that reflects the state of activities of a business over a given period of time. This metric is most likely driven by historical events rather than the current activity of the business.
5 Common KPI Tests for professionals
To gauge your testing efforts and attain quality perfection with every product, consider using the following common KPI tests:
Covered Requirements
This KPI test assesses how well test cases are mapped to requirements. The aim is to maintain a perfect mapping of required claims to test cases.
A test manager must ensure that every demand has a corresponding test case. And any demanded attribute that cannot be mapped to a test case or vice versa must be addressed.
Defects Fixed Per Day
This KPI test is a metric used by sales teams to understand the progress of the team's product. The defects fixed per day are calculated by dividing the total defect count by the total number of days in the reporting period. This percentage is then charted on a grid. If the number of defects fixed is significant over the reporting period, the company can declare that it excelled at fixing defects.
Active Defects
Active Defects are all defects that have not yet been fixed. It might be defects that are brand-new, unresolved, or corrected but unconfirmed. Testing managers must decide on a threshold value beyond which immediate action must be taken to reduce the number of active defects.
The lower the number of active defects, the better the quality of the product at a point in time.
Authored Tests
This KPI is used to track how many test cases were created over a specific period of time. The authored KPI test aids in comparing test cases to requirements and allows for additional evaluation of the designed test cases. This is for inclusion in the regression test suite or ad hoc test suite.
Automated Tests
This KPI test measures the percentage of test cases automated against the total number of test cases. A higher percentage typically indicates a higher chance of detecting breaks during automation runs. The threshold for automation should be determined by the type and cost of the product.
Wrapping Up
In the technology industry, it is becoming increasingly difficult to be competitive without gathering KPIs. Questionnaires can provide a quick and accurate analysis of an employee's productivity in the industry.
These key performance indicators (KPIs) scrutinize a customer's satisfaction with an item's functionality and reliability. This article is a complete guide to help you understand and implement a good KPI test.
Explore All
Copy Testing Articles