Concept testing can help you test new ideas and avoid costly failures. But what is concept testing?
It's a testing method that allows prospective customers evaluate the design, prototypes, or final version of a product before it goes to market. By conducting concept testing, you'll be able to secure more customers and increase market shares.
Here's a complete guide to help you learn everything you need to know about concept testing.
What Is Concept Testing?
Concept testing is a type of market research where target audiences are asked to provide their opinions on concepts, ideas, and products. Whether you are testing a new recipe or a product, concept testing is key to refining your idea into a tangible piece of work.
It involves offering consumers a choice between a couple of different items or concepts to gauge public opinion. As a result, it is easier to evaluate initial responses, positive reactions, flaws, and general market acceptance before launching a product.
So what is concept testing? Why is it important for marketers?
It is important to know the specifics of this research method. You can determine the impact a product will have and whether it is worthwhile to move further by evaluating how your audience perceives it.
Why Is Concept Testing Important?
First and foremost, concept testing helps you improve the quality of your design. It is an integral part of the design process for web designers. Secondly, concept testing helps prevent a failed project, ensuring the longevity of a brand, or discovering which design strategies are most successful.
Concept testing keeps a business from allocating resources incorrectly. An idea may be perceived as a big success, but its value cannot be evaluated until presented to the customer. This testing technique evaluates a potential customer's interest. Product testing is a fundamental part of product development.
Companies frequently utilize concept testing to help them make decisions when creating new products. A concept test helps to see what the customer likes and where you need to make improvements. In addition to telling the company what is good about their idea, it also provides space for improvement to boost market success.
What are the Benefits of Concept Testing?
The benefits of concept testing are multi-fold. Concept testing can help not just your website but also all forms of advertising, communications, and management. Concepts, themes, and images can be tested in various contexts like product packaging, messaging, promotional activities, websites, and more.
Based on the user's needs and the company's resources, product testing can include research, testing, and A/B testing. This can be done with a physical prototype or wireframes.
Concept testing is excellent for tuning and optimizing your website to appeal to your users. It will help you maximize conversions and profitability. And better yet, test yourself to see how this technique can benefit your website.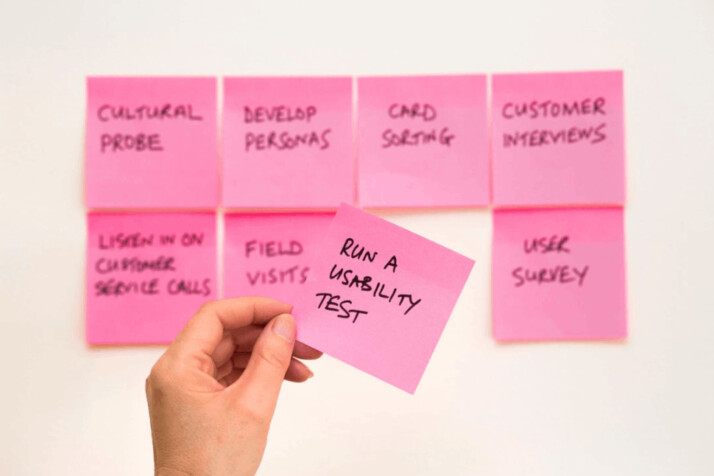 4 Methods of Concept Testing
To decide if a concept is worth testing, you must be clear on what methodology you will be using to test it. This can seem like a difficult task, but it can't be accomplished without understanding the four primary methods of concept testing.
1. Comparison Testing
Comparison testing entails giving the audience two similar objects or ideas and asking them to decide which one is better. The respondents compare these concepts by assessing their strengths and weaknesses.
This testing method is straightforward and gives a clear winner. However, there is no context for the results as there is no way to determine why the respondents preferred one concept over the other.
2. Monadic Testing
A Monadic Test divides the target audience into many groups. This testing is a kind of survey research that exposes survey participants to distinct concepts in isolation. It is frequently employed in research when obtaining independent results for each stimulus is necessary.
Monadic test surveys are short, allowing researchers to follow up with many questions. As a result, the results provide more context into why a particular concept is better than the others. This test requires substantial sample sizes as the target audience is divided into multiple groups.
3. Sequential Monadic Testing
The audience is divided into smaller groups, and each group is presented with all the concepts. In sequential monadic testing, the concepts already provide enough insights and are verified from different sources.
The concepts are presented in random order to prevent bias. For each concept, an identical set of follow-up questions are posed to the respondents to elicit extra details.
Since all concepts are visible to each group of responders, just a limited target audience is needed to conduct this test. Several concepts can be tested in a single session, making this test simpler and more cost-effective to implement. This method of concept testing is perfect for tight-budget research or when the target audience is small.
4. Proto-Monadic Testing
Proto-monadic testing is the least popular method of concept testing. This test consists of a comparison test after a sequential monadic test. In this process, the audience first examines several concepts and is then asked to choose the one that appeals to them the most.
The sequential monadic test findings can be validated using this approach. Researchers can verify if the concepts chosen for the comparison test are consistent with the data gathered on each concept.
Wrapping Up
So, what is concept testing? It is an effective tool and research methodology for creating well-informed marketing material. It is used to determine whether something will be a success in the marketplace.
It's essential to test a new product before it is launched in the market. The more you test your concepts, the greater the chances for success and the stronger your message.
This article is a complete guide to help you understand the concept testing process and how it impacts the performance of a product.
Explore All
Copy Testing Articles