If you are vying for a job, you must learn how to write a cover letter. It is an essential document that determines your chances of getting hired. However, before making one, you should familiarize yourself with the application letter format.
Cover letters are also known as application letters. You use this to showcase your career background and skills. Without a cover letter, the employer will definitely not accept your proposal.
Are you anxious about writing your own cover letter? Worry no more! This article will teach you everything you need to know about an application letter format.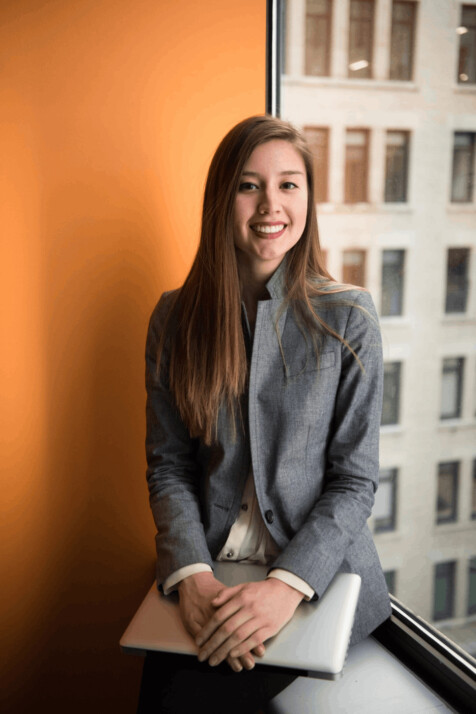 What Is An Application Letter?
Employers and job applicants use an application letter as another term for a cover letter.
This is a document vital in your job-hunting endeavors. It showcases your career background and expertise. Employers base their decision regarding their job application process on the contents of this narrative.
Without an application letter, you are unable to present your advantages against fellow job applicants.
Application Letter Format: 5 Parts to Remember
Writing a professional application letter requires a huge amount of effort from you. Take note of these five parts to remember in writing an application letter.
Are you ready to learn? Buckle up! As we explore a few more things about application letters!
1. Contact Information
The first part of your application letter is your contact information. You need to ensure that the employer can easily contact you. This part needs to be accessible.
Meaning that it should be in the first part of your cover letter. Use an easy-to-read font visible to the eyes of the most unclear eyes. Your contact information should include the following:
Full Name
Contact Number (Phone and Telephone)
Email Address
Professional Social Media Accounts (LinkedIn, preferably)
Home Address
2. Salutations
Next, you should write the appropriate salutations for your employer.
If you are writing to a man, you should address them with "mister"(Mr.). On the other hand, if you are writing to a woman, you should write "miss" (ms.) or "missus."
However, should you have enough information about your employer's sexual orientation and gender identity, you should address them with "Mx."
This is a modern and socially accepted salutation to people who identify neither as a man nor a woman. The following are some of the typical salutations people use:
Greetings!
Dear
To the Right and Honorable
3. Body
Your body should contain all the information needed. This should act as a narrative of your expertise, background, skills, and other relevant information.
Use this as an opportunity to leverage yourself against other applicants. Be as boastful as you can, but still stay humble.
Be honest about what you're writing here. Your employers can verify your details should they wish to do so. This is the selling point of your application. You should include the following:
Your career background
Achievements
Milestones
Awards
The highest position you ever had
Previous/ current responsibilities relevant to the job posting
Strengths
Weaknesses
Expertise
4. Closing
In the closing part of your application letter, you should leave a mark on your employers' minds. You can end it with a quote that embodies your aspirations for the company should you get hired.
Also, you can declare a promise that will convince the company to hire you. However, you should remember to fulfill any oath or dream you share with them. Be truthful in what you will write in this section.
5. Signature
Lastly, you should attach your professional signature. You can do this by adding your full, printed name and putting your official signature above it.
The Bottom Line
Your application letter is vital for your chances of getting hired. Treat this as the marketing material for your skills and expertise. See your clients as your target market, and the lead conversion is your moment of getting hired.
Go grab that job opportunity now and make a wonderful living!
Explore All
Cover Letter Generator Articles