It's a competitive job market out there. And you need a cover letter that not only gets you an interview but makes you stand out from the rest. This article provides you with a cover letter template outline and some great tips to help you get started.
Writing a cover letter doesn't have to be hard. You can break down that daunting task with the right strategies and make a winning cover letter. Let's get right into it!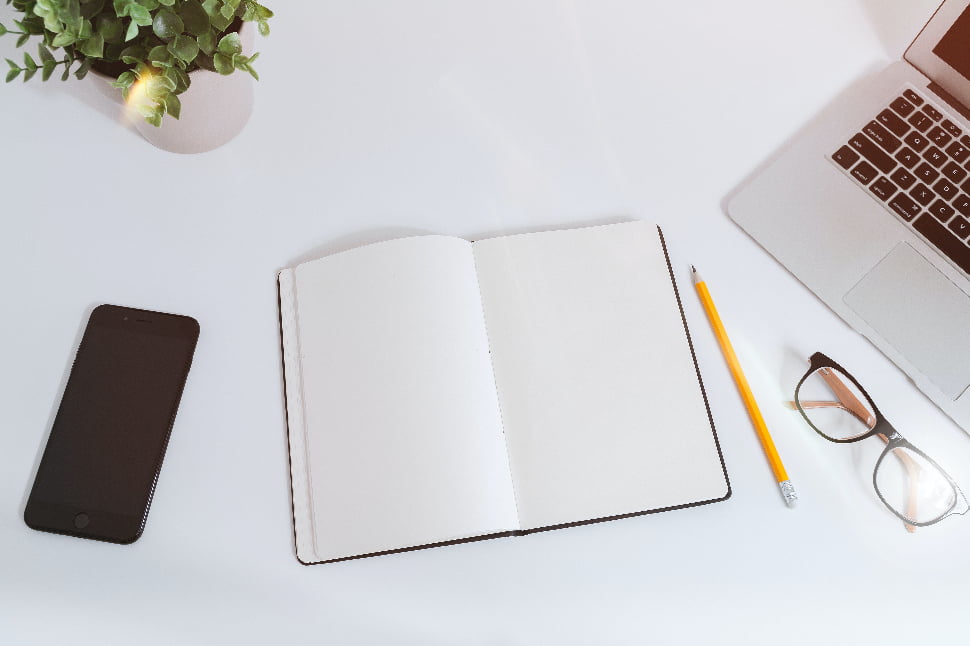 What Is a Cover Letter?
Writing a cover letter is one of the most important steps in your job search. It's a chance to set yourself apart from other candidates and to demonstrate your unique skills and abilities.
Think of your cover letter as a "shop window," allowing you to show off your skills and interests to your potential employer.
It is like an individualized sales pitch in the form of a letter. This is an excellent way to highlight your best-selling points and show them why you're qualified for the job.
Resumes Vs. Cover Letters: What's the Difference?
Some people use the term "cover letter" as a generic way of referring to all kinds of letters, emails, and resumes. But a cover letter is a different type of document.
Your resume presents you as a candidate in an itemized, brief, and informative way. The resume sections must be labeled with clear and professional headings.
A cover letter, on the other hand, is a longer, more personalized letter. You include this with your resume in the application for the job. It provides additional professional information about you and explains why you are applying for the position to the recruiter. Its goal is to supplement your resume.
How to Write a Cover Letter
A cover letter template is mainly composed of 6 parts. The cover letter should be succinct and should not use unnecessary words that do not contribute to the reader's understanding.
It should be well-written, informative, and effective. It should also include a personal take on the company and the position.
Heading
The information in the heading provides:
Your contact information.
The date you are writing.
Company information
For your personal information, you can include:
Your name
The address where you can be reached
Phone number
Fax number (if applicable)
Email address
For the company information, you can write:
Name of the specific person
Title of that person (if available)
Address of the company
Salutation
Salutations are basically a preface or a greeting for a formal letter. They are usually located at the top of the letter. It is here that you identify your relationship with the recipient of the letter. Here are some common salutations you can use:
Dear [Name of Recipient]
To Whom it may concern
Greetings!
Hello
Introduction
The cover letter's Introduction should talk about who you are and where your expertise lies. State the position you're applying for and where you heard about the company. You can also talk about why you want to apply for the particular position.
Body Paragraph
In this part, you can talk about your previous work experiences, credentials, and skills you have. It should highlight your strengths and how, with your skills and experience, this job would be perfect for you.
Closing Paragraph
End your message with a polite and friendly closing paragraph. This includes thanking the contact for their time. It's essential to emphasize your enthusiasm and how you are passionate about this opportunity.
Letter Ending and Signature
Some common letter endings include Sincerely or Respectfully. With signature lines, some may use first name and last initial. Others might use a full last name and their first name initial. When in doubt, it's best to choose the one you feel more comfortable with.
Sample Cover Letter Template Outline
[Your Name]
[Personal Contact Number]
[Your Address]
[Today's Date]
[Name of Hiring Manager]
[Company Name]
[Company Address]
Dear [Hiring Manager],
[Introduction]
State Your Name
The position you're applying for
Where you found the job post
[Body Paragraph]
State Your Skills, Previous Work Experiences, Job Roles, etc
Highlight your strengths and expertise
Talk about educational attainment and professional achievements
What special skills, knowledge, or other advantages do you bring to the table
[Closing Paragraph]
Talk about why you'd be a good fit for the company
Why do you want to work for them?
Thank them for their time
Tell them you look forward to hearing from them in the future
Sincerely,
[Your Name and Signature]
To Wrap Up
A great cover letter can make all the difference between getting your next job or not. It is your conversation starter. Think of it as a way to tell the hiring manager that you are a true professional match for the job.
Use a cover letter to go over your skills, attributes, and experience in a concise, informative, and professional manner. Let your skills, experience, and attributes speak for themselves, there's no need to gloss over anything!
Frequently asked questions
What is the best opening line for a cover letter?
Make clear that you are contributing something to the company: You'll be able to learn more about your opening, of course. The cover letter opener should still tell the reader, "This person can do something for us," rather than, "That job would really benefit them.".
How do I write a unique cover letter?
Tell Me Why You Are Interested in the Company, Specifically.
What Your Walk Through the Doors Can Deliver.
Tell a story about yourself that is not on your resume.
The letter should be addressed to an actual employee of the company.
What is a good opening sentence for a cover letter?
Here's a simple-but-powerful cover letter template to use as an example: Dear [First Name]: I am excited to introduce you to the [Job Title] position over at [Company Name]. As a [current position title] with [several years] of experience, I have developed a great deal of competence in [Relative Skills & Job-Related Abilities].
What do employers look for in a cover letter?
Let's remember that recruiters say your cover letter should be succinct and: Show how your achievements relate to your current position. Make sure your skills and work experience correspond with the employer's needs. Embrace your passion for the role.
What should not be in a cover letter?
These errors are caused by spelling or grammar errors.
Salary requirements or expectations.
A Negative Comment About a Current or Past Employer.
Too Long Paragraphs
The job information is not related to it.
Any Truth You Don't Believe.
In the wrong company name or in the wrong contact person.
How can I make my cover letter more interesting?
An interesting anecdote should start your cover letter.
Write It Like A Story, With A Beginning, Middle, and End.
What you would do to help a company solve their problem.
But don't guess what their challenges are if they don'.
How do I make my cover letter stand out?
Here's how to write a cover letter.
Using fewer words is better.
You can tailor your cover letter to a specific job.
Embrace your past accomplishments.
Provide personal attention to the hiring manager.
Keywords from the job description are helpful.
Add some examples and numbers.