A descriptive paragraph gives the reader a vivid description and a detail-rich account of something. The writer appeals to the reader's senses by using descriptive language, such as adjectives.
Descriptive writing isn't based on experience, personal feelings, and thoughts alone; it sometimes relies on the writer's imagination.
Descriptive paragraphs provide engaging and detailed records of a person, an event, a place, or an object. Such writings aim to show, not tell. This guide discusses what goes into crafting a compelling descriptive paragraph.
How to Write A Descriptive Paragraph
A good description incorporates words that mentally teleport the reader to the scene, allowing them see and feel what you're describing.
In writing a compelling description, you must study your topic extensively and learn as much as possible about it. Spend time creating descriptions that will embed your readers into your story and move them emotionally.
Make a list of details you observe and organize them into a logical structure. Here are the steps to follow when writing a description.
Find a Topic
First, identify a suitable topic. You may pick topics you care about and have adequate knowledge of. This will help you create a detail-rich and well-organized description.
Another excellent choice is an object that doesn't need much explanation. If you already have a topic, maybe you were given one to write about as an assignment, you can begin brainstorming.
Examine and Explore Your Topic
After settling on a topic, take out time to study the details. Examine your topic and view it from every angle considering the five senses. If you're supposed to describe an object, consider the following.
What does the object feel, look, sound, smell, and taste like? Do you have any memories or associations with it? If you do, examine your experience and sensations of it.
Focus on writing every single detail that comes to mind. You can write whole sentences and arrange the details into logical paragraphs in the later phase.
Organize Your Information
With your list of descriptive details, start arranging the points into paragraphs. While you do this, keep in mind the goal of your descriptive paragraph and focus on it.
What message do you want your description to convey? Which details amongst those you've gathered best convey this message? These are a few questions to ponder on before assembling your paragraphs.
Every descriptive paragraph will have its unique form, but a typical descriptive paragraph follows this model.
A topic sentence that introduces the topic and concisely explains its relevance.
Supporting sentences that vividly and specifically describe the topic, using the details gathered during the brainstorming stage.
A concluding sentence that briefly shows the readers the relevance of the topic, including specific details that backs up your claim.
Show, Not Tell
A description aims to 'show' the readers rather than 'tell' them. Your topic and concluding sentences should provide the readers with a detailed yet convincing explanation of the topic. Do this by using powerful words and ordering your information in a way that paints a rich and complete story.
Edit and Proofread
The last phase of your writing process is proofreading and editing your paragraph. Keep in mind the goal of your description and ensure that your piece conveys the message you want to express. Read it aloud to check for awkward use of words.
Make sure that every word is clear and that your diction is appropriate. Invite a teacher or friend to read and assess your paragraph. You can use a grammar and check tool to fine-tune your content before its final submission.
How to Write A Description about A Person: 5 Effective Tips
1. Begin with a general topic sentence
Start your paragraph with a concise introduction of the person. Use powerful words that grab the reader's attention and fix their gaze on the person you're about to describe.
Focus on one aspect of the character's appearance, so you don't overwhelm your reader with too many details. Keep it clear and concise.
2. State their most striking feature
A statement of the most striking part of the character's appearance should follow your general introduction. This is typically the first thing you notice when you see this person.
Carefully choose descriptive words that let you paint a vivid picture of the person, giving the reader a sense of who they are. Use powerful resonant words to get your point across.
3. Include key details to give a vivid picture of the person
Ensure that your reader has an explicit understanding and a good sense of the person's appearance.
You may want to include details about critical aspects of their body and clothing, including their face, to get the reader more interested. Let your creativity take control, and use unusual, striking words and phrases to hook your reader's attention.
4. Use figurative language and strong adjectives
Paint a vivid picture of the person's personality using metaphors, similes, and descriptive language. You want your readers to feel like they're looking at this person — so use potent words and phrases. Use words in a new way to bring out unique aspects of your character's personality.
5. End the paragraph with a resonant conclusion
Your paragraph's end is what will stick in your reader's mind. Make it an interesting and memorable one. Do this by including an unexpected description or summarizing the person's personality uniquely and surprisingly.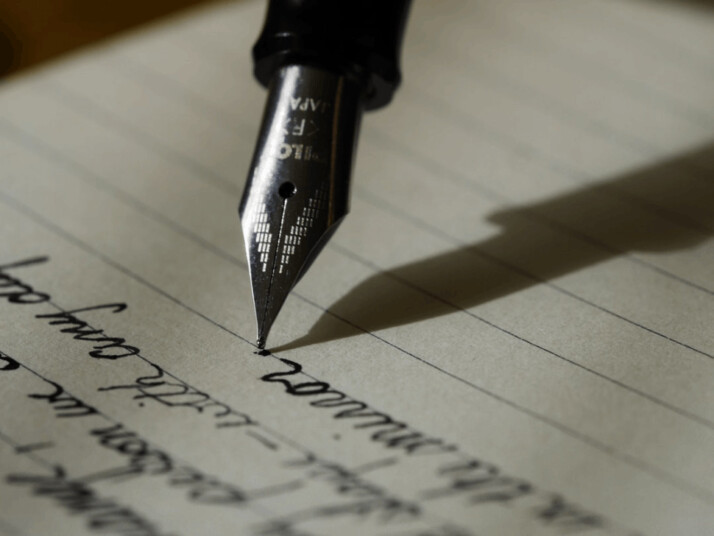 Final Thoughts
There's no better way to keep your reader engaged in an essay or story than with a vivid description.
Your paragraphs will stand out when you let your creative juices flow, using adjectives and unusual, striking phrases to grab your reader's attention. Whatever you're describing, use powerful words that make your readers feel like they're right there, experiencing the moment firsthand.
Explore All
Descriptive Text Articles