You might need to give a review about a movie you just watched. While you can use a few phrases to do this, how about using one word that describes the film in its entirety? Sounds cool, right? We collected a list of words to describe a movie to help with that.
Adjectives are words that describe a noun or pronoun. There are several adjectives you could use when reviewing a movie. Some of them may help convey your viewing experience. Others offer a hint into what one should expect after watching the film.
What Are Adjectives?
Adjectives are words that describe or modify a noun or pronoun. They provide extra details about something, making it more appealing. They're great because they express a concept in a more nuanced way.
Scary, exciting, hilarious, addicting – these are a few adjectives that come to mind when you mention "a movie." Words can stimulate our senses so that they often leave us with insights.
Adjectives can be positive or negative. Negative adjectives include boring and confusing; positive adjectives include funand exciting. You'd typically use a negative adjective to describe a movie you found disappointing. And a positive one to describe a movie that got you excited after watching.
Words to Describe A Movie
An adjective is a descriptive word. There are many words to describe a movie. If a film is violent, you could say it is 'gory,' 'gruesome,' 'outrageous,' or 'bloody. ' If a movie has an exciting ending, you might say it is 'thrilling.'
The adjectives in this list will help you describe your favorite movies.
Positive Words to Describe A Movie
Outstanding
Touching
Intense
Insightful
Comical
Charismatic
Enjoyable
First-rate
Uproarious
Absorbing
Sensitive
Riveting
Intriguing
Powerful
Fascinating
Pleasant
Thought-provoking
Imaginative
Legendary
Unpretentious
Negative Adjectives to Describe Movies
Second-rate
Violent
Creepy
Gory
Moronic
Third-rate
Flawed
Boring
Distasteful
Ordinary
Disgusting
Brutal
Disappointing
Bloody
Predictable
Uninteresting
Neutral Adjectives to Describe Movies
Sentimental
Fantasy
Romantic
Satirical
Suspenseful
Low-budget
Dramatic
Highly-charged
Controversial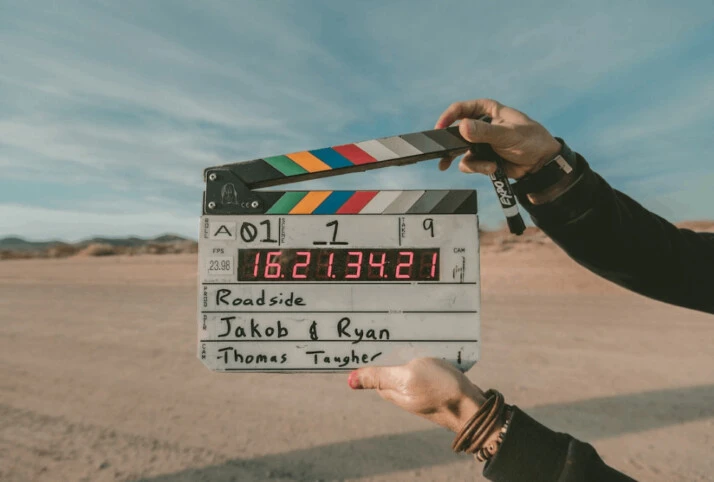 To Wrap Up
Adjectives are an easy way to describe a concept, person, or thing in a few but powerful words. You don't need to think hard to find the perfect phrase to review a movie. With this piece's list of positive, negative and neutral adjectives, you're sure to describe any film in the best way possible.
Explore All
Descriptive Text Articles