Beauty is the quality of being physically or visually attractive. It is the aesthetic properties of an entity, a natural environment, or a character. We apply this concept to objects, people, animals, and cultures, among other things. Words to describe beauty include: admirable, adorable, breath-taking, and delightful. We'll explore others in this article.
When we view and describe beauty, we are making aesthetic judgments. An entity someone considers "beautiful" may not be aesthetically pleasing to another individual. This is why the statement goes, "beauty is in the eyes of the beholder."
Words to Describe Beauty
We use the word 'beauty' to refer to someone or something physically attractive. It could be nature's picturesque landscape, a beautiful painting, an attractive individual, or even a new car.
When we talk about beauty in a more metaphorical sense, it could mean something we like or admire. Beauty can also be described as the elements that make something visually interesting or aesthetically pleasing.
This array of possibilities is why we have so many different English words to describe beauty. A few of these are physical attributes, and the others are more subtle. If you're looking for words to describe beauty, these are some words to use.
aesthetic
beguiling
appealing
blooming
alluring
captivating
celestial
charismatic
chic
dainty
dapper
debonair
delectable
effulgent
enchanting
exquisite
fancy
fascinating
fine
glamorous
gorgeous
groomed
handsome
ineffable
irresistible
luscious
magnificent
majestic
opulent
pleasing
ravishing
resplendent
spectacular
statuesque
tantalizing
tempting
voluptuous
youthful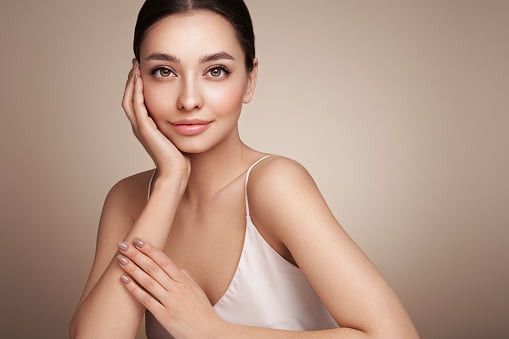 To Wrap Up
Beauty is used to describe the inherent quality of a person or thing that gives pleasure to someone or that arouses interest or admiration. The word is generally used for aesthetic value.
Beauty's connotation also pertains to appearance. Attractive, alluring, charming, adorable, dainty, gorgeous, groomed, and elegant are some words to describe beauty. Others are listed above.
Explore All
Descriptive Text Articles