The letter "a" is perhaps one of the most commonly used letters in the English language. It's easy to see why this is the case – it's versatility. It is the first letter of the alphabet, a vowel, and is associated with academic excellence. Many English words have the letter 'a' in them, including the word adjective, the main subject of our discussion. Descriptive words that start with a in English include adorable, appealing, and attractive.
These words are adjectives – they describe and modify a noun or pronoun. They tell how a person looks, sounds, acts, or feels. Adjectives make writing more exciting and colorful. We've collected some adjectives that begin with 'a' in this piece to help you expand your vocabulary and better express your thoughts.
Positive Adjectives that Start With "A"
Positive adjectives are used to create a positive image of a person. They highlight a person's good features and show them in a positive light. Such adjectives will come in handy if you want to describe your favorite people without using lengthy words or phrases.
Here's a list of words starting with "a" that will help whenever you want to paint a picture with words that are imaginative, thought-provoking, or simply descriptive.
able
abiding
abundant
absolute
accepting
accountable
accurate
adept
admirable
adroit
advanced
advantageous
affable
affectionate
alacritous
allegiant
alluring
altruistic
amaranthine
amazing
ambitious
amiable
amenable
angelic
appealing
appropriate
approachable
ardent
attractive
auspicious
awesome
Negative Adjectives That Start With "A"
Negative adjectives help you spotlight the negative features of a person or portray someone in a negative light. Here are some descriptive words that start with a, to use when writing negatively about people.
abhorrent
abject
abominable
abrasive
abusive
abysmal
acerbic
acrimonious
adversarial
afraid
aggressive
agonizing
ailing
alienated
aloof
amoral
annoying
antagonistic
apocalyptic
argumentative
arrogant
asinine
avaricious
awkward
Descriptive Words That Start With A
And what if you want to describe the sky, nature's landscape, or a beautiful portrait? Adjectives are the way to go! You can use artistic adjectives that begin with "A" to express your thoughts concisely yet powerfully.
abloom
aesthetic
aglow
airy
alabaster
alight
amber
ambient
amethyst
ample
appetizing
aquamarine
arctic
aromatic
aubergine
azure
Neutral Adjectives That Start With "A"
Here's a list of adjectives to use in neutral or general situations.
academic
acceptable
accessible
active
actual
adamant
additional
administrative
alive
alluvial
ambivalent
ancient
annual
anonymous
applicable
astronomical
audio
auricular
automatic
available
average
avuncular
aware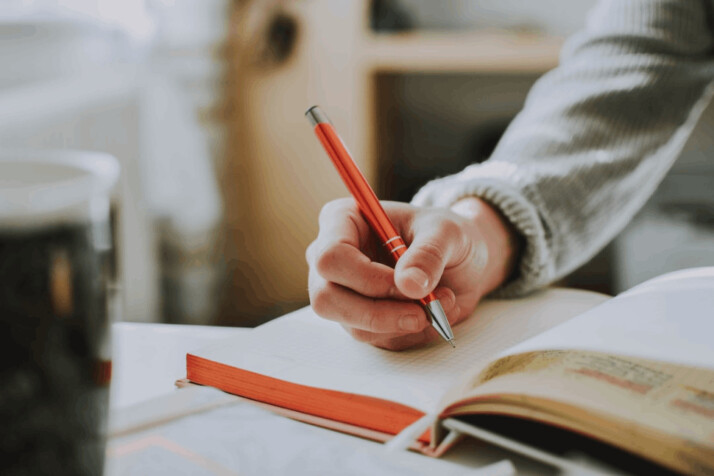 Wrapping Up
Adjectives are the most concise way of describing something. They provide more detail about a noun or pronoun and make writing more exciting and appealing to readers.
Adjectives are powerful and can capture the reader's attention. However, it's up to you to decide what adjective is the most suitable for your piece. We've collected some of the best descriptive words that start with "A" to help you describe concepts, people, or things more accurately.
Explore All
Descriptive Text Articles