Here's our pick for some magical, mirthful, and a massive list of descriptive words that start with M! There's a plethora of adjectives that start with the letter M to describe a person, personality, or positive situation or quality.
This article provides a list of useful adjectives as a starting point to expand your vocabulary and enhance your English reading and writing skills.
Why Are Descriptive Words Important?
When writing or speaking, descriptive words help the reader or listener imagine what is being described. Whether it is a picture, idea, or series of four words, descriptive words help to convey their meaning.
They help the words and scenes come to life, bringing reality into the lives of the persons reading or listening.
In addition, descriptive words can help describe the speaker's or writer's feelings or those of the characters. Without descriptive words, these feelings remain "just words."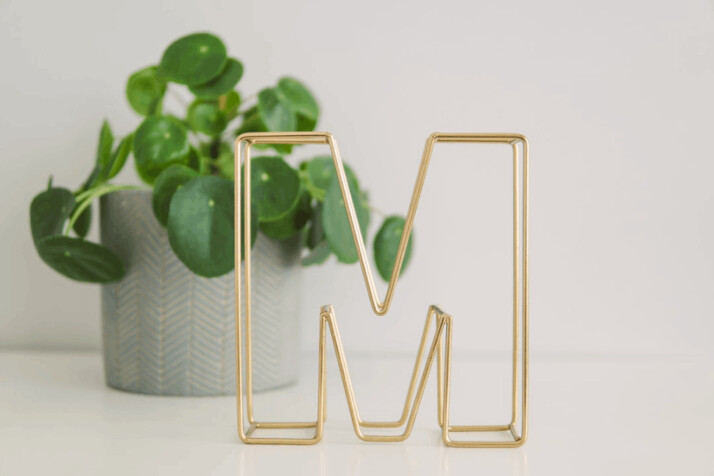 List of Adjectives That Start With M in English
Any word that qualifies or describes a noun or pronoun is an adjective. In the English language, there are plenty of adjectives with the letter M which are simply formed by adding the prefix 'micro' or 'macro.'
Technically, the term "micro" refers to a factor of one millionth in size. However, it is frequently used to simply denote something extremely small in size. For example, microbial, microscopic, microbe, etc.
Macro refers to size or scope on a broad scale. For example, macromolecular, macrobiotic, macroanalysis, etc.
List of Descriptive Words That Start With M
Minor
Miniature
Marvelous
Maternal
Meaningful
Meritorious
Matchless
Mere
Milky
Mannerly
Meteoric
Mandatory
Magenta
Mammoth
Muffled
Maximum
Macabre
Meaty
Metallic
Millennial
Medieval
Metaphysical
Migratory
Mouthwatering
Metabolic
List of Positive Adjectives That Start With M
Mature
Merry
Magical
Magnificent
Motivational
Marketable
Melodious
Meditative
Miraculous
Motivated
Maiden
Modest
Momentous
Masterful
Mesmerized
Mature
Mainstreamed
Moral
Monumental
Magnetized
Moving
Multicultural
Manifest
Maneuverable
Melodic
List of Negative Adjectives That Start With M
Maleficent
Mushy
Malicious
Maniac
Malignant
Malnourished
Malevolent
Macabre
Machiavellian
Mad
Measly
Muddy
Mute
Mock
Maddening
Meager
Maniacal
Miserable
Melancholy
Mean
Murderous
Musky
Maladaptive
Mangy
Malfunctioning
List of Personality Adjectives That Start With M
Monstrous
Moody
Manipulative
Materialistic
Meek
Mellow
Merciful
Meticulous
Morose
Misleading
Methodical
Misguided
Mindful
Mischievous
Mystical
Merciless
Motherly
Melodramatic
Macho
Mundane
Mingy
Mincing
Morbid
Machiavellian
Miffed
List of Words That Starting With M to Describe a Person
Memorable
Majestic
Mediocre
Messy
Mighty
Modern
Married
Master
Managerial
Muscular
Motionless
Militant
Musical
Masculine
Manageable
Magisterial
Meddling
Moron
Moving
Mysterious
Magnetic
Masked
Massive
Muslim
Mexican
Wrapping Up
Adjectives can add a powerful dimension of essence to a simple noun. They can be employed to capture human emotions, personalities, preferences, and so on. Using descriptive words, you can closely express what you're trying to talk about and avoid using too many words that may overshadow your meaning.
This article provides a list of descriptive words that start with M in English to enhance your vocabulary and enrich your writing skills. We hope you can find everything you need in this selection of adjectives beginning with M.
Explore All
Descriptive Text Articles