Every piece features a different writing style. As a writer, one of the most important things to remember is to write with purpose. Different writing styles have different functions and objectives. They also cater to different audiences, each with its unique attributes.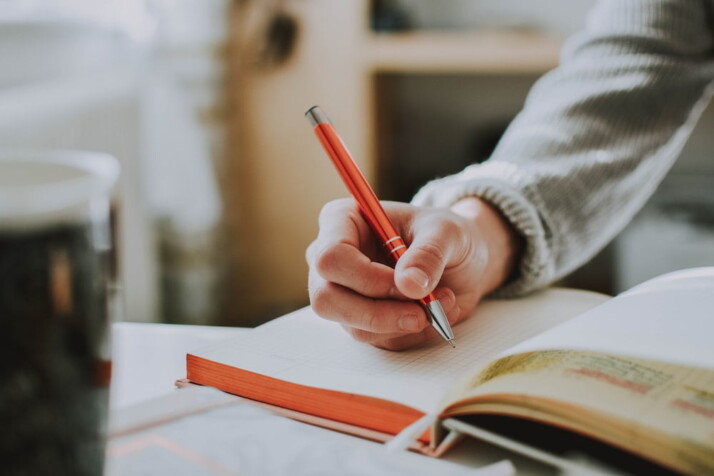 Understanding the forms of writing will help you determine the best writing approach for a particular task. These forms will guide the way you write and will also determine the success of your piece.
This article explains the four primary writing styles and their functions.
The 4 Main Forms of Writing
Whenever you write a literary piece, be it an essay, story, or article, you use a type of writing. These writing styles affect how materials and information are presented to an audience. They determine the tone and voice of your creation.
Narrative Writing
Narrative writing is the style where the writer shares a story related to events. This type of writing is used to create novels, short stories, fables, and poetry. Narrative writing is characterized by its focus on its characters and story. It follows sequential events unfolding and includes a plot along with its characters.
The writing style is generally subjective, written in the first person, with a unique point of view. The primary goal of narrative writing is to tell a story, entertain its readers, and sometimes, provide a lesson.
Descriptive Writing
Descriptive writing is a style where the main goal is to provide accurate details about a topic. Authors don't just present facts. Instead, they also include sensory words to help readers form a mental image of the thing or concept being described.
Descriptive writing typically describes products and events. It's also commonly used in marketing.
Argumentative and Expository Writing
This style of writing focuses on a single subject matter. It presents readers with research and evidence to support a topic. This writing style is characterized by its focus on its manner of exposition and logical flow.
The purpose of argumentative writing is to present facts to an audience. Argumentative writing is commonly found in business, science, and law fields.
Persuasive Writing
Persuasive writing is similar to argumentative writing in using research and evidence to support a stance on a matter. It differs in its goal. The ultimate goal of persuasive writing is to convince your readers to adopt your viewpoint or even take your suggested action.
Persuasive writing is commonly used in marketing copy and legal arguments.
In Summary
Each writing style has its own goal, tone, and format. As mentioned earlier, we need to write with a purpose. It's essential to match your writing style with the goal you intend to fulfill.
Learning these styles helps you temper your writing style to match the standards, structure, and expectations applicable to a particular goal.
Explore All
Descriptive Text Articles