There are different words to describe food, including its taste, texture, and style. Food descriptions must be rich or detailed to hold the reader's interest. We've got plenty of choices to spice up your food vocabulary or help you describe a dish you've eaten recently. Whether you want to describe the taste of a flavor or texture of a dessert, this article will help you choose the perfect words.
How to Choose the Right Wosrds to Describe Food
Finding the right words to describe the food is important when describing food to the audience or writing for academic purposes. Consider the tips below when choosing words to describe food:
Be Specific With Your Words
When describing food in your writing, try to be as specific as possible with your words. You need to convey the taste, smell, and feeling associated with the food.
Build Excitement in the Audience
Describe how your food makes your mouth feel, how it tastes, how it smells, and if your food is filling you up. Try to build excitement in your audience when they read your food descriptions.
Avoid Overusing Flowery Words
Avoid overusing flowery words like delightful or sumptuous. Be imaginative. Write about the food so readers can picture taking their first bite or experiencing the goodness of the food.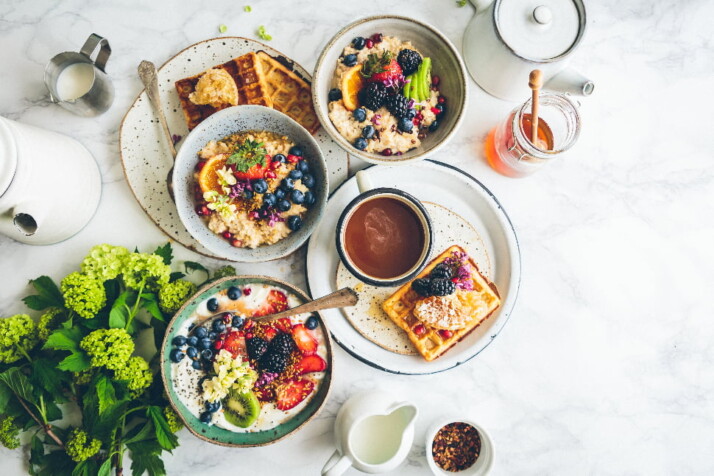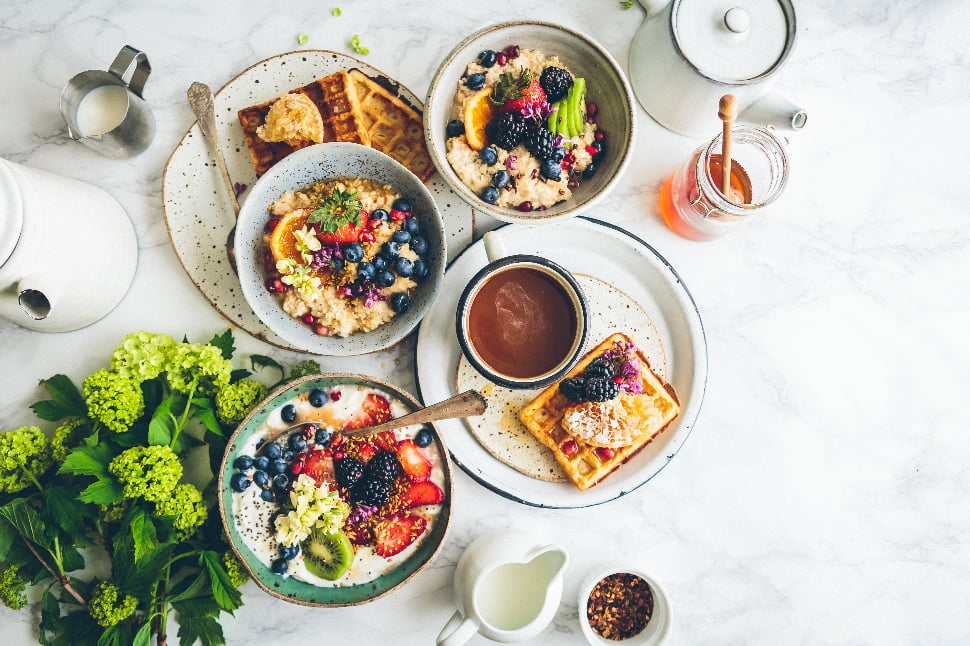 Words to Describe How Food Tastes
Taste is the first thing that pops up in the mind when describing food. Using the right words to describe food tastes will entice your guests to eat more and feel satisfied.
Below are words to describe the taste of food and highlight what you're cooking so your guests remark on its taste and deliciousness.
acidic
bitter
tangy
zesty
bland
sour
spicy
sweet
buttery
salty
savory
honeyed
flavorful
Words to Describe Food Preparation Styles
Whether learning to cook or already a seasoned chef, you probably know many words can describe a food preparation or flavor in a meal. Here are a few common words to help you describe food preparation styles.
Marinated
Boiled
Baked
Charred
Fried
Glazed
Sautéed
Roasted
Smoked
Stewed
Seared
Whipped
Caramelized
Broiled
Words to Describe the Texture of Food
Food words are important for helping us understand exactly why we have a specific experience from a meal. The feeling of food swimming in your mouth is commonly described using textures.
Below are a few examples of the words you may use to describe this sensation.
creamy
chewy
chunky
tender
crispy
crunchy
doughy
gummy
juicy
moist
spongy
smooth
greasy
Sensory Words to Describe Food
Use descriptive language to explain how food smells, looks, and generally appeals to the senses to paint a realistic picture of food in writing. Below are the words to describe the senses related to eating food.
Dry
Aromatic
Fresh
Pungent
Appetizing
Garnished
Moldy
Golden brown
Spoiled
Rancid
Ripe
Putrid
Browning
General Adjectives to Describe Food
Adjectives are words used to describe the qualities of food better. For example, when describing the taste of candied walnuts, you might say "sweet and crunchy."
Below are some general terms to describe the overall look or taste of a dish.
Scrumptious
Delicious
Sizzling
Succulent
Mouthwatering
Divine
Delicate
Dense
Piquant
Pleasant
Conclusion
As humans, it is near impossible to experience all different food tastes and provide meaningful descriptions for each of them.
However, using descriptive words to describe different food will have your audience exclaiming, "Oh my gosh! That sounds amazing". When you find appropriate words to paint a vivid scene, words to describe the taste of the food will do the rest.
Explore All
Descriptive Text Articles