A wedding anniversary doesn't have to be fancy, like a special night out or a romantic getaway. Sometimes you could have fun having anniversary games questions.
Ask your favorite anniversary date a few questions about what you two have been up to over the past year(s). It's up to you to get creative with what questions you ask on your anniversary.
Need help figuring out where to start? This article covers game questions you should ask your anniversary date.
Romantic Anniversary Games Questions
The past year's events that had the most significant impact on you as a couple are the focus of these questions. Try to ask these questions with thoughtfulness and care, and answer them sincerely with your partner in mind.
Tell me about one of the past year's most touching or funny moments.
In retrospect, what did you two agree was the best date you went on in 2018?
Tell me about a time when you went on a date that didn't go as planned.
What's the one thing you remember most about our past year together that you wish you could forget?
Explain which trip you enjoyed the most and why.
Which day from the past year would you relive, and why?
Which party do you enjoy the most and why?
Why do you laugh about something that seemed terrible at the time?
Tell me about the most significant success you've ever had.
Tell me about the year's most formative experience.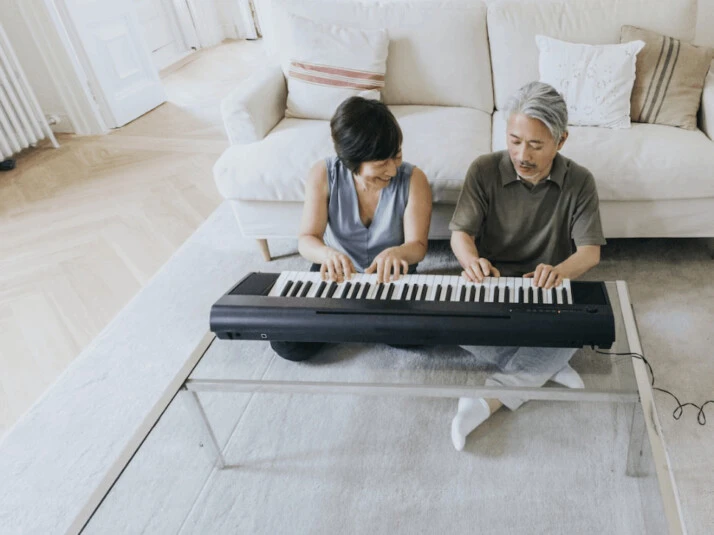 Interesting Game Questions for Couples
These inquiries are meant to prompt reflection on your past collaborations and provide insight into how you might improve future efforts.
What went swimmingly well last year, not just between us but in general? So what was it that made 2017 so hard?
In what ways over the past year have we matured as a couple?
What were we up to when we were working so well together?
When was the last time we didn't get along well as a team?
Is there anything we could have done differently in retrospect?
In your opinion, what is our strongest suit as a couple?
How satisfied are you with where we are right now, using a scale from 1 to 10?
How did the choices we made last year as a couple affect our level of contentment?
What happened to tip the balance back?
How did we deal with disagreements last year?
Is there anything we can do to improve how we deal with disagreements?
Start – Stop Couple Activities Worth Reconsidering
There will be routines and rituals that you come to share as a couple. Perhaps some of these will help you, while others won't.
Answering the following questions about your anniversary can help you look at your life with a critical eye. Choose what you should change, what you should keep doing, and what you should let go of.
Which of the things we started doing last year should we keep doing?
How would you like us to resume any activities that we discontinued last year?
What would you like me to give up if I knew it would make you happier?
What are some new routines you hope to establish?
Give us an example of something you'd like us to banish from the world.
What are some of our bad habits that we need to break?
Is there something fresh you'd like us to initiate?
Is there anything we've started doing together as a couple that has strengthened our bond even more?
What's something we used to do that you're sad to see us stop doing now?
What would make you happy more if I stopped doing it instead?
Memory Questions of Your Partner
Gratitude and appreciation for one another are essential to making a relationship work. Having these big conversations will make you feel all the feels. Here are our ideas!
The past year has taught you what?
If you had to pick one moment from the past year when were you proudest of me?
In what way did my best qualities shine through in 2018?
When did I last perform at my highest level while at home?
Tell me about our marriage when I did something especially nice for you.
What have you discovered about me in the past year that surprised you?
Specifically, which of our nocturnal encounters in bed together stands out most?
Which of my traits do you admire and covet the most?
How, besides a kiss, have I demonstrated my affection for you over the past 12 months?
Please tell me one thing I have done that has improved our marriage.
Witty Anniversary Questions
A relationship that has lost its spark can benefit from a revitalizing dose of laughter, adventure, and openness to life's possibilities. Ask each other some important questions about memorable times together.
If we had to choose one, what was our most humiliating shared experience as a couple?
When was it that I had you in fits of laughter?
What are some clever catchphrases that we coined in the past 12 months?
When did you two have the most fun together?
When was a time of complete and utter delight for you?
Tell me about some enjoyable activities you'd like to incorporate into our routine.
For future anniversaries, what are the top 10 ideas you have?
To whom should we commit for the upcoming year?
Final Words
You can have anniversary games questionswith your spouse in various ways. Always choose a game that is uniquely suited for you and your partner. You can start with a memory questions game, then move on to the more romantic ones.
Explore All
Engaging Questions Tool Articles