You can be satisfied if you only want someone to construct a sandcastle. Good is insufficient if you hire an architect for a structure where people will live and work.
Finding an excellent architect will help you avoid wasting money, time, and unnecessary frustration. Whether you're working on a personal project or one for your company.
A skilled architect can create aesthetically pleasing and structurally sound buildings. A brilliant architect possesses the soft skills necessary to work collaboratively with clients. Not only that, but also to adhere to deadlines and budgets, and forge long-lasting bonds with team members and subcontractors.
The secret to hiring a great architect is to conduct a thorough interview and learn about the candidate's background, abilities, and professional values. So, where do you go to find someone who will confidently guide you from the blueprint to the finished product?
In today's guide, we are going to take a look at some architecture interview questions to sort the boys from men. Sounds exciting? Well then, dig in!
What Does An Architect Do?
Designing buildings and other structures are the professions of an architect. They consult with clients to ascertain their needs before developing ideas, making plans, and supervising construction. To work as an architect, you must have a license.
Architects come in various forms, including residential, commercial, and industrial architects. Commercial architects create office structures, retail establishments, and other commercial structures, whereas residential architects create homes. Industrial architects develop blueprints for manufacturing facilities like factories and warehouses.
With the aid of technology, architects can produce original designs, effectively convey their concepts, and construct buildings quickly. To carry out their duties, architects make use of a variety of equipment and technologies. The following is a discussion of some of the most significant technological roles in architecture:
The use of technology aids architects in developing original and creative designs for their projects. Various computer-aided design (CAD) software programs enable architects to produce detailed drawings and three-dimensional models of their plans. Also made possible by this software are quick and simple design changes for architects.
Technology is essential for effectively conveying architects' ideas to their clients and other stakeholders. To communicate their ideas, designers use a variety of presentation tools, including animation, 3D models, and slideshows.
In addition, a lot of technology is used in building construction. Structures are built more quickly and effectively thanks to the use of numerous tools and machines.
Best Architecture Interview Questions!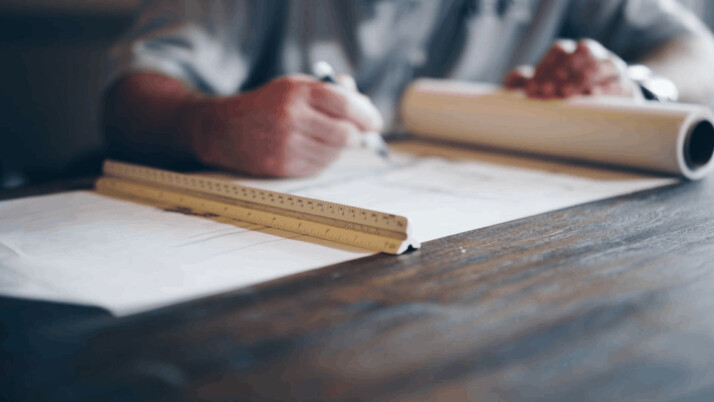 Now that we know why you should study some example questions as an architect, let's take a look at some sample questions and answers!
What kinds of difficulties are you seeking in the field of architecture?
Sample Answer for an Interview Question: Consider the position you are applying for as you customize your answer to this question. A company specializing in residential construction would not be relevant or important, for instance, if you chose a commercial banking company. Demonstrate that you are highly motivated and that you are clear about your future course and direction.
Whom in the area of architecture do you respect and admire for their architectural talent, and why?
Answer for this Interview Question: There are two aspects to this question. This open-ended question is an attempt to ascertain your taste in architecture as well as a test of your understanding of modern architecture.
The best way to respond is to pick an interesting architect who you are knowledgeable about. It would also be advantageous if you genuinely enjoy their work because that will enable you to express your enthusiasm for it in conversation.
List the reasons why you find them admirable—is it their philosophical outlook, the uniformity of their style, or their innovations in the field? Being unable to speak passionately and intelligently about an architect will show a lack of interest in the field and ignorance of the "community."
What Characteristics Are Necessary for an Architect to Succeed?
Answer for an Interview Question: You must possess a number of traits as an architect to succeed in this position.
First of all, being an architect requires you to be highly creative because many designs require it. Architects are also important for their ability to work in teams because they frequently consult with experts in building plumbing and electrical systems.
Another trait that an architect should possess is effective communication skills. Additionally important in architecture are strong artistic and drawing abilities. Last but not least, an architect must always have business acumen. I possess these attributes, and I am confident that I can put them to good use for you.
What Difficulties Were Major in Your Previous Experience? What Methods Did You Use?
Answer for Architecture Interview Questions:
I must admit that one of the greatest difficulties I experienced in my previous job was the lack of cooperation from other construction-related departments. I refer to the electrical engineers, plumbing, painting, and other departments when I mention these.
You will struggle to design as a designer if they don't cooperate in this job. I had to assemble a team from each department involved in construction in order to manage this job. Working with people you know well is possible when you have a team like this. They must offer their fullest level of cooperation.
What made you decide to go into architecture as a profession?
Here's an interesting interview inquiry. Why did you pursue a career in this field? It is a key inquiry, and can get you a lot of points if you are able to give tell the right answer. It's also something that many candidates don't expect, in the interview process.
After all, it doesn't present a situation where you can showcase your knowledge a lot. However, don't think of this as a new problem in your interview process. Instead, be content and start explaining your big decision that resulted in this development!
People ask this to better understand your reasons for wanting to be in architecture. So answer the following question thinking and preparing. In your response, be sincere and express your enthusiasm for the industry.
Mention any prior exposure to architecture you may have, such as growing up around architecture.
Conclusion
An architecture interview usually contains questions regarding your professional aspirations and background, what connected you to architecture and why, what makes you the most qualified for the position and why, and the types of hardships you have overcome in your career.
The best way to prepare for an architecture interview is to familiarize yourself with architecture as a whole and with architecture software, then approach the interview by being confident and enthusiastic.
Explore All
Engaging Questions Tool Articles