There are various questions to spark conversation and lighten the mood on a date. However, awkward questions for couples spring up once in a while.
Don't fret if you're curious about your partner's day, your lives, recent happenings, or their history. All the embarrassing heartfelt questions you could ever want to ask your partner are here. Have fun asking!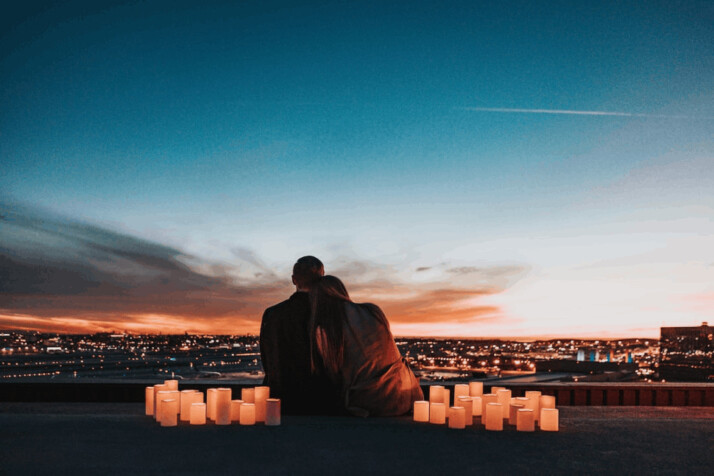 Deep Awkward Questions for Couples
These questions are intimate but could be awkward, so be prepared! A few potential conversation starters are listed below. Make them unique by tailoring them to your partner and how you interact.
What excites you?
When did you first realize that I was the person with whom you wanted to spend the rest of your life?
How would you like my love for you to be expressed?
What was your initial reaction to me?
How would you like to improve our relationship?
What is the best aspect of our relationship?
Which one dream do you want me to assist you in achieving?
What is the most memorable occasion of our courtship?
How often would you like to hang out with me?
What type of kiss do you prefer?
What's your favorite body part about me?
What would you like me to do to add more interest and excitement to our marriage?
How can I assist you in becoming a better spouse and parent?
What is the most cherished memory of our courtship?
How can I demonstrate my appreciation, respect, and attentiveness to you?
What steps can I take to earn your respect?
How can I satisfy your physical and emotional needs?
Interesting Questions You Should Ask Your Partner
Simple questions pave the way to knowing your partner inside-out. Come up with some of your questions, or be curious and have fun with some of the questions below.
Which restaurant is your favorite, and why?
What is the most pleasant surprise you have ever received?
What's your preferred film genre, and what is your favorite film?
Have you ever performed a lifesaving act?
What would be the focus of your collection if you were to start one?
Which musical instrument did you desire to master?
If you could change something in the past, what would it be?
What have you always wanted to do as a child but couldn't?
Have you conquered any of your fears? If yes, then how?
What are the top ten items on your list of things to do?
What's the one undesirable and challenging habit you wish to break?
Nice Funny Questions for Couples
Feel free to pull out this list of questions for your partner or friends. Consider it a little game or a light-hearted activity. It's an excellent way to get to know each other better and get your creative juices flowing. Have fun!
Exactly which famous person did you first have a crush on?
Please share the most naive thing that you've ever done.
How often do you snap a photo of yourself in a typical day?
When was the last time you ate something so disgusting that you felt sick afterward?
Tell me about the most daring thing you've ever attempted. Is it more challenging to give up alcohol or coffee?
Conclusion
Having light-hearted banters and easy conversations are easy, but having awkward questions for couples might be more challenging.
You can grow closer to your partner and have memorable conversations if you ask these awkward questions. Just remember that awkward questions are typical, and you should ask them.
Explore All
Engaging Questions Tool Articles