To be a bar manager, you must pass your bar interview questions. The interview questions are designed to test your skills and knowledge of alcohol and bar management. Want some ideas? We've got you!
We have compiled bar manager interview questions that can assist job seekers in preparing for the interview. These bar manager interview questions won't guarantee a job, but they'll improve your score.
Who Is a Bar Manager?
A bar manager is typically the person with the ultimate decision-making authority over the bar's running. Bar Managers manage day-to-day operations, resources, and personnel and provide a safe, entertaining workplace for staff and patrons.
A bar manager has a lot of responsibilities. They are in charge of ordering supplies and working with vendors to ensure the bar has everything it needs and wants. They also have to keep an eye on the service staff and the bar's creativity to ensure quality.
The manager's duties include setting up, supervising, and shutting down the club. Bar managers are also responsible for the on-site service of alcohol and for running the club's cash register.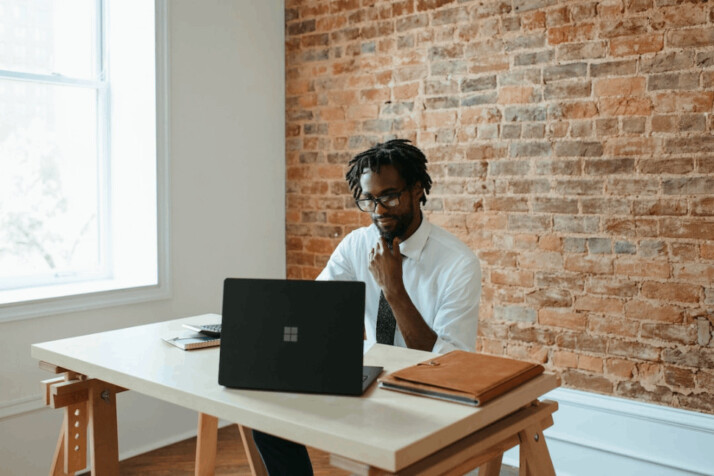 Bar Interview Questions for Managerial Roles
Here are some skill-based bartender interview questions to ask candidates. These job interview questions provide the practical skills needed for a new bartender to navigate the bar-thirsty world. Make sure you prepare using these interview questions.
Can you describe your approach to management in the bar industry?
Regarding the open position of Bar Manager, what relevant work experience do you have to offer?
Please share any reflections on your journey. (Demonstrate in-depth your resume's qualifications.)
Were you in charge, how would you keep the peace while ensuring everyone had a good time?
How about organizing an event that helped a company get more customers and attention?
As far as your professional responsibilities go, what can you anticipate?
Do you have experience with customer service?
Have you ever worked in human resources?
In what ways would you go about scouting and hiring new staff for this bar?
What do you need in a bartender, and how do you know if you've found the right one?
How would you train inexperienced bartenders and assist those with difficulty picking up the ropes?
Will you be able to guide new entrants?
What would you do if you saw another bartender stealing from the patrons?
It's difficult to tell which bartenders are honest and which are dishonest, but asking this question can help you sort them out. Many unscrupulous bartenders will avoid working for you if you ask a question up front to demonstrate that you are strict on stealing.
There is no single correct response to this question. But, if the applicant gives you an answer that you find convincing, that bodes well for them.
What steps will you take, if you suspected a customer was underage and using a fraudulent ID?
Before you hire a bartender, it's crucial to consider that person's likely reactions to various situations. Explain to the applicant your establishment's policy when staff suspects a customer is underage.
This question can reveal a candidate's character and how seriously they want to work for your company.
No business owner wants to deal with getting a ticket or a fine for serving a juvenile. Yet, in certain areas, law enforcement employs kids in compliance inspections. So, it's crucial to choose a watchful bartender.
What would be your reaction if a customer complained that the alcohol content of their drink was insufficient?
Since most bartenders would agree that anger is likely if a customer queries the alcohol level of their drink. The "right" answer for the interviewee will be to describe their initial reaction and, more significantly, their follow-up with the customer. A "wrong" response could be either of the following:
Taking the consumer on and bickering (you don't want prima donna bartenders on your staff)
Pouring another drink to capacity (that would be synonymous to theft)
Your bar's image rests on the shoulders of the services of you and your bartenders. The individual you're interviewing must know that the most excellent way to handle an angry customer is to reply nicely but firmly.
I'm curious about the ideal ingredients and preparation methods for a Sex on the Beach.
Making a Sex on the Beach can be done in various ways. Because of the drink's long history and dedicated fan base, its original formula has been lost to time.
Pay attention to what the prospective bartender says in response to this inquiry. If their suggestion sounds like something you'd want on the menu at your bar, then you know they're on to something.
When interviewing potential bartenders, it's important to consider red flags, like a lackluster Sex on the Beach or an inability to make one.
Make me laugh
Some people think of bartenders as the local version of a stand-up comic or therapist in addition to serving alcohol. Finding an employee who can interact well with customers and keep a kind demeanor under pressure is crucial.
One unfavorable remark from a bartender can have a devastating effect on a customer's impression of a restaurant or bar. They ought to exude assurance and charm when interacting with guests. A fantastic bartender can play a significant role in ensuring repeat business from satisfied customers.
You should operate the bar personally as much as possible, regardless of who you recruit or how you screen potential employees.
Be present at your bar frequently and work closely with the bartenders. This will enable you to know them and determine if they have the integrity and work ethic you're looking for in a potential hire.
Think about why you got into the bar business in the first place: sharing your love of good drinks. Please provide some of the best bartender interview questions that you've developed.
Conclusion
To ace bar interview questions, you'll need to practice the process and learn how to conduct yourself in interviews. Take time to practice mock interviews with friends, family, and mentors.
Explore All
Engaging Questions Tool Articles