If you visit a well-known coffee shop, you'll quickly realize that barista positions entail much more than just serving people coffee.
Baristas require a few specialized skills to be successful in the role. They must have the capacity to pay close attention to detail, handle repetitive tasks, and work quickly. If you're interviewing for a barista job, this list of barista interview questions will help you show you've got the skills.
List of Common Barista Interview Questions
What distinguishes a cappuccino from a latte or a macchiato?
How should a professional espresso machine be cleaned and maintained?
What negative effects might there be from irregular cleaning?
Can you describe a typical day at your prior job as a barista?
What are your most significant strengths and weaknesses? How do these qualities help you become a better barista?
How do you deal with the repetitive nature of the typical barista job to stay upbeat and motivated?
Could you tell me about an instance when the customer was dissatisfied with the barista service you provided?
Provide an example of a time when you offered excellent service to a customer.
Could you give me some examples of when you demonstrated your multitasking skills?
Do you enjoy creating your unique specialty drink combinations? If you have ever made one, how you describe the drink?
Suppose your coworker call in sick prior to the morning shift. Your manager calls to ask whether you can cover even though you have the day off. How would you respond to the situation?
Do you have any experience in heating up or serving café food?
As a barista, how would you rate your verbal communication skills?
What do you suggest from the menu to a new customer who is new to the café and unsure what to order?
How well do you perform when you are under pressure and time constraints?
What type of coffee do you like? What are your preferred brews?
Do you pick things up easily? What are your thoughts on changes to the recipes for coffee drinks or seasonal goods?
What has been your most memorable experience working in the coffee industry so far?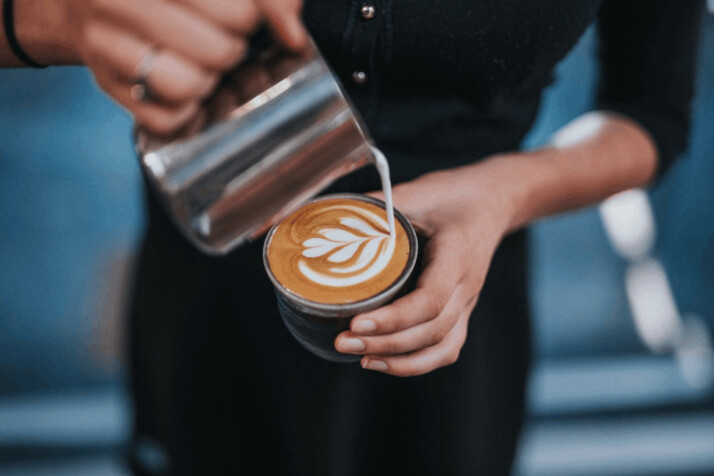 Barista Questions From the Employer's Perspective
As an employer looking for a new barista for your coffee shop, you might want to look at the following interview questions. It will help you gauge the skills, personality, and management skills of the candidate and decide the best fit for the job.
Which Specialty Coffee Drinks Do You Make Best and Worst?
When beginning a job as a barista, it's helpful to know the key differences between cappuccino, latte, and frappé and how to prepare them.
You can learn more about a candidate's knowledge and experience with coffee by asking them about their best and worst coffee creations. This question not only showcases their understanding of how to prepare a drink but also what makes it a good one.
As an employer, you must look for the following things in an answer:
Positivity and humility when highlighting strengths
Mindfulness and reflection when mentioning the weaknesses
Technical expertise regarding the recipes and equipment used
What Do You Consider the Strong and Weak Points of Your Personality? How Do They Affect Your Capacity to Work As a Good Barista?
Most job interviews will ask you this question, but this is highly relevant for a barista position. This is because you regularly need to communicate and connect with numerous people as coworkers, servers, and team members.
Asking candidates to list their greatest and worst qualities can help you decide how well they will mesh with your staff and clientele. It also demonstrates their ability to handle disagreements and accept constructive criticism. Look for the following factor in the candidate's response:
Compatibility with your current employees and regular customers
Willingness to compromise and accept constructive criticism
Warmth in behavior, positive outlook, and sociability
How Do You Handle the Repeated Tasks Associated With Regular Barista Work?
Some people find it highly fascinating to make a variety of cocktail drinks and be an expert at each one. Therefore, you must evaluate the type of candidate you're interviewing before considering them seriously for the job position.
The ideal candidate will take pleasure and satisfaction in carrying out such a routine expertly. You must look for the following traits in the candidate's answer:
A dedicated and self-motivated work ethic
Willingness to serve
Satisfaction from well-completed tasks and a drive for continuous improvements
Conclusion
It can be tough to interview for a position as a barista. Between brewing coffee, waiting on customers, and taking their orders with precision, there are a lot of factors to consider in one interview.
You might be interviewing for your first job or preparing to start a new one. The barista interview questions will help you be prepared for the interview and improve your chances of getting hired the first time around.
Explore All
Engaging Questions Tool Articles