Every team needs a healthy dose of fun. But how do you bring the fun back to the workplace?
These best team building questions may just be the thing. We've listed some great questions that can help spark a fun conversation and give your team a chance to bond in new ways.
A team can only succeed if everyone works together towards a common goal. This is why team building questions are important. A team will not only get to know each other better and become more motivated, but it will also help them collaborate better.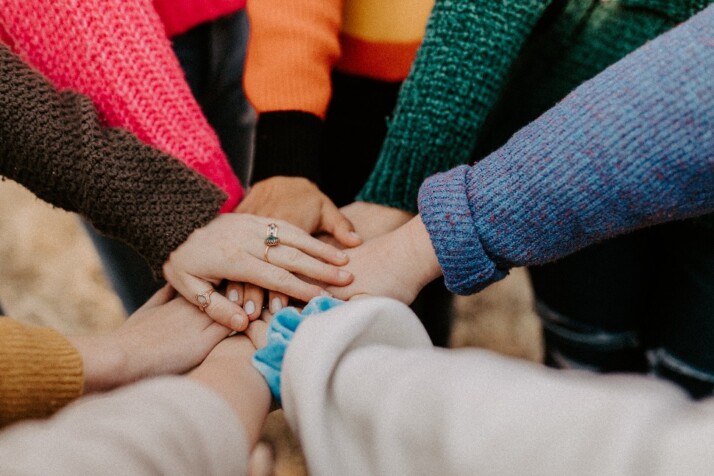 Importance of Team Building Questions
You can't have a productive team without team building activities. They are a great way to create camaraderie and bond your group together. And team building questions play an important role in making that happen.
Team-building questions can help everyone get to know each other better. It is also a great way to understand what each person values and what motivates them.
When you know nothing about a coworker, you can hold a grudge against them or be annoyed at their quirks. But that can change when you start understanding some of their hopes or current struggles. Team-building questions won't give you their entire backstory, but they will help you see the humanity in the people you work with daily.
Best Team Building Questions
Personal Questions
Get to know your colleagues a lot better with the help of these personal questions. These will help you better understand their interests and personality.
What kind of animal best represents you?
Growing up, what was your dream career?
What is the one thing you have always wanted to do but haven't done it yet?
Do you have any family traditions you look forward to each year?
If you weren't in this career, what would you be doing?
What is the number one thing you want to do on your bucket list?
If you could alter one thing in your life right now, what would it be?
What is the craziest thing you have ever done?
What do you love the most about your job?
What's an accomplishment that you're most proud of?
What do you enjoy when you're not at work?
What is your biggest fear?
Who is your biggest inspiration in life?
What are your pet peeves?
What is your most treasured memory?
Funny Team Building Questions
Nothing can strike up a conversation more than a funny question. These can lighten the mood in any room and get everyone laughing and having a good time.
If a zombie apocalypse struck, where would you go?
What was personal style like in middle school?
What fashion trend do you think looks ridiculous?
Do you have any superstitions?
Do you believe in aliens?
What is one movie that made you cry your eyes out?
Do you talk to pets like they're people?
Which game makes you the most competitive?
Which would you go to, Super Bowl or the puppy bowl?
Favorite riddle or joke?
What was your favorite cartoon character as a kid?
What emojis do you use the most?
Do you think that Rose could have saved Jack on Titanic?
What superpower do you wish you had?
Did you go through a rebellious stage as a teen?
Questions for Virtual Teams
Being apart shouldn't stop you from creating a solid relationship with your workmates. These questions will allow you to build stronger connections within your virtual team so that you can work better together.
What qualities do you think are the best qualities for team members?
When was the first time you worked with a team?
What do you think is your biggest accomplishment as a team?
Do you consider yourself a team player?
Do you think everyone can be a team player if they try, or do some people do better on their own?
How do you choose a teammate?
Do you have trouble asking for help?
Do you believe that teamwork makes the dream work?
What do you think makes for an excellent virtual team-building exercise?
How do you feel about virtual team building exercises?
Do you have a favorite virtual team building exercise?
Is it better to work by yourself or with a team?
What is your role in a team?
Are you more of a listener or a talker?
Is there anything you can do better than anyone on your team?
Conclusion
In the workforce, it's important to build strong bonds with colleagues. With the help of these best team building questions, you can build stronger connections and build trust while keeping the workplace fun and entertaining. Not only will you see each other in a different light, but you will get to build rapport and trust with your coworkers!
Explore All
Engaging Questions Tool Articles