The Digital Age relies heavily on big data and the many systems that run on it.
Businesses also rely on big data to tweak their strategies and target marketing campaigns. Whether you're a candidate looking to break into the industry, or a recruiter searching for the best people, the same thing rings true. You'll need to familiarize yourself with these business analyst job interview questions.
But before we delve into common business analyst job interview questions, there are a few fundamentals that we need to establish.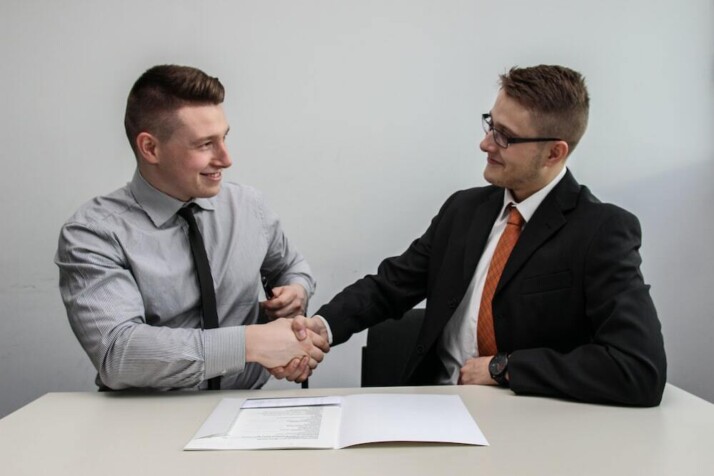 What is a Business Analyst?
A business analyst is a liaison or a link between different stakeholders belonging to different domains in an organization. They help maximize the effectiveness of a business by giving management a complete lay of the land. This allows business owners to make sound business decisions.
The primary goal of business analysts is to maximize gains and minimize risks. They give valuable insight by identifying issues and recommending measures to deliver optimal results.
Business Analysts vs. Data Analysts
While both types of analysts dabble in data, a few subtle differences make each better for a specific scenario. The main difference lies in what they do with the data they gather.
On the one hand, data analysts gather, manipulate, and identify useful data. They interpret their findings and state them into digestible insights.
On the other hand, business analysts use their data to adjust and optimize strategic business decisions.
Both analysts go through extensive training, and their job interviews are often stricter than most professionals. The reason being data analysis is a very technical task. Specialists are unique. Therefore, recruiters must take extra care in evaluating candidates during job interviews.
The Importance of a Job Interview
In the business analytics industry, a job interview is crucial because it helps recruiters verify the experience, educational background, and knowledge of a candidate.
Again, business analytics is a very technical industry, and it has a significant impact on the success of a business. (Or, at the very least, the effectiveness of a business decision.)
Moreover, we need to understand the nature and demand of the industry. There are likely only a handful of applicants per position. This means that recruiters must find the balance between discernment and flexibility. On the one hand, you wouldn't want to disqualify an applicant who would have been your best choice. On the other hand, you wouldn't want to hire an underqualified candidate who could hurt the profitability of your business.
Job interviews allow recruiters to go beyond the text in resumes and to evaluate a candidate in a more meaningful way. They can observe a candidate's non-verbal gestures, their manner of dressing, and other things that resumes fail to reveal.
Business Analyst Job Interview Questions
With which business analysis tools are you proficient?
What does a business analyst do?
What's the first step you take when you receive a new assignment?
How do you explain data findings to coworkers unfamiliar with business analysis?
What is a feasibility study?
What's the difference between risk mitigation and risk avoidance.
Differentiate data analysts from business analysts.
What do you mean by "Critical Path Analysis?"
What is business modeling?
Kindly explain the RAD methodology.
What is the RUP methodology?
What's the difference between the Agile and Waterfall models?
How do you analyze performance metrics?
What is the Unified Modeling Language?
What are the benefits of business process modeling?
Differentiate between BRD and SRS in Business Analysis.
Name the key elements of SRS.
What is gap analysis?
What is requirement prioritization?
Kindly name the techniques for requirement prioritization.
What is score creep?
How do you avoid score creep?
Kindly enumerate your business intelligence skills.
Can you explain the INVEST principle?
Explain and differentiate the MoSCoW and SWOT analysis techniques.
What are the differences between requirements and needs?
What's the importance of the Requirement Traceability Matrix?
Define analytical reporting.
How do you manage a customer's frequent requirement changes during development?
What are non-functional requirements? How do you capture them?
What documents do you use to capture non-functional requirements?
What's the difference between exception flow and alternate flow?
Should a business analyst participate in the testing process?
What is the Pareto analysis?
What is the Kano analysis?
Explain the principle of benchmarking
What do you mean by "process design?"
Explain the four key phases of business development.
What is "increment?"
Differentiate extreme programming and scrum.
In Summary
Interview questions are crucial to the hiring process because they allow recruiters to thoroughly evaluate a candidate's suitability for a role. Every role has a different set of standard questions to ascertain a candidate's knowledge, experience, and other details their resumes don't reveal.
Familiarizing yourself with standard interview questions allows candidates to prepare their answers and recruiters to frame questions to match the job posting. Always take time to prepare for an interview regardless of your role. Good luck to both candidates and interviewers!
Explore All
Engaging Questions Tool Articles