Interviewing a famous person can be a daunting task.
It's a rare opportunity to delve into a celebrity's life and ask them questions about their experiences. If you're unsure about the interview questions you plan to ask, you may need to take time to evaluate them.
Here are some celebrity interview questions to help you prepare for an encounter with some of the most popular people on the planet.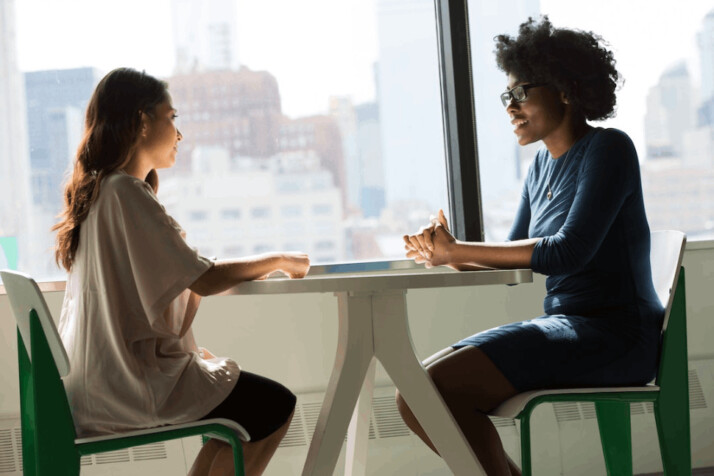 Celebrity Interview Questions
What were you like as a kid?
What did you want to become when you were a kid?
Did you have a favorite toy?
Tell us what your parents were like during your childhood.
Did you experience bullying when you were younger?
Have you ever dated a fan?
Tell us about your inspirations.
What's it feel like to be a celebrity?
Are you in a relationship?
Do you have any favorite clothes?
Describe the best date you've ever had.
What's a message you want to tell your fans?
What's your skincare routine?
What event made you consider becoming an athlete?
How often do you train in a week?
What other sports do you want to try?
Who were your musical inspirations?
What made you start a career as a musician
Do you catch yourself singing or dancing in the shower?
Was there a time you wished you were someone else?
What's your most memorable project?
Do you have any plans to work with Disney?
What books do you read?
What things do you want to change in the industry?
Could you live a good life without privacy?
Tell us about your new family movie.
What's your favorite Summer look?
Who is a Celebrity?
A celebrity is someone who is famous. Contrary to popular belief, not all celebrities are movie actors and actresses. Celebrities are the who's who of their respective industries.
There are many reasons a person achieves celebrity status. Most celebrities are popular because of their appearance, and others, because of their accomplishments. But above all else, people know celebrities for their success.
In the Digital Age, even those who have little talent have a chance to achieve celebrity status on the internet. As long as they have likable traits and are able to go viral, there's a chance they gain internet fame.
You can think of celebrities as their personal brands. They all have a non-fungible trait that makes them unique and distinct in their industry.
For example:
You have Zac Efron, who started by playing generational teen heartthrob roles but ended up gaining popularity through his superb acting, singing, and dancing.
Celebrities vs. Influencers
While celebrities and influencers both share many of the same traits and goals and perks, they differ in how they gain their popularity. Celebrities gain fame through their creations or participation in something great. They are popular because of their work in the entertainment industry. All famous actors, athletes, musicians, and writers are considered celebrities.
In contrast, influencers gain their popularity through a niche or interest. Influencers grow their following by creating content that attracts people who are already interested in the niche they cater to. Influencers are aptly named because they use their popularity to influence the buying decisions of their audience. The products they endorse enjoy exposure from their audience.
For example:
Warren Buffet, whose popularity comes from his reputation in the finance sector. You also have Felix Kjellberg; whose YouTube popularity initially came from his gaming videos.
The Significance of Celebrity Interviews
Celebrity interviews are important because they function as marketing and PR tools. They help influence the public's opinion of a celebrity and his or her works. Celebrity interviews are also a way to boost traffic to your content.
These interviews also serve as entertainment for fans.
In Summary
Celebrities are among the most popular people on the planet. Interacting with them can be intimidating, especially when you don't know how they'd react to your questions. The key to a successful and entertaining celebrity interview is to ask safe and relevant questions.
Remember that the quality of your questions also affects the answers you elicit. Take the time to learn about the person you're going to interview, and avoid asking questions about their personal life. Make sure to prepare a list of interview questions and ask them properly. Always observe tact and be professional. Good luck!
Explore All
Engaging Questions Tool Articles