Restaurant owners and managers must take into account factors other than culinary ability choosing a head or executive chef.
Because the executive chef is a member of the leadership team, the position requires a combination of technical cooking abilities. Also, creative thinking, and business management.
Making a list of chef interview questions will help you find the best candidate once you know to hire a head chef. And what to look for based on the particular requirements of your restaurant.
With a strong resume and in-person cooking test, there may be gaps in your application that a thorough interview will help you fill in. The ensuing interview questions will assist you in navigating the applicant selection process, whether you're selecting an executive or head chef.
In today's post, we are going to look at some chef interview questions to help you with your interview!
What Does a Chef Do?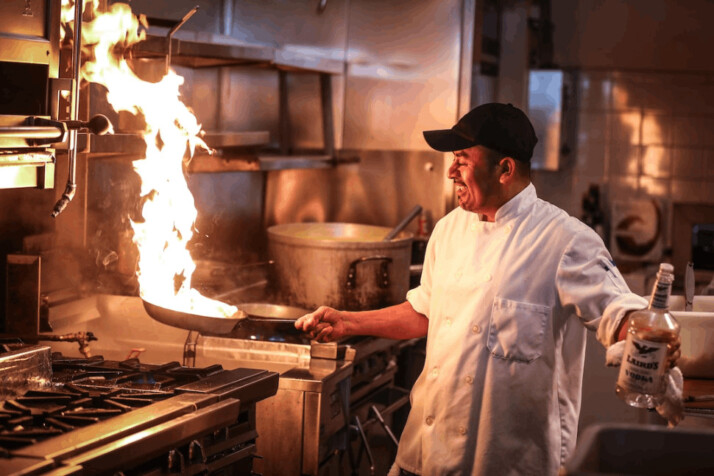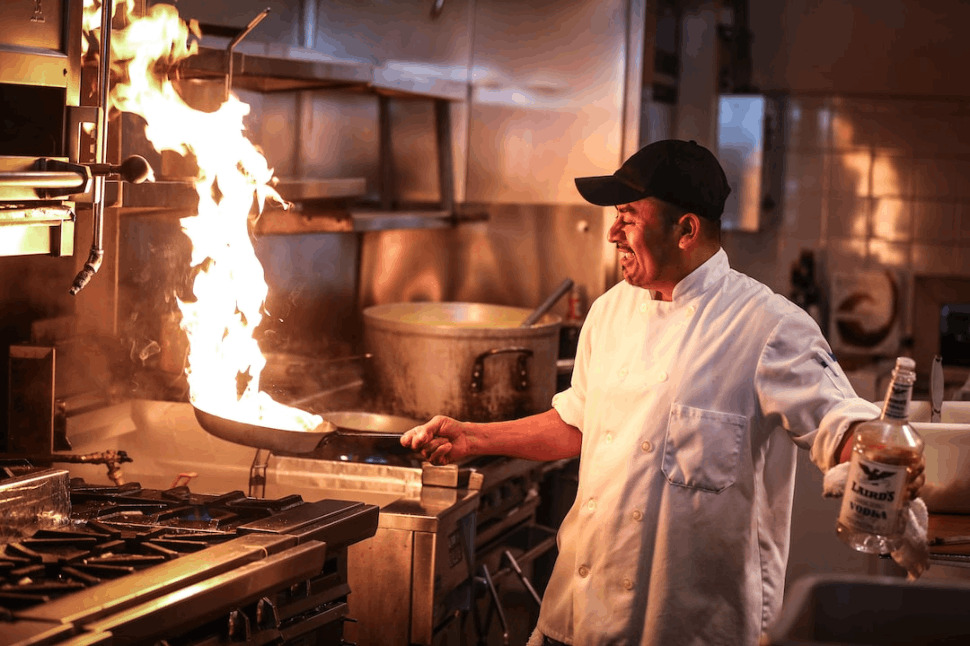 Chefs are skilled culinary experts with extensive knowledge and practical experience in all facets of food preparation. They are responsible for developing menus, managing the kitchen staff, and ensuring that all food meets the highest standards.
Look for candidates who have experience leading and can perform under pressure when you interview prospective chefs. Be wary of applicants who lack imagination because the position necessitates ongoing innovation to set the menu at your restaurant apart from the competition.
The chef de cuisine, is referred to as the executive chef or head chef. He is responsible for supervising every aspect of a commercial kitchen's operations. But also ensuring that delicious food is delivered on schedule.
Look for candidates for chef de cuisine positions who have a track record of successfully managing a team of kitchen employees when conducting interviews. You should avoid candidates with weak interpersonal skills. Why? Because they are a fatal weakness for a team that must work under pressure in a service-oriented environment.
Chef Interview Questions
Did you decide to become a chef at what point?
What is your specialty food? Why is it so beloved by people
What is the dish you enjoy cooking the most or least?
How would you sum up your approach to cooking in general?
Which three kitchen tools are essential to your daily life?
What motivates you to search for a new job?
Why did you submit an application for the position of head chef?
In what ways do you manage?
Give examples of two of your cooking-related strengths and two weaknesses.
Which chefs do you follow on social media, or do you generally admire their work and careers? Tell us why.
Please describe your formal education.
Do you hold any credentials from the relevant industries?
What area gave you the most practical training?
Have you ever had the authority to design or revamp menus? What is your strategy?
Which menu ideas have you executed before?
Have you ever created menus that were based on the seasons or a particular region?
How do you go about adjusting recipes for dietary restrictions?
Have you ever been required to add wine and booze pairings to a menu?
How can you maintain dish quality and consistency while still satisfying customers?
How many employees did you manage at one time?
Do you have any management experience with multilingual staff?
What actions do you take when an employee is performing below par?
How do you handle employees' requests for schedule changes that conflict?
Can you give an example of a situation where you had to mediate a dispute between the wait staff and the kitchen staff? In what way did you find a solution?
How do you handle placing a week's worth of food orders that are either too much or too little?
Conclusion
The career of a chef is one of constant learning. To stay fresh in such a competitive industry, it's important to continue learning about the latest trends. And benefits in the culinary industry and building on those skills to grow your skillset.
Learning about a chef and the lifestyle is important for advancement, and the more you know, the better off you'll be. There is so much to learn from asking the right questions during an interview. They might not answer straightforward questions like "what is your job"?
Explore All
Engaging Questions Tool Articles