The development of survey questions that accurately gauge the public's attitudes, experiences, and behaviors is arguably the most crucial step in the process. If the information accumulated is based on questions that are unclear or biased, accurate random sampling will be for naught.
Writing effective questions and compiling them into a survey are both necessary for creating effective measurements. In today's post, we are going to take a look at some common survey questions to give you some idea!
Why Preparing Survey Questions Is Important?
The process of designing a survey is multi-staged and demands simultaneous focus on numerous details. The design of the survey is challenging because surveys can inquire about subjects in varying depths. Questions can be posed in a variety of ways, and inquiries made earlier in a survey may affect inquiries made later.
The methods used to measure attitudes or actions in earlier surveys must be taken into consideration by researchers. They frequently want to track how things change over time because of this.
Focus groups may be used by surveyors to learn more about how people perceive a problem or comprehend a question. Or pilot tests before developing a survey. Pretesting a survey is crucial in order to determine how respondents will respond to the survey as a whole and to individual questions. Particularly when questions are being introduced for the first time.
For a long time, surveyors treated the design of survey questionnaires as an art form. But extensive research over the past 40 years has shown that a good survey requires a lot of science. Here, we go over the mistakes to avoid and the ideal methods for creating surveys.
Why Do You Have to Ask The Right Survey Questions?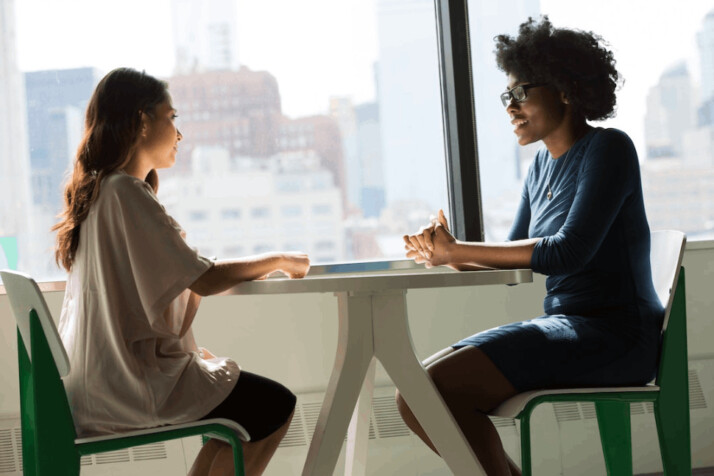 By selecting the appropriate survey questions, you can get a first-hand account of your customers' problems. If the questions are vague and difficult to understand, the audience might become disinterested in responding, and you might never learn their honest opinions.
Give them the option to suggest features currently unavailable with your brand. For example, in addition to asking them what they liked best about your product. They might be happy with your offer but have higher standards for more advanced features. You can consistently track your customer satisfaction by using questions that are so specific.
Did you know that leads from referrals have a higher chance of conversion than from other sources? This occurs because pleased customers recommend your business to their friends and family.
Positive reviews encourage more customers to purchase your products, which boosts the expansion of your company. So you can learn about their true feelings and anticipate their referral behavior by asking the right survey questions.
Did you know that many customers have opted not to purchase from a business due to subpar customer attention? As a result, it's critical to address customer issues as soon as they arise. You can assess the caliber of interactions with customer service representatives using a survey.
You can send a survey after a customer service call to gauge the level of interaction between your customer and the service professional. Your customers might feel offended and stop doing business with your brand if your customer executive isn't courteous enough. You can quickly express your regret for the inconvenience and educate your customer service staff on handling similar situations more effectively.
Churn rate is crucial for forecasting and comprehending your customers' loyalty. A high churn rate indicates that a significant percentage of your customers stopped using your services.
Types of Common Survey Questions That You Can Use!
Open Ended Questions
When your target audience responds to these questions with text, you can gather detailed information from them. There is no word limit on the amount of feedback that your survey participants can provide. This is important when a customer has multiple concerns because there may not be a predefined answer option for that particular concern.
When customers respond to your goods or services, you can learn about their feelings, words, and tone. You require more from your respondents than a simple yes/no response in critical areas like customer support. Therefore, open-ended questions improve the quality of the feedback you receive.
When conducting the first survey of your customers, open-ended questions are beneficial. You can better serve your customers by staying informed of their needs and concerns, thanks to detailed feedback.
Closed-ended questions can be followed immediately by open-ended inquiries to discuss the earlier topic further. By doing so, you are striking up a conversation with the other person after establishing a rapport with a closed-ended query.
Open Ended Common Survey Question Examples
Survey Question 1:
What do you think of our brand? How could you improve it? Write your answer below.
Survey Question 2:
Why did you choose our products over other different ones? What factors helped your decision on the product you wanted?
Survey Question 3:
What does your reasoning include when you start to look for a new hair care product?
Survey Question 4:
What do you think about the implementation of technology in new cars?
Closed Ended Survey Questions
Closed-ended queries have predetermined response options that your audience can select from. Closed-ended questions are simple and quick compared to open-ended questions. Despite the fact that it can be challenging to interpret quantitative results, you can quickly accumulate quantifiable data for your study.
When gathering numerical information for graphs and bar charts, ask closed-ended questions.
You can open up your surveys really well with closed-ended questions. A simple question keeps your respondent at ease and increases the likelihood that they will complete the survey.
Employing close-ended questions will help you weed out survey respondents. They can quickly leave your survey after answering the first question if they are uninterested.
Occasionally, the answer to a question is just one word. A simple yes or no for the survey. The answers can be used to quickly gather information, after which you can segment your survey respondents accordingly.
Ask these questions to receive answers for your surveys.
Closed Ended Survey Question Examples
Survey Question 1:
Do you have some in your life?
Survey Question 2:
Are you a taxpayer?
Survey Question 3:
Do you enjoy free parking?
Survey Question 4:
Do you use the Internet on a daily basis?
Survey Question 5:
Do you consider it easy to se social media?
Survey Question 6:
Would your response be yes or no to the question — do you approve the President's current policies?
Survey Question 7:
Do you use public transportation?
Survey Question 8:
Do you write letters or use cell phones?
Survey Question 9:
Do you think The Great Wall of China is really great?
Survey Guide 10:
Did you find this guide of use to you when you were building the table?
Rating Scale Questions for Surveys!
A specific answer choice in a rating scale question has a numerical value assigned to it. Depending on how much they like your products or services, your customers can rate them from low to high.
To get thorough responses from your target audience, use rating scale questions. For instance, rating scale question surveys are applicable to both employee and customer satisfaction surveys.
Set your sights high for your survey. Ask your survey respondents to rate something by sending them a rating question. It's a really good question to ask because you can get a broad sense of people's perspectives.
Let's look at some common survey questions for rating questions.
Example of Rating Scale Questions for Surveys
Question for Surveys 1:
On a scale of 1 to 5, how would you rate these questions for survey?
Question for Surveys 2:
Between 1 to 10, how would you rate the experience you've had with our product?
Question for Surveys 3:
On a scale of 1 to 10, how much would you agree with the following statements?
Example Question for Surveys 4:
On a scale of 1 to 5, how much do you enjoy the work you do?
Question for Surveys 5:
On a scale of 1 to 10, how likely are you to recommend this trip to your friends online?
Question for Surveys 6:
How likely are you to come back to this restaurant? Were you satisfied with your meal?
Question for Surveys 7:
Between 1 to 10, how content are you with your current work?
Conclusion
When you ask the right common survey questions to your customers, you can use the answers to deduct what uoır customers ask from you. Their answers might include tips that might help you offer a better experience to your clients!
Explore All
Engaging Questions Tool Articles