There's always room for growth in a relationship regardless of how many anniversaries you have shared or how new you are to one another. Words are powerful in building trust between partners.
Therefore, we have outlined great conversation ideas for couples to establish a pleasant relationship.
Conversation starters can help you connect and express your emotions in a meaningful way. And they're just as crucial in times of success as they are in times of difficulty.
This article shares amazing conversation starters to help introverts overcome hurdles when expressing their emotions.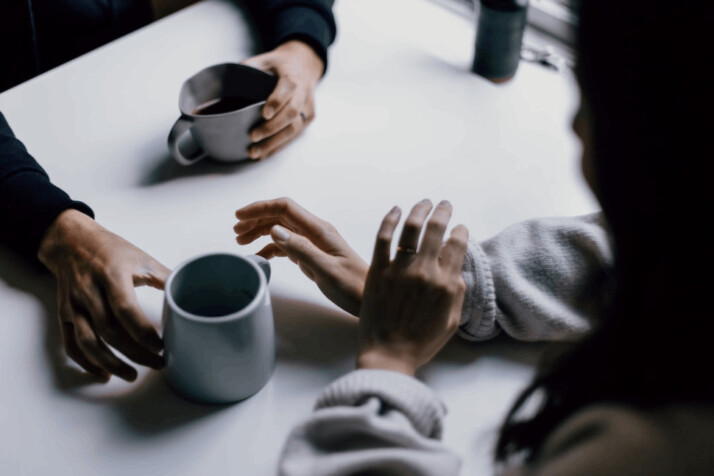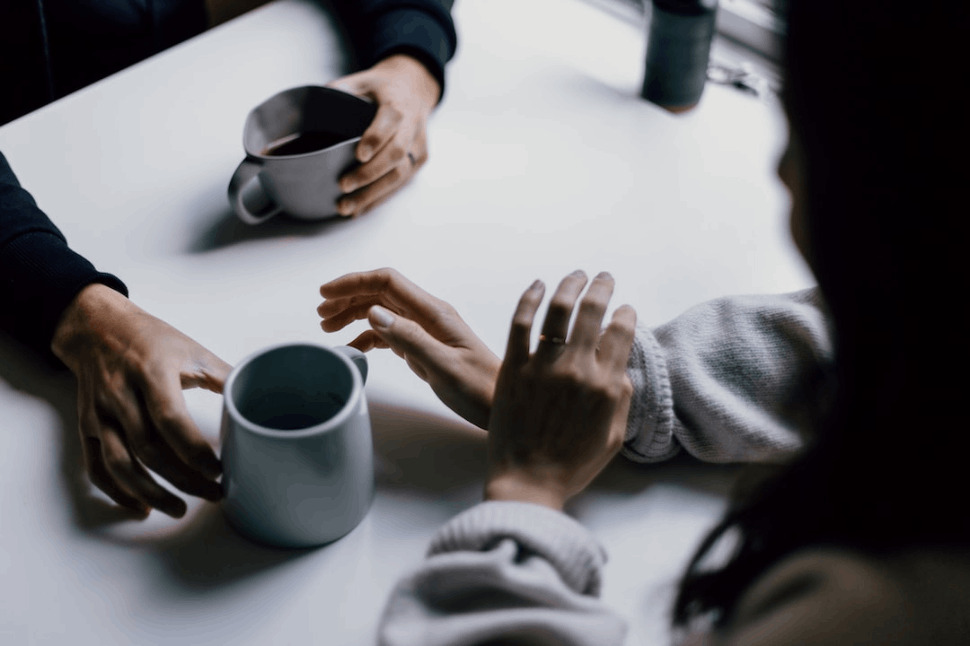 Great Conversation Ideas for Couples
Here are some different brainstorming ideas for great conversation topics for couples. These are creatively thought-provoking talk topics, including love, relationships, hobbies, life, culture, differences, and everything else in between.
Here are some great conversation ideas for couples to enhance their relationships.
Deep Conversation Starters
Do you want to go directly into the crucial discussions? We have some excellent conversation starters for couples looking to bring up important subjects like family values, future plans, and finances.
To align your principles and start addressing any future issues, use these probing questions to make it easier to talk about serious matters.
What aspect of our relationship do you value most?
How do you usually react when you're stressed?
What are your long-term financial goals?
What are the five most important things you couldn't live without?
Do you have any relationship rules that you would never break?
What do you believe went wrong in your previous relationships?
What do you consider a healthy relationship?
What, in your opinion, characterizes a successful long-term relationship?
Fun Conversation Starters
These conversation starters are great for couples who wish to have fun and engaging conversations without getting too serious.
They're wonderful for your significant other and can also be used for friends and family. These lighthearted and entertaining conversation starters might just keep you up all night chatting with your special person.
Which high school class was your favorite?
Do you have any favorite quote or saying?
What do you consider the ideal day off to be?
When was the last time you truly laughed out loud? And what made you laugh?
Which of your first dates went horribly wrong?
What's your funniest story of an embarrassing moment you witnessed or experienced?
What's the best reason you can think of to avoid doing something?
Give an example of one of your go-to looks from your younger years.
Romantic Conversation Starters
These passionate themes are ideal for date nights and candlelit dinners. You can try these questions whether you're seeking conversation starters for a long-term relationship or discovering something new.
They're sure to get you both in the mood for romance because they range from amusing questions to profound prompts.
What would be your dream date night with me?
What made you think that we're a perfect match for each other?
How can I enhance your happiness and your daily life?
What is your preferred love language?
When did you first realize that you were in love with me?
What did you notice about me right away?
Where would you like to go if we could go on a date anywhere in the world?
What fictional or well-known couple do you believe we most resemble?
Creative Conversation Starters
Are you looking for engaging conversation starters for married couples, new couples, and everyone in between?
These creative questions are an excellent approach to starting thoughtful, intelligent talks that aren't too intense. At first glance, they might appear random, but they'll reveal some interesting things about your partner.
Suppose you're allowed to follow only one person on social media, who would you pick?
Who would you choose to eat dinner with if you could invite anyone from history, and why?
If you could live on a TV show, which would you pick?
In your opinion, what aspect of the 21st century is the worst?
Which fictional character most closely resembles you?
Which animal would you become if you were to shift into it?
Which movie have you watched the most times in your life?
How do you deal with jealousy in a relationship when one person wants something and the other doesn't want it at all?
Conversation Starters for New Couples
It could be frightening to go straight into the important subjects if you two are starting to date. Here are the finest conversation topics for couples who are just starting out in relationships.
Learn more about each other's goals, values, and interests without getting too involved.
Which three tasks on your bucket list are the most important?
What pastimes usually make you lose track of time?
If you were given a million dollars to spend on a world trip or the house of your dreams, which one would you pick?
What are your favorite aspects of being single or in a relationship?
What was the finest gift you have ever gotten?
Which member of your family do you most admire, and why?
What principles dominated your family's life when you were a child?
What was your biggest childhood dream, and how does it correspond to your current goals?
Wrapping Up
A conversation is the strongest lubricant for a relationship. Even the best date of your life would not compare to the incredible flow that takes place throughout a conversation.
It is the timeless joy of sharing stories with someone who makes you laugh and feel adored, who graces you with their presence. Consider looking at the interesting conversation ideas for couples in this article to know each other better.
Explore All
Engaging Questions Tool Articles