Road trips are great opportunities for new experiences.
They allow us to explore new places and create life-long memories. Want to have a great time on your road trip with your partner? Check out these fun and exciting couples questions for road trips that are designed to spark conversation.
Road trips don't have to be a bore. You can start your trip on the right note by asking your partner fun and interesting questions. This will surely make the journey more adventurous. You may learn something new about your partner along the way, including some of their darkest secrets or embarrassing stories you never knew.
Get some ideas on what to talk about with the fun couples' questions for road trips in this article.
Road Trip Questions for Couples
Road-tripping is a fun, relaxing way to spend time with your significant other. It's tough, though, when you can't keep the conversation going, or you don't know what to talk about. Make your road trip interesting by asking your partner these fun questions.
To make it even more fun, try to guess your partner's answers before they respond.
What is your favorite memory of us?
What was the first time you found out you loved me?
What was your first kiss like?
What is your favorite childhood memory?
Who is your most trusted friend and why?
What would you say is your funniest or most embarrassing story?
What is your favorite thing about me?
Do you think women and men can have Platonic relations?
Who is your favorite relative?
Which significant change did you notice since we started dating?
If given a chance to perform a task repetitively, what would it be?
What is your favorite song?
If you could be anywhere right now, where would you be?
What happened on your worst-ever first date?
What is your biggest fear?
Which item would you consider the most important if stranded in the Sahara Desert?
What made you agree to go out on our first date?
Fun Road Trip Questions for Couples
What is the best thing about being in a relationship?
What do you enjoy doing on your day off?
What scares you the most?
What does a perfect life mean to you?
Would you rather go on a beach holiday or an adventure holiday?
How do you feel when I talk to other attractive people?
Accuracy or speed, which works for you?
Would you rather live on a luxury boat or a private island?
Given a chance to break the law, what is the first thing you'll do?
What are your secret desires?
Given today as your last day on earth, what two things would you do?
Do you consider yourself as spontaneous?
Interesting Couples Questions For Road Trips
What would you change if allowed to go back in time?
You have one minute to spend $1 million. What would you buy?
Who/what do you define as your happy place?
If given a chance to feature in a series, which would it be?
What were the most significant lessons learned from your previous relationships?
What was your most embarrassing moment growing up?
If you had to pick a partner, would you consider picking me again?
What would you choose between your soulmate and $10 million?
Pretty and dumb or ugly and intelligent?
What would be your superpower if you could choose one?
What do you consider your love language?
What deficiency would you be able to live with, dumb or deaf?
How would you define your relationship with your immediate family?
What would you choose, a romantic dinner or an adventurous date?
What are some of your favorite quotes?
Given a chance, would you rather have unlimited money or unlimited knowledge?
Would you rather be stranded on a deserted island or in the jungle?
Would you rather watch a movie or read a book?
Which would you choose, giving up your favorite food or phone forever?
Would you rather be able to read minds or become invisible?
What is your favorite animal?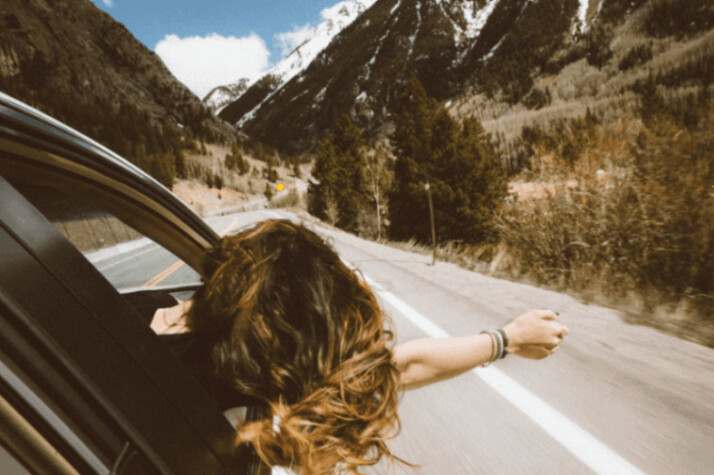 Conclusion
Road trip questions are an unconventional icebreaker and can provide unique insight into what your partner values and what they believe in.
Such questions help you get to know each other better and offer a break from the mundane conversation. The road trip with your partner doesn't have to be boring.
Have fun by asking your partner the interesting questions in this guide!
Explore All
Engaging Questions Tool Articles