Every company has its culture. These cultures sometimes overlap, but they essentially show what the company holds dear and hopes to see in every employee.
This is why we have cultural fit interview questions. Cultural fit questions assess how well a candidate's beliefs, values, and behavior fit into your company.
Almost every job role will assess how well a candidate culturally fits into a team. Companies now value individuals who can work cohesively and smash goals. They understand that assembling individuals who don't key into the company's culture and belief is often disastrous in the short and long term.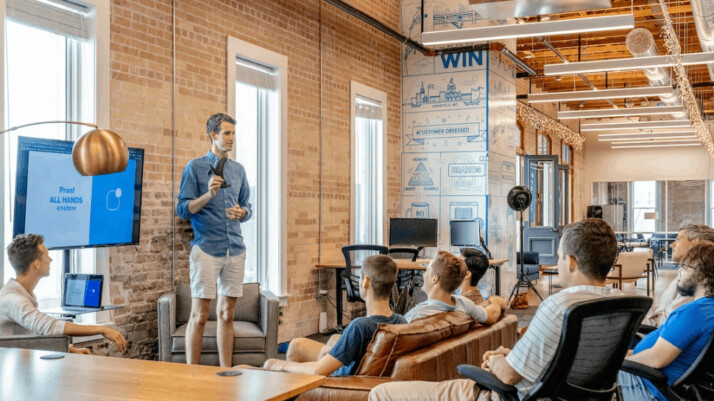 Examples of Cultural Fit Questions
Below are some examples of culture-fit questions you can expect your interviewer to ask. It's hard to provide a fixed answer to the question. This is because each company's culture varies.
Thus, it is important for a candidate to research and find out the values and beliefs a company holds dear. Doing this is a good way of understanding the work environment and the best way to answer the cultural fit questions.
What do you think about developing close friendships with co-workers?
Have you been in a situation where colleagues disagreed with your idea? How did you handle it?
In your opinion, what are the most important things needed to maintain successful working relationships?
What are you passionate about?
How would your colleagues describe your work style?
What's the ideal work environment that boosts your productivity?
Describe the positive and negative parts of your previous work environment.
How can a manager best support you?
Describe your dream job.
What three things do you need to succeed in this role?
How do you manage conflict with colleagues at work?
What does your typical workday look like?
Are you more of a leader or a follower?
What does your decision-making process look like?
For you, what does work-life balance mean?
How do you think you can help improve the culture at the company?
Was there a time when you had to make a big decision that went against company policy?
Final Words
Cultural fit questions will almost always pop up at interviews. Thus, it is best not to shy away from it. Instead, you should analyze potential questions and research the company.
These processes help you determine the work culture and structure your answer in a way that aligns with the company's values.
Explore All
Engaging Questions Tool Articles