Every question requires an answer, but some are difficult to answer because of different complexities. This article examines some deep unanswerable questions.
Answering these questions typically puts you in a dilemma. This is because some of these questions are concerned with philosophical and metaphysical matters that are beyond the reach of humans. In the same vein, some are simply illogical.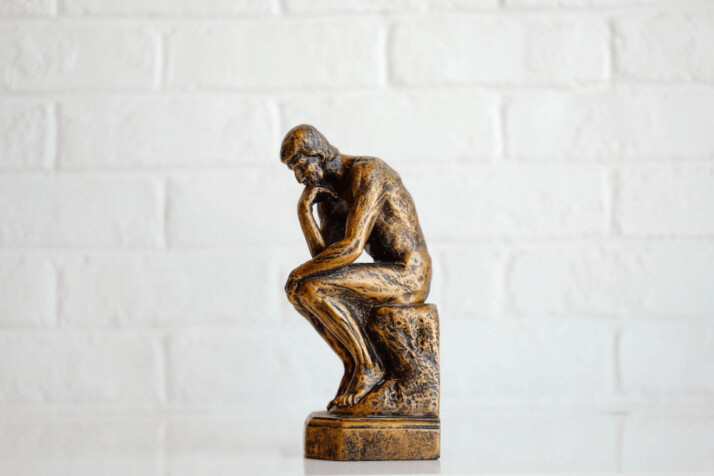 Are There Really Unanswerable Questions?
People naturally think about life and ask questions. For every question, we always hope to find an answer and solve the dilemma. But some questions are just so deep that it is hard to logically give answers to them.
For example, when we claim there is a creator that created EVERYTHING. Then, the question of who created the creator becomes a valid question. In the subsequent section, we look at other deep unanswerable questions that will keep you thinking.
Examples of Deep Unanswerable Questions
If we describe something as indescribable, haven't we just described it?
How can we differentiate between the thoughts coming from the mind and the thoughts coming from the spirit?
What would happen to the oceans of the world if everyone jumped into the water at the same time?
How do we know that this world isn't an illusion?
Do insects like spiders and ants ever experience complex emotions like love?
What is the meaning of life?
Is it possible to know everything?
Who made the rules about right and wrong?
Do people who use sign language see little hands in their heads when thinking?
What happens to our future if we die tomorrow?
Did time exist before the creation of the universe, or did it come later?
Is it possible to live forever since nothing is impossible?
What happens when the world comes to an end?
Is there a sure way to attain a happy state of mind?
What makes a happy person?
Is there really an afterlife?
Why do we call it plastic surgery when it involves the human body?
Conclusion
Deep questions create a delicate balance between thinking and skepticism. Keep an open mind through deep and intelligent conversations with friends to find inconsistencies that beg deep questions.
Our inability to provide answers to these questions doesn't make us failures; it only means such questions need to be explored better.
Explore All
Engaging Questions Tool Articles